Catalyzing Culture Change in the Life Sciences Industry (With McKinsey's Nicholas Mills)
This is a podcast episode titled, Catalyzing Culture Change in the Life Sciences Industry (With McKinsey's Nicholas Mills). The summary for this episode is: <p><span style="color: rgb(5, 31, 56);">Today we hear from Nicholas Mills, a senior partner at McKinsey. Drawing on his close relationships with top executives across the pharmaceutical industry, Nick shares the inside story of the industry's last decade. Hear about the cultural and process-based obstacles that hindered change before the pandemic—and the rich opportunities for growth that his clients today are better poised to capture than ever. We also explore the importance of human-centered change management, Nick's surprising seatmate on a recent flight, and the way he explains management consulting to 7-year-olds.</span></p>
How the life sciences industry has evolved in Nick's 13 year tenure at McKinsey
02:34 MIN
Three ways to transform a company by embracing a more customer-centric approach
02:39 MIN
Processes of the next normal and what needs to be reimagined in order to attain success
00:31 MIN
The importance of change management in life sciences transformation programs
03:16 MIN
Nicholas Mills:
Largely the commercial approach over the past 10, 15 years has remained unchanged, at least a lot of it. It's still based on some regular brand cycle plan that really is the bedrock of how the commercial pharmaceutical organization operates. And I've literally stopped using the term new commercial model. I probably stopped using it like five years ago because it just started to feel so trite being said for so many years. But I do think we're starting to see a pivot in a lot of what has formed that bedrock.
Clay Hausmann:
Hi, everyone. I'm Clay Hausmann, CMO of Aktana and host of this podcast, Contextual Intelligence. I am very excited for today's conversation because our guest has the ear of some of the top executives in global pharmaceutical and med device companies. He advises clients on a broad range of strategic and commercial topics, including marketing and sales, commercial model transformation and business unit strategy. He has spent the past 13 years at McKinsey where he is currently a senior partner. Nick Mills, welcome to the podcast, and thank you so much for joining us today.
Nicholas Mills:
Absolutely. Thanks, Clay. Very glad to be here.
Clay Hausmann:
So let's start with your background. You have possibly one of the most concise LinkedIn profiles I've ever seen. It's college degree, McKinsey, present. So tell us a bit about how you got started your time at McKinsey. Have you always been focused on life sciences? How has your specialty veered? Take us through that path a little bit.
Nicholas Mills:
Yeah, absolutely. Certainly a bit more circuitous than my LinkedIn profile would suggest. So I'm actually a biochemist by training. I have a PhD in chemical biology from a UCSF, so I spent time out there on the West Coast. Very early on, in full transparency in my career as a biochemist, I knew I was much more interested in the business side of things. So I was more or less looking for an out after a couple of years into my PhD. And I heard there was this company called McKinsey who helped a number of different types of industries, life sciences being one of them, on the most important business topics that they had. I thought that sounds interesting.
I sort of called it my business post-doc, was how I thought of it at the time. 13 years later, I've been at McKinsey the entire time. So I definitely wanted to do life sciences when I entered. That much I knew. I came to McKinsey specifically to do life science work. Given my background, I thought I would be in R&D. No disrespect to my R&D colleagues, I just had more fun with the commercial folks. So very early on, within a year of my time at McKinsey, started doing commercial work. And in all reality, I've never looked back. It has been a long road from a biochemist to now leading a lot of our commercial work at McKinsey, but it's been something that been truly rewarding the entire time.
Clay Hausmann:
Interesting. Great. Well, let me ask you one of those unwieldy, gigantic questions, but I have a feeling you're going to make some something pretty intelligent out of it. So in that span of about 13 years you've been at McKinsey, what are some of the most significant ways you've seen the industry change in that time period? Or maybe has it not? Are there through lines that are very consistent over that time period?
Nicholas Mills:
I think it's both. I think if you think about what has changed significantly, the complexity of healthcare provision has changed significantly. As you think about the way market access has evolved over that period of time, the way just working with provider customers, large health systems, etc, etc, so that the complexity of provision of care has increased significantly and so the pharmaceutical companies have really had to adapt to try to provide that top notch customer experience. The complexity of disease has changed significantly. So I mean, even 13 years ago, you still see a lot of primary care, and not that that's gone from the industry, but just more and more complex disease, more complex understanding of the disease. And the therapies themselves, the biologic was still relatively new 10, 15 years ago, and now we're getting into cell and gene therapy. So I think there has been a lot of change and the customers have evolved significantly, the therapies have evolved significantly, and the degree to which the technical nature of the commercial organization has had to change has, I think, kept pace quite nicely.
On the flip side, where has it maybe not changed? In truth, for that whole period of time, in one way, shape or form, I've heard the term commercial transformation or the new commercial model. And I think if we really step back and think about it, largely the commercial approach over the past 10, 15 years has remained unchanged, at least a lot of it. It's still largely face-to-face, it's still based on some regular brand cycle plan. That really is the bedrock of how the commercial pharmaceutical organization operates. And I've literally stopped using the term new commercial model. I probably stopped using it like five years ago because it just started to feel so trite being said for so many years. But I do think we're starting to see a pivot in a lot of what has formed that bedrock. If I'm blunt about it, I don't think that has kept pace with the rest of the complexity of disease, customer base and operating model outside of the pharmaceutical company.
Clay Hausmann:
Got it. So you mentioned this phrase that's quite popular. Pharma loves some phrases that stay around for years and years, whether they're omnichannel or transforming the commercial model. So let's take apart that buzzword a little bit. When you think about that phrase, knowing that you don't use that phrase, but when you think about what the components are of it, what does that mean? What is feasible to a pharmaceutical or life science company, to be able to take a commercial model that is in need of updating and managing that path towards doing so?
Nicholas Mills:
That's a great question. And I really think it's important, as you say, to de-buzzword the concepts here. And it's so obvious that so many people will use those terms and have very different definitions underneath them, so I think it's a great topic. So I think the simplest version, the way I would describe it, is the commercial transformation, if you will, really rests in three main components. The first is creating a much more rapid content and campaign development cycle. So this is from a four to six month content campaign development cycle to a two to four week, much more rapidly, getting out fresh content to be able to engage customers when and where they need it. The second is creating a much more advanced analytics oriented base to how you think about deployment, predicting with advanced analytics and AI, the right customer, the right interaction through the right channel at the right time.
And then the last is a modern and integrated mix of actual ways to interact with the customer, channel mix. Far too often does the industry effectively optimize each of its ways that it interacts with the physician customer independently and then push them all out, hoping that they find their way to the customer at the right time somehow. But the notion of being able to say, I would like to follow up with an in-person visit with this type of digital communication and how that architects its way through a customer journey is absolutely something that's part of this more modernized commercial approach.
And if I step back, I think those three topics, probably if I would have talked to a commercial leader three to four years ago, most of those topics in one way shape or form have existed in how people think about a new commercial or new go-to-market model. It's really been the question of how. How do you, for lack of a better term, step off the ledge? How do you think about moving away from a commercial model that works, I would say well enough, in an industry that actually is, by all objective metrics doing very well, towards something that I think people know is more customer centric, is going to provide a better customer experience, and frankly, going to be better attuned with the modern physician needs?
Clay Hausmann:
What is the hindrance, do you think, to faster adoption of what it appears to be pretty widespread agreement about some of the elements you just covered, around campaign and content around analytics and around message sequencing and managing that journey? And yet it takes quite a bit of time. Is it the lack of impact on financial performance? Like right now, it's actually doing quite well and the old model isn't producing broken results, even though people know that there's a need for updating, or is it risk aversion related to the industry because there's so many things related to data privacy, and there's a lot at stake. There's more at stake here than there is in a lot of other industries, but what prevents that from moving at a faster pace in our industry?
Nicholas Mills:
I do think there's something around the lack of exogenous shocks. If you think about a retailer, they've had to respond to consistent and very dynamic threat from e-retailers, from Amazon, et cetera, and the pharmaceutical industry, especially the commercial side, really has to reinvent from within. To your point, the pharmaceutical model as it has stood, it does work. It has a positive ROI, and we know it works. We're confident that it works. And you only get one chance to launch that new brand. So I think there is a mix of, it works by some measure well enough, there have not been the exogenous shocks that there have been another in other industries. But I think in many ways, the current situation with the COVID-19 pandemic is also serving as a catalyst to, for lack of a better term, lay bare some of the underlying faults in the commercial model that has existed for quite some time.
Clay Hausmann:
So let's talk about that for a second, because I think in many ways, as we've discussed, pharma is the least suited industry to handle immediate and significant disruption. It just takes time because either these are very large organizations with a lot of data sources, with a lot of different relationships to manage, and so it takes time. But the situation that we're in right now related to the COVID-19 pandemic is nothing but immediate and significant disruption. And so it's taken the industry and just said, "Listen, you don't have two to three years to now enact these changes. You have two to three quarters, maybe two to three months." There's an immediacy that's required. How are you seeing your clients be able to adapt to that urgency related to what's changed in the market in the last six months?
Nicholas Mills:
First and foremost, the COVID-19 pandemic is a humanitarian challenge and solving the challenge is a top priority, and I'm very optimistic that our pharma friends are on the cutting edge of what it's going to take to be at the forefront of that and that we'll be looking for a vaccine to help our friends on the front line, and frankly, all of us as we help strive towards the next normal. But I think in relation to the commercial interaction, as I said, I think it pulled the covers back on things that people knew were there for quite some time. We've done significant research all throughout the pandemic. We've frankly interviewed thousands of physicians. We've refreshed that on a monthly basis, asked some fundamental questions. How were you interacting with the pharmaceutical companies? What do you need from an information perspective?
And we've seen that at the height, the ability to contact the physician customers has gone down in many therapeutic areas, in many parts of the globe, by as much as 90%. It's a lack of interaction, and to your point, a very sudden lack of interaction and a lack of interaction across the entire industry. So in some ways it's the most unnatural experiment we could have possibly designed, but I think it's made it very clear that we need to find a new way. When we ask physicians, what is it going to look like? How do you want to interact with the pharmaceutical companies on a go-forward basis? It's quite quite surprising. They actually will say that the volume of interaction in their minds actually remains roughly consistent with what it was in a pre-COVID situation, but that balance shifts.
They think up to 50% of the interaction, and this is survey based, but up to 50% of the interactions might come virtually in one way, shape or form. So I think it's really put, for lack of a better term, a catalyst into what was maybe a slow moving shift. And as I often say, the industry was in a stage, prior to COVID, of pilot paralysis. Everyone liked the concepts, was doing little pilots here and there, a little part of the country, a smaller brand, etc, etc. But I think what we're seeing now is a clear move to scale in the direction that we previously laid out. And if I think about how companies can really accelerate, first is a clear organizational vision of what it's going to take to make the transformation a reality. Strong senior support, to say, here's where we're going over the next two to three years. This isn't a quarter to quarter decision. This is a commitment to a transformational program and a commitment to do things differently over what's going to take breaking down several of the existing processes and true change focus at the senior level.
The second is a roadmap for what it's going to take to get there, inclusive of investment, investment in technology, what is the budget requirements, and the workforce looks different around this. You have an increase in data scientists, digital talent, different roles that might not have existed traditionally in a pharmaceutical commercial organization. And then the last is a willingness to understand that the next normal will require new ways of operating. So really, for lack of a better term, going at those processes. What are those processes? How do they need to change? What is the core of a brand planning cycle? What is the core of call planning, these very bedrock processes in a pharmaceutical commercial organization and re-imagining them towards the future. Those are the kinds of things that we've seen the people that are really starting to leapfrog start to put in place.
Clay Hausmann:
So when you're counseling your clients, and a lot of it has to do with change management because that seems to be what we're all… Sorry to use another buzz term from our industry, but that seems to be what we're all having to get very skilled at dealing with, change, because you just don't know what's going to happen in our world these days. But in terms of counseling your clients, as you help them through change management, do you find the challenges to be greater on the technical side or on the human side, in terms of… And anybody who's listening to this podcast knows this is a bit of a leading question because I have a perspective that the human side gets undervalued. How much needs to be addressed there related to human behaviors and organizational processes, and we get very wrapped up in what goes in the tech stack, but in many times the success factors are very reliant upon the human side of it. Is that something that you see as well, or how do you see that balance in terms of coaching them through change?
Nicholas Mills:
We absolutely do, and I think we're very aligned on this. We've done work across industries on what it takes to enact transformational change. 70% of transformation programs fail because of a lack of change management. And I think that's probably even higher in this specific transformation that we're talking about here. This is not a technology problem. There are technology solutions, but the fundamental problem in reality is one of being able to, literally, what is the glide path from the way we operate today as an organization to the way we want to operate and how do we roadmap out those changes so they happen in a smooth way? I'm not suggesting that you can come and rip off the band-aid and operate in… As an example, you can't go from an annual brand planning cycle to operating completely in two week sprints in a month.
This takes time. This takes capability building. This takes new ways of budgeting and new ways of thinking about the processes. But fully agree that it's much more of a problem to solve around the how and not the what. And the how is one of change management and a realization that it's really takes working it out in the nitty-gritty of those underlying business processes to start to operate in the way where things really start to click. And I sometimes call it the awkward teenage years. There was a period in between where things do feel clunkier. We were used to the way we operated in many ways before, but I think that's where this senior leader dedication and knowledge of the fact that this is going to be a multi-year process is so important, because it's the steady hand on the wheel and those periods of time that really, we've seen, get the organization through it.
And on the backend, what we see when people start operating in this way, what it brings is much higher customer experience, as I've already mentioned, but frankly, much higher employee experience. If you start thinking about how do I much more nimbly, I have more insight about my customer, I actually think I'm providing my customer with the right information at the right time. And finally, I'm mixing it up in a cross functional team on a consistent basis. I'm not in my silo doing my job and interacting with some big brand planning meeting. We're very collaboratively in agile ways, working together, all with the customer at the end.
Clay Hausmann:
Absolutely. Let me broaden our perspective a little bit here. So obviously being at an organization like McKinsey, you have visibility into a lot of different things. You've been there. In the time you've been there, we've gone through a lot of changes as an economy in the US or our global economy. We've seen a couple of financial crises. A lot of the Contextual Intelligence discussion is around adaptability and resilience. How have you learned about those two during your time at McKinsey and how does it permeate the way that you work with clients these days?
Nicholas Mills:
It's a very timely topic, certainly. I mean, I think probably my biggest personal learning is just to really have a three cycle mentality. Effectively meaning, where do I want to be personally? Where do I want, the type of client work that I do, the type of client work that we as McKinsey do as a firm, where do I want that to be on the back end of whatever situation that we're going through at any given time, and really think about, step back and say, well, what's it going to take to get there? And maybe that means investing in difficult times. Maybe that means sticking by the commitments that you've made in difficult times. Maybe that means, for lack of a better term, scrapping things, and to your point, being fundamentally adaptable to pick up new priorities, but to really think where do we want to be on the back half, the next normal, if you will, of our current situation.
So that's probably the biggest learning, at least for me personally. The other learning has just been to listen to our people. I mean, at McKinsey in particular, I believe our greatest asset is our people. This time has been especially challenging in terms of ways of working, demands on people's time. And we have client service and client experience in our DNA, but the notion of adding to that and thinking about team experience and how do we, in these situations, adapt to how we work, provide needed structure for certain colleagues, provide more flexibility for others, but just listening and getting attuned sense of what's going to be helpful and being willing to throw out ways that aren't working and start a new ones has been very helpful in particular over the course of the last six months.
Clay Hausmann:
So we've talked about the pace of innovation and the pace of change, but at the same time, what's most exciting about your work, I would imagine, is being able to envision what's coming next and seeing what's coming next that you can help your clients solve. What's on the radar for you that way that you're most excited about? What challenges do you see on the horizon that are really going to be interesting from a strategic or impact standpoint that you'll be able to help your clients solve?
Nicholas Mills:
There's two things I'm particularly excited about. The first is, as we think about 2021 and going into 2022, what does the next normal truly look like from a commercial perspective? I think we've described ways of working that were, frankly, true prior to the current pandemic situation and have been accelerated by the current pandemic situation. But it is relatively clear from both the survey work that we're doing as well as just my conversations with pharmaceutical executives, that there's some real shifts in how customers get information, on how patients think about interacting with the healthcare system and really helping and thinking through with clients what they bring to market, less from a product perspective, but more from a how they interact with customers, really evolves to deal with what will be a new set of demands. And I think some of that's coming into focus as we speak, but the truth is, it's all still continuing to play out and continuing to evolve. So that's one that's I think pretty near term, pretty immediate.
The next is just how we think as commercial organizations around some of these new modalities. Cell and gene therapy, these are areas where it's a complicated patient set, a very complicated delivery mechanism in some instances, and a very small customer base. So the typical approach of, well, I have thousands of customers I have to get to with a relatively simple message, is turned on its head. And now I have a few customers I need to get to with a very high service requirement. So I think that's an inflection point that will bring a new set of capabilities to pharmaceutical organizations. And some are already ahead on this. The rare disease companies have certainly had to innovate in very interesting ways, but I think this is something we're just starting to scratch the surface on, and over the course of the next five plus years, we'll see a pretty significant shift in the amount of both industry growth, but also just thinking on the commercial side, that really is evolved by advanced therapies.
Clay Hausmann:
Absolutely. Great. Well maybe Nick, my last question before we get to the Nick Mills in context, which I know everybody who's listening to this has been waiting anxiously for. You mentioned this earlier, you kind of referred to it, but you have a unique perspective on the pharma industry through your close relationships with a lot of the major players in the space. There's so much attention on this pursuit of a vaccine and trying to figure out how quickly that can come to market. Is there anything that you can share that might surprise or comfort people about what you see in that goal and in that rapid effort to try to find a solution to the pandemic that we're dealing with, or at least not a solution, but a solve, a vaccine of some kind?
Nicholas Mills:
I think what I would say is, my clients feel a real burden to help and to deliver here and to do the right thing. And I think it really permeates every conversation as it relates to the COVID-19 situation. But I think more broadly, in all reality, I mean, I think if there's something that maybe people don't traditionally know about the average pharmaceutical company is the intense patient focus. These organizations really understand the disease states that they work in. They understand the patient impact of the diseases. They spend a lot of time on how does that impact patients from a psychosocial perspective and how do they help support in trying times? And I think that what you're seeing is similar to other situations that people have heightened from a timing perspective, as it relates to the COVID-19 vaccine, but also heightened from an intensity and a focus perspective. So the intense amount of focus on the patient and the knowledge and burden that I think they collectively bear to want to do the right thing in as expeditious amount of time as possible.
Clay Hausmann:
Yeah, absolutely. I think we see that too. Well, thank you for that. So if you don't mind, let's pivot into a little bit of some personal interest topics here we like to do with each of our guests, and in this case, it's called Nick Mills in context. But let me start by asking you, who has been an influence on your career that might surprise us?
Nicholas Mills:
I'm not sure it's surprising, because this might be an answer for a number of people, but my father has been a significant influence. He is an independent insurance agent in Western Iowa. So he's been in sales his whole life. And he's instilled a sense of hard work, honest, tell it like it is. I know he probably wouldn't expect me to say it, but I sort of permeated everything I've done from science and now into consulting and helping large companies and executives, but never being satisfied with the status quo, always pushing, always being completely honest, even when it's difficult, and a little bit of what it looks like to be on the road and a sales person has been helpful throughout my career.
Clay Hausmann:
That's excellent. Well, I don't think your father as an answer to this question can never be considered tired or cliche. It's just a good one. So yeah, thank you for that. So if money was not a factor, what career would you most like to pursue? I mean, of course you would say doing exactly what you're doing, but it has to be something other than what you're currently doing.
Nicholas Mills:
I would be a high school chemistry teacher. I'm so excited. I have two young girls, five and two, and I'm waiting for chemistry to come as a subject. I fell in love with science, and I still fundamentally am really passionate about the science that my clients do, but also just the scientific field. I didn't love doing science, but I loved thinking about science. So I wouldn't want to go back and do research or anything overly stressful, like be a college professor or anything, but the core concepts in high school chemistry, they shaped my life and I would love to just spend time helping impart that to others.
Clay Hausmann:
Excellent. Excellent. Well, having just had a high schooler who went through that and enjoyed chemistry immensely, I have another one who's at the starting of that process, I can relate to that. Not as a scientist myself, but having seen my son enjoy it probably the same way you did.
Nicholas Mills:
If you need a tutor, I'm happy to.
Clay Hausmann:
It sounds like you are ready and passionate. Well, my daughter's more of an artist, so we might take you up on that. I don't know if she'll take to it quite as quickly. What profession would you most not want to pursue, no matter what it paid?
Nicholas Mills:
That's a tough question. I wouldn't be overly interested in anything in the political realm. I like problem solving, as I said earlier. I sort of like getting to the bottom. It's the scientist in me. And I like getting to the bottom of what the issue is to be solved and to rolling up sleeves and cracking it. I'm not sure. I think you spend a lot of time thinking about how to frame the problem versus solving it, at least that's my impression. So maybe that's the right the way to think about it.
Clay Hausmann:
That has come up once or twice before in the section, that field, as an answer to this question. What is the best book you've read recently and why?
Nicholas Mills:
Funny story. I was on a flight, obviously prior to the COVID situation, sometime late last year from the West Coast, and I happened to sit next to Malcolm Gladwell.
Clay Hausmann:
Wow.
Nicholas Mills:
And I had seen his book on the shelf, Talking to Strangers, but I hadn't read it yet. And so I had this complex, I didn't want to talk to him because I didn't actually know what the book Talking to Strangers was about and it's odd for me to talk to him on a plane when there's this book out there that presumably has some connotations about just picking up a conversation with strangers. So I mentioned something as we were getting off the plane. I hadn't read it and that's why I didn't speak to him, but I would be sure to. And I found it actually quite enthralling. Talking to Strangers is the name of the book, and it's just really about how your perception of the people that you meet and how you process it really impacts the way in which you interact, and you really have to think how that's influencing your day to day interactions, whether it's in business or personal.
Clay Hausmann:
Interesting, yeah. He's such a recognizable guy too. I can't imagine he can travel incognito very easily.
Nicholas Mills:
No, it was pretty easy.
Clay Hausmann:
How old are your daughters?
Nicholas Mills:
Five and two.
Clay Hausmann:
Okay. So maybe a couple years from now, maybe your five-year-old has a friend over, let's say they're eight, and your daughter's friend asks you what you do for a living. What do you tell her?
Nicholas Mills:
I have a seven year old nephew, so close, and I've had this conversation. It's not easy, but if you ask my daughter what I do, she'll typically say, talk on the phone. She's five so whatever action I'm doing is my job. But to my nephew, what I've said is, I help companies big and small solve the most difficult problems with a great team of colleagues by my side.
Clay Hausmann:
Excellent. Very good. Does he have follow up questions to that or does that work?
Nicholas Mills:
I'd typically say, what kind of problem? Then it starts getting into the detail. What kind of problems? What do you mean problems? And I say, anything, really anything. It depends on the situation.
Clay Hausmann:
Nice. All right, last question. So it's your ultimate dinner party for four, who is in attendance and what is served?
Nicholas Mills:
My initial reaction, which I'll give you a better answer. I would say, I'm a little bit of a homebody, so I'd say, in reality, the answer is probably my family of four, but that's not an interesting answer. So I'm a huge Nebraska football fan. Legendary Nebraska coach, Tom Osborne, would be one of them. Liz Blackburn is a Nobel Laureate at UCSF. She was actually there when I was there. She's done phenomenal work in the area of aging and our biochemical understanding of aging. I'm increasingly interested in art, specifically, urban art. So maybe the New Jersey born street artist, KAWS, if you're familiar. And then the last is my grandmother. I have one surviving grandparent. She's a phenomenal and unique person, and I would just love to have her there with everyone else.
Clay Hausmann:
That is great. I love when these lists are that eclectic, they have that many different perspectives and viewpoints then you don't know what you would get out of it. So, yeah, that's a great list. Nick, thanks so much for coming on. I feel like, as is frequently the case because we've had very interesting people with great perspectives on this, we could have talked probably double the time, but I appreciate all the perspectives and the time you gave us and thanks so much for joining us.
Nicholas Mills:
Thank you much, Clay. Really enjoyed it.
Clay Hausmann:
That's it for this episode of Contextual Intelligence, I'm your host Clay Hausmann, and we'll be back in two weeks with a new episode. In the meantime, you can find all our episodes on Apple Podcasts, Stitcher, Spotify, or wherever you get your podcasts. And please leave us a review or a comment or a question or all of the above so we can make sure that this podcast brings the proper context to your work. Thanks everybody for joining us.

DESCRIPTION
Today we hear from Nicholas Mills, a senior partner at McKinsey. Drawing on his close relationships with top executives across the pharmaceutical industry, Nick shares the inside story of the industry's last decade. Hear about the cultural and process-based obstacles that hindered change before the pandemic—and the rich opportunities for growth that his clients today are better poised to capture than ever. We also explore the importance of human-centered change management, Nick's surprising seatmate on a recent flight, and the way he explains management consulting to 7-year-olds.
Today's Host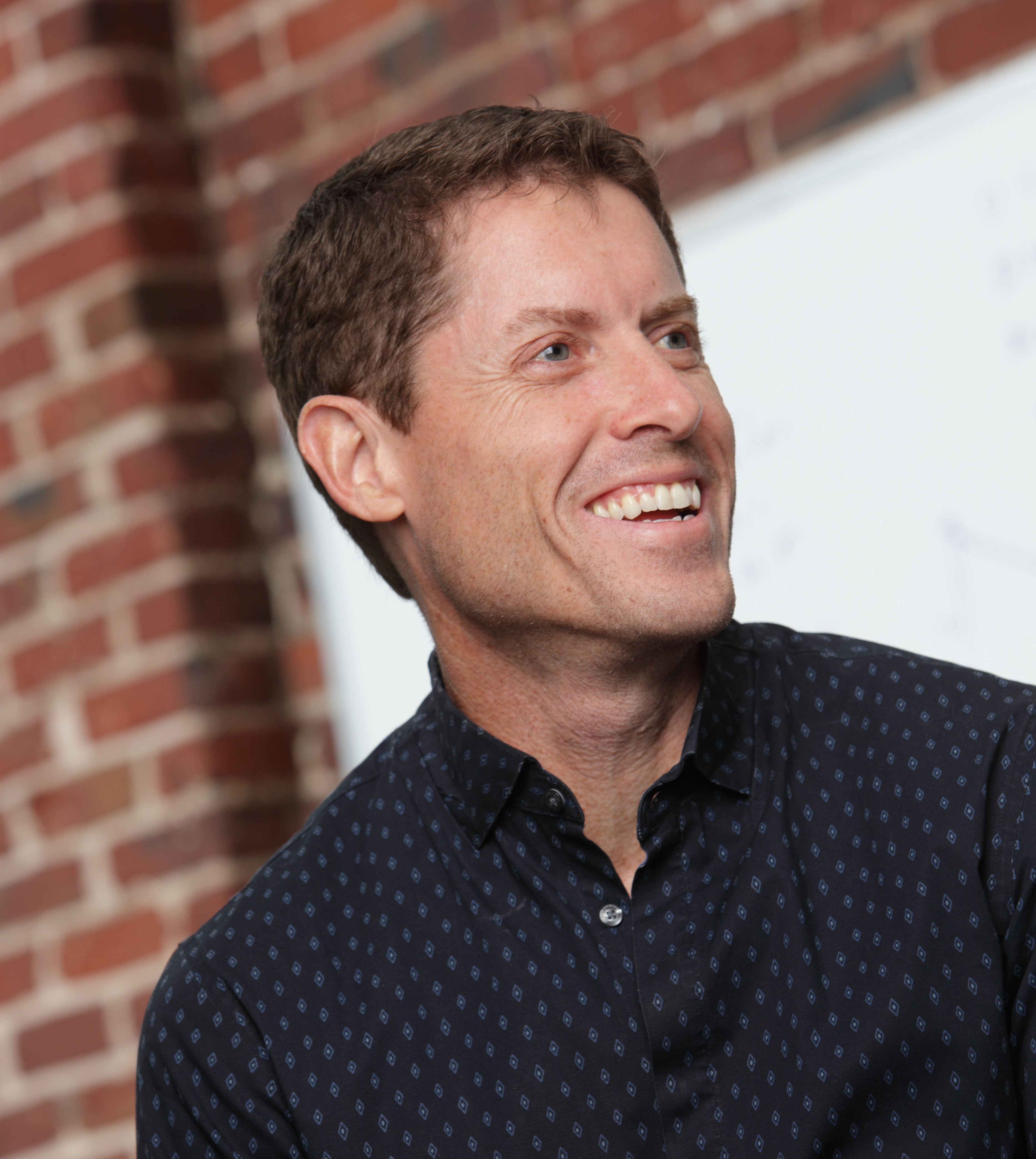 ---
Today's Guests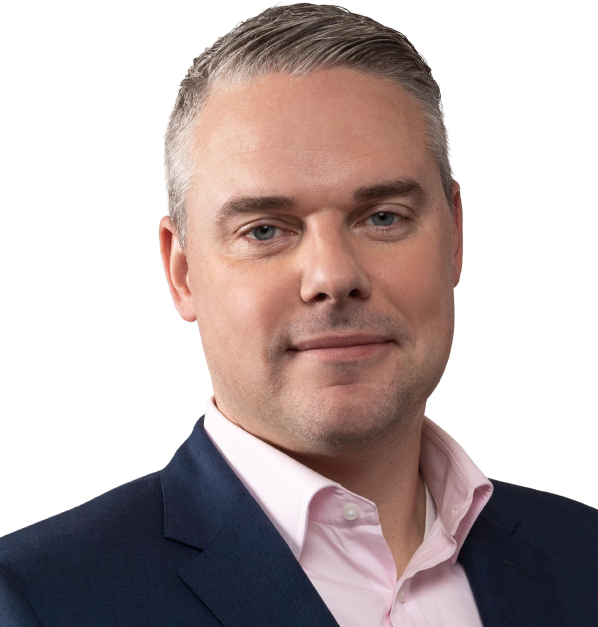 Nicholas Mills
|
Senior Partner at McKinsey & Company
Nicholas Mills is a senior partner at McKinsey & Company where he's spent the last 13 years advising clients on a broad range of strategic and commercial topics including marketing & sales, commercial model transformation and business unit strategy.
Nicholas' Linkedin