From Star Wars to the Convergence of Healthcare: Facing the Future with pharmaphorum's Paul Tunnah
This is a podcast episode titled, From Star Wars to the Convergence of Healthcare: Facing the Future with pharmaphorum's Paul Tunnah. The summary for this episode is: <p>Paul Tunnah founded pharmaphorum in 2009. As a seasoned expert in healthcare and content-based engagement, he brings a unique and broad industry perspective. Today he joins us on the podcast where he shares the inspiration behind pharmaphorum, the media dialogue around buzz terms like 'AI,' 'machine learning,' and omnichannel, and why it's never been a better time for the life sciences industry to show its value.</p>
How digital transformation, as it relates to digital health and patient engagement, are now linked and together they have transformed the life sciences industry dialogue in the media
00:53 MIN
Why the media tends to sensationalize AI, and how that can lead to incorrect perceptions of the role of AI, especially as it relates to job function
02:42 MIN
How the life sciences industry is uniquely positioned to show greater value during the pandemic and what those outcomes could be
02:31 MIN
The current challenges in the European market right now and what should be prioritized when it comes to data in Europe
03:59 MIN
How convergence, as a trend, is impacting patient health
01:22 MIN
Paul Tunnah:
Star Wars came out in 1977. I was three years old, and my dad always said to me it was the first time I'd actually shut up for an hour and a half in my entire life, because I was just mesmerized by what I saw on the screen. I try and bring that element of storytelling into everything I do in my work within life sciences, because people remember stories. They latch onto stories, and that has just stuck with me throughout.
Clay Hausmann:
Hi everyone. I'm Clay Hausmann, CMO of Aktana and host of Contextual Intelligence. Today's guest brings a new and interesting perspective to our discussion as the founder of pharmaphorum, a digital publication aimed at the pharmaceutical industry. Over the last 11 years, he and his team have identified trends about how digital impacts the industry, especially around social media and content based engagement. He can be often found on the conference circuit as a frequent speaker on these topics. Paul Tunnah, thank you so much for joining us today.
Paul Tunnah:
Thank you, Clay. It's a pleasure to be with you.
Clay Hausmann:
So Paul, let's start at the very beginning, or not necessarily the very beginning for you, but for pharmaphorum. It's 2009. Where are you working at the time? What's your thought process about what the market need is, and the creative idea that you had that sparked you to create pharmaphorum?
Paul Tunnah:
So I'm going to go back actually a few years before then, to around 2005, because at that point I was working with IMS, now called IQVIA, doing commercial consultancy. I'd been there a few years, helping companies understand how to engage with doctors and optimize their marketing and all that kind of fun stuff. That was great, but it started to become a little bit samey. It was probably around that time that I felt this desire to, could I do my own company? Could I try and do something that I had created and built? I didn't know at that time what that would be. I really didn't have much of an idea. I followed at the time what I thought was quite a logical thought process, which is if I want to do my own company, I'm pretty good at doing consultancy, but I'm pretty rubbish at networking. I'm pretty bad at sales. I need to learn some of those things.
So I did something kind of crazy. I took myself out of this nice warm consulting environment with IMS and I moved into recruitment consultancy, and there I was suddenly cold calling HR heads trying to win business, doing something I was completely out of my comfort zone with. I did that for a couple of years, but it was really good at just challenging my skills. It was really good at helping me to understand how to operate in a sales environment, how to network, all those fun things. I didn't then go straight into pharmaphorum. After that, I spent a couple of years with a company called SmartAnalyst, which certainly at the time was doing a lot of analytics within the life sciences industry. Big team of people based in India, a small group of people based in the U.S. It was me and one other person in the UK really running Europe.
It was a friend I knew from IMS before, was the other one, and it was very simple. He said, "Look, come and join me. I don't care what you do. Work from home. Here's your target. Here's your target clients. Get on and do it." In many ways that was a perfect precursor to doing my own company, because I was completely independent. I had to operate on my own, had to go out and win the business, deliver the business, and so I did all of that very deliberately to try and build up my networking skills, my sales skills, and that's exactly what it did. Through that journey, I was thinking about, what is it I want to do? What is this company that I'd like to create and build?
I could have done something like recruitment, but I felt it wasn't really my passion. I was more interested in the jobs that the people that were doing that I was interviewing. But at the same time, I was watching the internet and social media start to develop, and these online communities spring up. In particular, there was one called Pistonheads, which was a car enthusiast community. I thought, "This is great. This is people chatting to each other online, sharing. How can we take some of that essence and bring it into the pharma industry where the publications are quite old school, they're quite industry talking to itself?" That was the inception of pharmaphorum. Let's launch a new publication within the industry that is a bit more inclusive and brings in the voices of the patients and technology, the physicians, all these different voices to the industry. Now, fortunately, I've got no idea at that time how hard it was to build a publishing company, or I probably never would have done it, but that was the seeds of launching pharmaphorum.
Clay Hausmann:
Interesting. So it's been 11 years since the founding to now. You just recently were acquired by Healthware, is that right, a couple months ago? So congratulations on that.
Paul Tunnah:
Thank you.
Clay Hausmann:
So over those 11 years, what did you find to be the most interesting and engaging work as a publisher and a consultant who's monitoring the industry? Maybe even the most unexpected part.
Paul Tunnah:
I think the most interesting work, and this has been fairly consistent for me, life sciences is a fascinating area, as you know. Everything that we do, whatever aspect of it you're working, you know at some point it has an impact for patients, and that's incredibly rewarding. But the two areas for me I've always found most interesting has been anything to do with digital transformation in a sense of digital health, and how that's coming into diagnosis and treatment and things like digital therapeutics coming through, challenging the way we look at what a medicine is. The other side of it has been patient engagement, which I think is linked to that, because social media has democratized communication. Patients have become empowered. They're looking at not just medicines, but also digital interventions. It's becoming much more of that consumer dialogue alongside the traditional physician and industry dialogue.
Clay Hausmann:
A lot of the content in your publication covers technical innovation. From your point of view, what do you think people misunderstand about emerging technologies like artificial intelligence right now, of course. But others over the past 11 years that you've tracked, what do they understand about how to incorporate them, how to get the most out of them into the commercial process?
Paul Tunnah:
Yeah, it's a great question. I think there's a couple of things that spring to mind here. One is that people get really excited about the technology itself, and we've all heard about the Gartner Hype Cycle and those kinds of curves. Often it rings true. People get so excited about the technology they're not thinking about, well, what problem is it solving? What purpose is it for? What's the real need for this piece of technology So pretty often I think that's why it fails. But the other thing that I consistently see, and I think it's particularly true in areas like artificial intelligence, is you have this very black and white debate around when it's going to be artificial intelligence versus doctors. So there'll be no doctors and it's all AI, or it's going to be AI versus sales reps. That's just not the reality.
What we're seeing actually happen is that when you bring something like artificial intelligence together with a person, whether it's a doctor or a sales rep, whatever the setting, that is much more powerful than the person on their own and the AI on its own. So I think that's really misunderstood. I still hear that a lot, and I think we have to challenge ourselves and say technology by and large is not replacing people. It's helping them do their jobs better, and that is the right way to look at it.
Clay Hausmann:
So you're the first journalist we've had on the podcast, so I'm going to tighten the screws on you a little bit on this one. I'm very curious to hear your reaction, because this has come up often, this sense that it's AI versus the physician or it's AI versus the sales rep, as opposed to AI and. A lot of that I think stems from the way media covers the topic, and moves towards more provocative or inflammatory positionings on it because it grabs attention. Why do you think that is? How do you strike that balance between, okay, we need to say something provocative, but at the same time my sense is, as you're articulating here, is that it very much will be a complimentary puzzle that needs to be figured out. So as our journalism representative, please defend how media covers that.
Paul Tunnah:
Well, it's unfortunately too often a fair accusation of the media industry, because of course you think about the way we're driven. We're all driven by incentives. If you work in media and publishing, you're driven by numbers. You want as many eyeballs as possible on your story, on your publication, because ultimately that's what drives advertising revenue. So of course, that doesn't tend to take you to a point where you go for a nice balanced middle-ground headline, because no one's going to read that. It takes you to the kind of Daily Mail territory of red wine cures cancer, or some nonsense along those lines. It's something I've always been really aware of, actually, as we built up pharmaphorum, I think particularly because we operate in the life sciences field. We're not directly communicating or aiming to communicate directly to patients, but we have a responsibility, I think, to present a fair balance, but you do constantly hit that hurdle.
I will always remember, speaking of the Daily Mail, probably about a couple of years into my journey, meeting the chap who at the time was the managing editor for the Daily Mail Online. So this was probably around 2011, 2012. At that point, they were the biggest online newspaper in the world. A connection of mine set me up with a meeting, and I was really excited about this. I thought I'm meeting someone here who's at the top of their game. I can learn so much from this meeting. I had 20 minutes with this chap, and don't get me wrong, he was lovely. But the thing that stuck in my mind was he said, "Well, you just need to write more content. Just get all of your journalists doing 10 stories a day, catchy headlines. Don't even worry about whether it's accurate. It's just volume, volume, volume, keywords, keywords, keywords."
I walked away thinking, well, I can see why that's successful for you, and I can see why a lot of publications are pushed in that direction, but that doesn't work for me. So I guess my only defense to your question really is I'm probably blaming Google here, because of course, that's the way Google works. It's probably not a very fair defense at all.
Clay Hausmann:
Yeah. Well, it's probably not a fair position for me to put you in, either. I did get my undergraduate degree in journalism, so that was the path I was initially headed down, and I think there is some of this trade-off, as you say. There's certain motivations that drive you in one direction, even if other parts of your perspective and your background leads you to want to go in a different direction. So do you find maybe you have to wear two hats that way, when you are a publisher and you're needing to drive as much viewership as possible or readership, and you need to address that goal. You wear one hat. But then maybe when you're a panelist on the conference circuit and you're sharing your perspective, you can wear a little bit of a different hat because you don't have that pressure for readership.
Paul Tunnah:
I try and take a balance in both aspects, to be honest. For sure, we publish certain news stories that get thousands of hits and you get really excited and you're going, "Let's just do more of that stuff and have more of those keywords in." And then you caution yourself and go, "Well, yeah. Okay. That's been great, but we can't just write about COVID, for example. We have to cover some of the more niche issues, which are really, really important to people." That's the balance I also take when I'm speaking. But I also think there has been a bit of a journey that publishing has been on, and I think certainly when I started, it was all about the raw numbers. I think people are now starting to realize and perhaps re-embrace quality journalism, that not everything you read online is true or even well-written, and it's not just about that volume. It's about quality of content. Increasingly, it's not just about volume of audience. It's about, who are those people? Are they a relevant audience? Are they staying engaged on that publication? I've seen a real transformation there in people's mindsets the last few years.
Clay Hausmann:
Great. This does all have relevance to our topic, Contextual Intelligence. All of these things have such interesting context to them. You have goals that you need to achieve as a publisher, but then there's the context of readership and headlines and clicks and keywords. So it's all fascinating how you bring all these different elements into the decision-making process. That's a lot of what we see also with customers that we share in the life sciences industry, and the different context points they need to account for. Let me ask you, unfortunately, because we all need to think about the industry through the lens of the current pandemic and how it's affected the way that we operate as businesses.
The life sciences industry is one that typically operates with very long timelines, from R&D all the way through the full commercial cycle, and yet the current pandemic is all about and has driven sudden change, and has required companies to adjust very quickly on the fly to environments we've not seen before. How have you seen life science companies and their partners handle that adjustment? What do you think they're doing well? What's been most challenging as they try to deal with the disruption in their personal lives, in society, and in obviously their business?
Paul Tunnah:
Yeah. That little thing called COVID that we seem to spend a lot of time talking about at the moment. I mean, first off, I would say I think there's never been a better time for the life sciences industry to show its value and show what it does best. I'm not saying we should treat COVID as a PR opportunity, because that's not the case at all. But I think now is the time for the industry to shine. This is why thousands and thousands of people work in research and people work in all aspects of companies, to make these things happen. And you're right, the pace of it can seem very slow sometimes, almost glacially slow. But I think to some degree, that is part and parcel of big companies.
You see that in every sector, the bigger the company, often the slower things are. But of course, as we all know, it's also regulatory. You can get a medicine out to market in a year or less if you don't follow any of the regulations and you're happy to go with the risk, but that's not the right way to do things. We have to make sure that when something comes through, we understand the risk versus the reward, and we know what we're getting into.
What I think we have seen with COVID is a couple of things happening. So one is an absolutely massive investment by the industry in looking for vaccines, treatments, things that work. I mean, they've definitely accelerated the pace of the research and what they're doing. But I think we've also seen, in an appropriate way, some flexibility from the regulatory authorities to say, "We've got to find a bit of a middle ground here around helping accelerate that process without increasing the risk too much." What I think will be interesting to follow is when COVID goes away, and we all hope it will soon, will those changes remain or will we revert back to where we were? I like to think that some of the innovation we've seen, some of the acceleration, both within companies and from the regulatory authorities, will stick and we'll make things a little bit quicker in the future.
Clay Hausmann:
You were pretty early with that perspective. I think you wrote a piece in April, or you published a piece in April around how things were going to change coming out of the pandemic, and that it would be a balance between physical and virtual. That some of these things would remain, and it's catalyzed a shift towards digital that has been gradual, and now it needs to be sudden. As a result of that, some of those things will stick. What gave you such a sense early on in this, that that was going to be where we ended up? Because I think that's the common dialogue in the industry right now, is that it will be a blend of some of these things are here to stay and others will revert back. We're not going away from sales teams entirely making in-person visits, but we are certainly going to rely upon digital channels, for example, much more frequently.
Paul Tunnah:
Yeah. So my starting point for this, really, and this might seem an odd thing to say from somebody who's launched a digital publication and is such a digital enthusiast, I'm a massive fan of people actually meeting. I love meeting people. I say I love travelling. I used to love travelling, and I hope I can travel again soon. I think people need that social contact, and no matter how good the technology, there's something not quite the same about a video call as there is sitting around a table with somebody. So I've always been one of those that says, no matter how good the tech, we're not going to see a complete transformation away from face-to-face contact. But equally, you've got camps of people saying, "Well, of course people are doing digital engagement right now. Of course they're doing telehealth, because they have to. But the minute we can go back to that face to face, that'll all go away." That's not what I'm seeing, and that's not what I ever thought would happen.
Some of the things that we're seeing now, whether it's B2B digital engagement or things like doctors and patients doing telehealth engagement, there has been no reason why this couldn't have been happening four or five years ago or more. Actually, for certain instances, it's a much more efficient way to engage. It works really well for all parties. The only thing stopping it happening is the behavior change. We've always done it this way, so we'll always keep doing it that way. We're quite stubborn as human beings. We don't like to change. Ask my wife and she'll definitely confirm that. So it's something like COVID coming along, it's forced that change. It's triggered that behavior change. It's flipped that switch. So don't think we're going to go back in some of those instances to where we were with face-to-face engagement, but only some. It's going to be a blend.
Clay Hausmann:
Yeah. If I can, I'll tell you a really quick story, because I've had a number of telehealth appointments, unfortunately, during this time period. But I had one with an orthopedic surgeon who was showing me an MRI result, but he was needing to do it through telehealth, and he had my MRI up on his computer screen, but he had me on his iPhone and then he pointed his iPhone at his screen so I could see the MRI result. By his own admission, this was early in the transition to telehealth, he was struggling with it.
But I was asking him, "Do you think as soon as this is done, whenever that might be, that you're going to go back to the old ways and just really rely on face-to-face?" And he said, "No, it will be a blend. I'm going to get better at it than I am right now. I'm trying to figure these things out on the fly because I have to. But there's certain things in terms of check-in appointments and brief conversations that make sense for digital. I don't need to require you to drive across town to come see me, and there are other times that we do need to be together." So there's typically a catalyzing effect. As you say, human behavior is we don't particularly enjoy change. There's a narrow band of us, the early adopters, who like to explore things, but the rest of us like things as we're comfortable with them. So it's interesting.
Paul Tunnah:
We also tend to generalize with these things. We talk about telehealth as a single thing, and we talk about patients as a single thing, and of course, everybody is different. So there are some instances where telehealth doesn't work very well, where maybe the patient wants a bit more emotional support, or the physician needs to sit down and actually have them in the room and pick up some of those very subtle cues that maybe something's not quite right with the medication, or there's some communication barrier or learning disability or something along those lines, and other cases where it's perfectly appropriate. So it's always circumstantial. It's never a one size fits all.
Clay Hausmann:
Yeah. Well, Paul, one of the other interesting things I think you'd bring to this conversation, that we've not had on yet, is you are our first guest who's based in Europe and understanding how different the European market is in our industry. So I have a number of questions. I guess maybe just as a starter, if you could give us a bit of an overview, because I know for your publication, you track global trends. You certainly look at trends in North America, but as you assess the European market, what are the top elements, the top issues that are rising to the surface right now that are important for people to be aware of?
Paul Tunnah:
I like the way you say that I'm in Europe, by the way. That's a bit of a sore point for anybody sitting in the UK, but I won't get into that too much. I mean, first of all, as many people listening to this will understand, Europe is a collection of very, very different countries. I think that's often seen as a challenge by companies operating in that space. So different reimbursement systems, different healthcare systems, and you need to really understand each of those dynamics to understand how to operate that market. The U.S., by contrast, is often seen as a single homogenous group. Free pricing market. Doesn't face any of the same sort of market access barriers that you have in Europe. But I actually think if you look at what's happening in certainly some of the European markets, and maybe the UK is a good example with NICE that's assessing, is a medicine cost effective?
I think that is inevitably coming to all the markets in the world, and I think it's coming to the U.S. You look at the way the insurers start looking in the U.S. at what works and what doesn't, it starts to resemble very much the health technology appraisal process that NICE is applying. So I think that there's two sides to this. One is understanding those different European markets and how to operate in each of them, but the other side is learning from those markets. I think there's enormous learnings to be taken from European markets that can tell us where maybe the U.S. is going, in the direction of travel there, and what companies need to do. Equally, I think that operates in reverse. The U.S. is clearly a major market for things like digital health and digital therapeutics, and you tend to see things emerging there first, or potentially China before they come to Europe. So I think there's learnings both ways.
Clay Hausmann:
Data strategy, data access, data, privacy. Those are topics of importance in any market around the world, but I think they've become especially important in the European market, especially around GDPR and some other initiatives. So what would you recommend to companies, maybe especially ones that are based outside of Europe who are doing business in Europe, to prioritize most with regard to data?
Paul Tunnah:
So first of all, have a clear purpose for why you want the data. That's a fundamental part of all the regulations. I think people get really excited about data, and they just want to get as much data as they can without necessarily knowing what they're going to do with it. As I say, a key part of regulations is understanding why you need the data and what you're going to do with that, and having a strategy that works around that. But also data again is very circumstantial, and the way we view data privacy is very circumstantial.
I had this conversation a couple of years ago with a parent of a child with a rare disease, and we were talking about very sensitive patient data. Who has that, who doesn't have that. The kind of things that hit the headlines. Their view was, "I don't care who's got my child's data. I don't give two hoots about privacy. If I can get that data out there and somebody can help find a cure, they can have it. They can do with it whatever they want to do." So it's a very personal perspective. It's about understanding the regulations, it's about understanding the markets, but it's also about understanding the use case. Whose data is it you're asking for? What purpose are you using it for? If that purpose meets your needs and theirs, you're probably on pretty solid ground. If it's too one sided, particularly if it's for your needs and not theirs, irrespective of what the regulations say, and you might not keep within the regulations, at some point you're probably heading the trouble.
Clay Hausmann:
One thing this current environment has required of all of us is to be adaptable and to think about how you would adjust, not only for yourself, but teams that you may work with or teams that you might manage. We do a lot of reflection around that, so you think about how you can adapt to different situations. What have you maybe learned about your own leadership style for the team at pharmaphorum, the way that you approach your work and the way that you coach others who may be newer in their career to be adaptable? What have you learned and what have you shared with them through all of this?
Paul Tunnah:
I think a key thing I've learned is to get out of my team's way. When I started pharmaphorum, I'd never really done much management, so that has been a real learning curve for me as I've built the company up. For anybody who's done lots of management, they will all tell you, there is no book you can read that will tell you how to manage people. Everybody is different, and you have to treat everybody individually. But I think one of the things I certainly struggled with early in my career was just letting go of stuff. I'm a real perfectionist. Letting other people do things, and they might do it in a different way to me, they're probably doing a better way than they actually, but letting people do things in their own way can be very effective.
So when we as a team all went remote earlier this year, and we did this about a week before the government announced it, it's really any remnants of that that were in me around trying to control what people are doing and essentially interfering have just been drummed out of me. Actually, it's been wonderful, because it's worked really well for us as a company. I'm very lucky I've got a fantastic team, but there's all kinds of stuff happening and projects being delivered and articles being written and new ideas for the publication, I've had very little visibility up until they appear, and this stuff is just happening. It just serves to remind me to get out of the way of people, because they know what they're doing. They're very good at it, and they don't need me looking over their shoulder.
Clay Hausmann:
Understood. Makes sense. I guess my last question, before we pivot into some fun stuff about you personally, you have a unique perspective on trends in the industry. Obviously so many things are wrapped up in COVID and how different companies and individuals, patients, physicians can all adjust to it. If we could, I know this is hard. Set that aside for a moment. What were you tracking trend wise that you were seeing coming maybe right before all this happened, and then do you see that resuming, or what will you be tracking once we're able to get back to some sense of normalcy?
Paul Tunnah:
So the thing that has always fascinated me, and I have seen really accelerate because of COVID, is what I call convergence within life sciences. So you go back 20 years or so, it was a very linear process of I've got a symptom. I don't feel too good. I'm going to go and see the doctor. The doctor's going to tell me I've got this, give me a medicine, go away, take that. Off you go. Now we're in a system whereby lots of different things are converging together to support wellness of individuals. So diagnostics, for sure. Medicines are still critically important, both preventative and treatment, but you've got digital diagnostics and digital therapeutics coming through and how we live our lifestyles and that more engaging conversation between a patient and a doctor, and then apps that help them manage their lifestyles to bring all of this together. So that convergence of technology with medicines, with diagnostics, with treating the whole person, not just the patient and not just the disease, I think has been a fascinating journey. I feel like it's to some degree only just getting started, but it's been massively accelerated by COVID.
Clay Hausmann:
Interesting. Yeah. Makes sense. Well, listen, Paul, thank you for that. If you are game for it, we're going to pivot into some questions about you here, what we call our guest in context. In this case, Paul Tunnah in context. So my first question for you is, who has been an influence on your career that might surprise us?
Paul Tunnah:
That's a really fun question and possibly a slightly strange answer. I would have to say George Lucas. The reason why I say that as I'm a massive Star Wars fan, I love his work. I don't remember directly, but I remember my dad saying to me, so Star Wars came out in 1977. I was three years old, and my dad always said to me it was the first time I'd actually shut up for an hour and a half in my entire life, because I was just mesmerized by what I saw on the screen. I love so much about those stories. I love the science fiction elements of it, but I love the good versus evil and all that that comes through. That has triggered my passion for creativity and storytelling, and I guess to some degree, I'm maybe a frustrated George Lucas. I'd love to be doing my own film like that, or writing a Harry Potter book, but I try and bring that element of storytelling into everything I do in my work within life sciences, because people remember stories. They latch onto stories, and that has just stuck with me throughout.
Clay Hausmann:
I'm going to resist the urge to go off on a wild tangent about film and storytelling, because I have a lot of personal passions there myself, but that's an interesting answer. I assume you've read the George Lucas biography.
Paul Tunnah:
I haven't, actually. No. No, I haven't.
Clay Hausmann:
You should. You should, yeah. So I would order that. It's really interesting. Just all the way through his early film school days through the mania around Star Wars. It's a really good, yeah. I liked it a lot.
Paul Tunnah:
Amazing vision, I'm sure. I'll check it out.
Clay Hausmann:
Yeah. Good. Okay. So if money was not a factor, what career would you most like to pursue? Of course, it can not be publisher of pharmaphorum. We know that is your top choice. So to number two after that.
Paul Tunnah:
I think I'd probably be, money would not be the object here, by the way. My talent would be the object here. I think I'd probably want to be a Formula 1 racing driver, because I love cars and I love traveling and seeing the world. You put those two things together, and of course they get paid a fortune when they're really good at what they do. That's a pretty good life, isn't it? Going around the world, racing, driving these cars, partying, seeing glamorous places. I think that would be quite fun.
Clay Hausmann:
That's good. I like that. So how about on the flip side? What profession would you most not want to pursue, no matter what it paid?
Paul Tunnah:
Again, this is a really tough question. All kinds of obvious answers come to mind. You could obviously say things like, "Well, I wouldn't want to be a drug dealer or work in the tobacco industry," or those kinds of things where you know you're making money by hurting people. But I think there are some professions that I have enormous respect for that I know I probably couldn't do myself, because it just requires a strength of character. So you look at something, for example, in healthcare. People that work as nurses or doctors in things like children's hospices, I just don't think I could do that job, especially now I've got kids myself. I mean, that's such a hard thing to do but such a valuable career that, in a nice way, I just don't think no matter how much you paid me I would want to do that job or could do that job, but I've got such enormous respect for people that do those kind of jobs.
Clay Hausmann:
Yeah. It's an interesting perspective. We've not had that perspective before, around appreciation for a profession that you just know that maybe you're not qualified for, or it doesn't fit your personality, but you're incredibly thankful exists with other people.
Paul Tunnah:
I mean, you just think about you or I. If we have a busy day at the office and we think we've had a bad day, and you put it in context of people doing that kind of role, we've not had a bad day. Their jobs are hard.
Clay Hausmann:
Yeah, absolutely. So what is the best film or television program you've seen recently, and why? Something we all have a lot of time for right now, yeah.
Paul Tunnah:
Well, I was going to say, yeah, sadly, I don't find that much time for watching TV or getting into box sets or watching films. I try and do a little bit. I probably spend far too much time watching kids' programs because of the age of my kids and watching SpongeBob SquarePants or those kinds of things. But I'll tell you one thing that I really latched on to recently and I really enjoyed was on Netflix, the series of Cobra Kai, which is the follow on series from Karate Kid. Now, I'm of an age where I grew up with the Karate Kid films. Again, a bit like star Wars. I thought these were fantastic tales of the underdog coming through, but actually the way they've done this series is really smart. I mean, it triggers all of that nostalgia.
They've got the original Karate Kid up against his nemesis, and it's tracked their lives, but then they put a really interesting twist on the story. It's really looking at the story from Johnny, who was the bad guy in the original film, from his perspective. It's making you question that simple view in the original film of, well, here's the good guy and here's the bad guy. It's twisting that around. So all that nostalgia, all that new twist, I just soaked it up and I immediately completed two series and I can't wait for the third.
Clay Hausmann:
Interesting. So you were the second or third person who's now recommended, not on this program, but in my life who's recommended Cobra Kai. I will, I will have to take a look. It has come with a guarded recommendation of, there will be parts that make you say, "I'm not going to watch this, but you have to stick with it. It's really the nostalgic element and some of the twists to it." So I'll take a look.
Paul Tunnah:
You have to stick with it. But the thing that really grabs me is just diving so much deeper into this guy, Johnny, who was the bad guy in the films. You start to really get under his skin and understand him. It's very cleverly done.
Clay Hausmann:
Well, on the flip side, my wife and I are somewhat addicted to Ted Lasso right now, which is on Apple TV, which I would be very interested in your perspective, because it is about a stereotypical hillbilly college football coach from the U.S. who comes over to coach a British premier league football team. But it is also based on a commercial, a TV commercial that ran here in the States last year when NBC got the rights to the premier league, and you thought, "There's no way this is going to be successful, a TV program based on a commercial." And yet the way they do it is it's very, very good. So maybe we'll circle back and compare notes.
Paul Tunnah:
Exactly.
Clay Hausmann:
All right. So you're at a family gathering. Your eight year old nephew asks what you do for a living. What do you tell him? How do you describe your job?
Paul Tunnah:
So I've almost tried to have this conversation, because my son has just turned eight and he very quickly loses interest. So the longer version, which is probably where I go wrong, is if you look at what I do, there's different elements. Yes, I'm running a publication, and that's super exciting. But then for me, day-to-day a lot of what I do is digital consultancy. So helping companies understand how to digitally transform, or how to do things like patient engagement, or the creative side, helping them with communications of one variety or another, whether it's medical, corporate, or marketing. But I guess the simple version is if you boil it down, what do I really do in my role?
I think it comes down to two things. I help people communicate within life sciences, and I help connect to people within life sciences. That has always been my passion. You look at the tagline for pharmaphorum when we launched, "Bringing healthcare together." Whenever you bring different people together in healthcare, it could be patients, doctors, industry, whatever it might be, really cool things happen and they share different perspectives. So at my core, I guess, and I've got this on my LinkedIn profile funny enough, I'm a communicator and a connector within life sciences.
Clay Hausmann:
Nice. Good. All right, last question. So your ultimate dinner party for four. Who is in attendance and what is served?
Paul Tunnah:
Again, it's a great question. So I feel like I've got to have somebody Star Wars in, and the obvious answer would be George Lucas for that one. But actually, if I had to pick just one star Wars person, it probably would be Mark Hamill who obviously played Luke Skywalker. Sounds like I meet a lot of celebrities. I don't. I don't tend to get star struck by people, but honestly, if Mark Hamill was there, I'd probably completely freak out for at least an hour and then I'd calm down and want to know more about his career and how he got into the role. I think that'd be just a fascinating story to hear, his perspective on being involved in those films. So that's one.
I think number two, I'd love to have someone like Bill Gates there, and partially because I'm really interested in the technology side, and to hear again his backstory of how he started out and how he built Microsoft and to ask him why the heck he launched that paperclip helper about 20 years ago that nobody liked. But then more interestingly, recently, to look at what he's done and the good that he's done with the wealth he's accrued through the Bill and Melinda Gates Foundation and his investment in tackling infectious diseases. To understand why he's doing that, what his vision is, I think that would be absolutely fascinating to understand. So he's number two.
The third one would be somebody from the sporting world, and because one of my hobbies, less so during lockdown, but more historically has been rowing. I love getting out on the river. I've always found it so relaxing and it's just an amazing sport. It looks so simple when it's done right, it's incredibly hard to do right. So I'd probably invite Steve Redgrave. For people that don't know Steve Redgrave, and he's a total legend in rowing circles. He's a British athlete and he won five Olympic gold medals in rowing at five Olympic games. So he went from 1984 with his first gold medal to Sydney, 2000. To have a career that long in a sport where most people are over the hill by 30, and he won his last gold medal at 38, I think is amazing. Along the way, he had Crohn's disease, he had diabetes, he had all kinds of problems. Just the strength of will the man has had to achieve what he's achieved, I'd love to hear more. I've met him a couple of times, but I'd love to hear more about his story.
The final one, and I'm probably on slightly dodgy ground here getting a bit political, but this is not really about the politics. I'd love to have Barack Obama at the dinner. The reason why, like I say, it's not about the politics. I just think as you listen to him speak, he's just the most amazing orator. The way he engages with people, again, it comes back to he's telling a story. When he was president first couple of terms, he was clearly trying to get messages across. It was all about the politics. But he was telling people's stories in a very genuine, in what came across in a very human way. So I'd love to have him there just to maybe give the after-dinner speech and see how it can be done so well.
Clay Hausmann:
Yeah, fascinating. Yeah. That was going to say the common thread seems to be a facility with storytelling or people who have very interesting stories to themselves. So one thing I sometimes skip on this. So do you have what is served to them? Do you have a particular cuisine that you are going to be serving?
Paul Tunnah:
This is my stock birthday meal. My wife laughs at me because I'm such a child born in the '70s and grown up in the '80s, but it would have to be prawn cocktail followed by steak, followed by pavlova for pudding. I mean, that's a classic '70s and '80s dish. I'd just keep it simple and go in that direction.
Clay Hausmann:
Very nice. Very nice. Paul, thank you so much for joining us. It was great to have you on. A lot of new, interesting perspectives for us to think about, and I really appreciate you taking the time to join us.
Paul Tunnah:
It's been my pleasure. Thank you very much, Clay.
Clay Hausmann:
Thank you. That's it for this episode of Contextual Intelligence. I'm your host, Clay Hausmann, and we'll be back in two weeks with a new episode. In the meantime, you can find all our episodes on Apple Podcasts, Stitcher, Spotify, or wherever you get your podcasts. Please leave us a review or a comment or a question or all the above so we can make sure that this podcast brings the proper context to your work. Thanks everybody for joining us.

DESCRIPTION
Paul Tunnah founded pharmaphorum in 2009. As a seasoned expert in healthcare and content-based engagement, he brings a unique and broad industry perspective. Today he joins us on the podcast where he shares the inspiration behind pharmaphorum, the media dialogue around buzz terms like 'AI,' 'machine learning,' and omnichannel, and why it's never been a better time for the life sciences industry to show its value.
Today's Host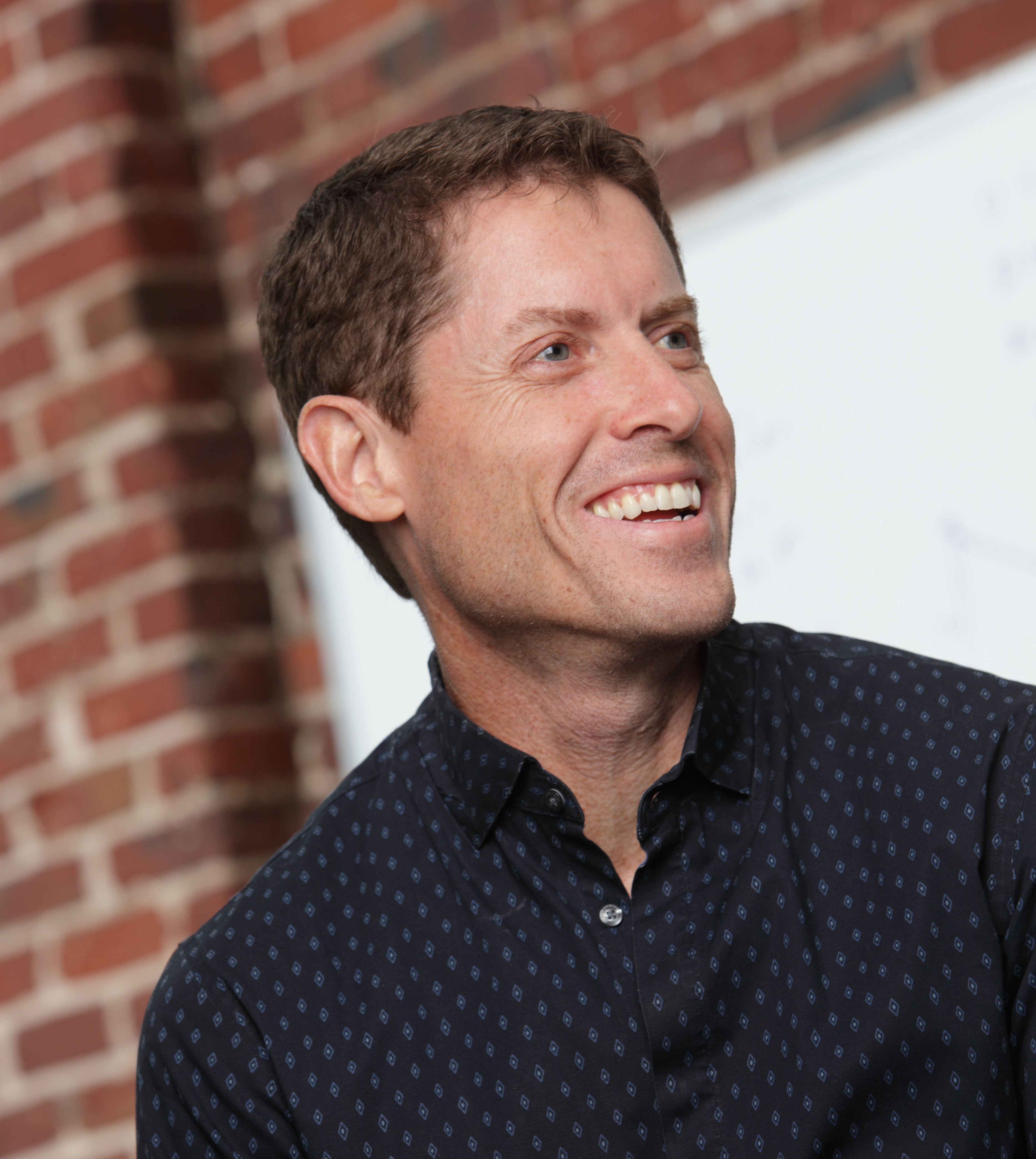 ---
Today's Guests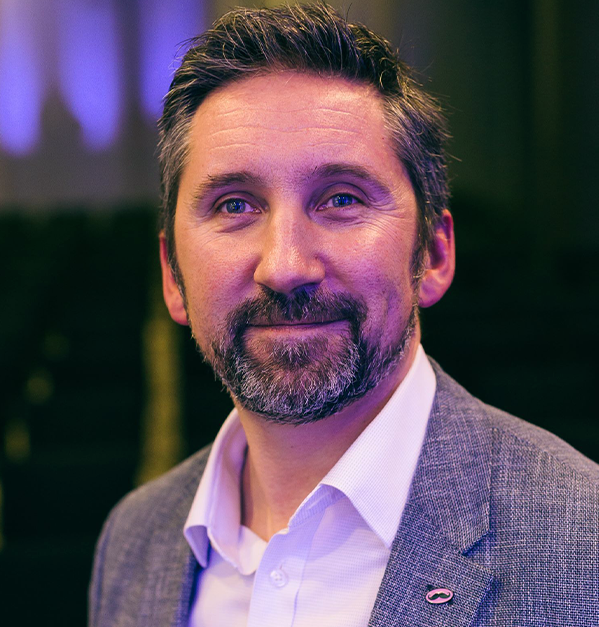 Experienced pharmaceutical industry thought leader and adviser, with a specialist focus on cross-stakeholder communication, digital transformation / health and collaborative innovation. Founder of pharmaphorum, which combines industry leading publications, strategic consulting and a content-driven stakeholder engagement agency. Grew the business from the start to seven figure revenues and a globally recognised brand, leading to acquisition in June 2020 by Healthware Group.
Paul's Linkedin