Mastering Omnichannel through Change Management with Bayer Canada's Marc Mollé
This is a podcast episode titled, Mastering Omnichannel through Change Management with Bayer Canada's Marc Mollé. The summary for this episode is: <p><span style="color: rgb(5, 31, 56);">As a specialist in change management at Bayer Canada, Marc Mollé has been guiding the organization through the adoption and implementation of an omnichannel approach. In this episode, Marc takes us inside the process—from the early decision making that put Bayer ahead of the curve to the ongoing success of the initiative—and shares how it has enabled them to be agile during the market changes of 2020." Also, don't miss "Marc Mollé in Context," in which he describes a book that enlightened him, the job he'd never take, and why Jimi Hendrix is his ultimate inspiration.</span></p>
The definition of change management in commercial life sciences
01:27 MIN
The importance of personalization and empathy in change management and beyond
01:47 MIN
The acceleration of omnichannel, benefits of early adoption, and how change management ensures success across the full commercial team
02:32 MIN
The impact of HCP consent in strategy execution
01:57 MIN
They key differences between supporting field medical versus field sales
02:16 MIN
How AI is improving, not replacing, personal interactions
02:09 MIN
Marc Mollé:
Change management is an ongoing process. During that ambiguity time, we didn't stop our interaction. We were able to still continue to follow up with our healthcare professional and still have impact when the reps went back into the field right after. And that's all because we were able to launch that and use these new tools even before the COVID situation hit us.
Clay Hausmann:
I'm Clay Hausmann, CMO of Aktana and host of Contextual Intelligence. If there were a list of buzz terms that were used most frequently in the life sciences industry, we would see some of the very usual suspects right now, like omni-channel or AI and machine learning, but near the top of that list, you'd also see the term change management that gets used quite often. And we have the opportunity to dig into that topic quite a bit here today, because we are joined by a guest who focuses exclusively on that topic at Bayer Canada. Marc Mollé thank you so much for joining us today.
Marc Mollé:
Thank you very much for inviting me.
Clay Hausmann:
So Mark, you have taken a very interesting path. You were initially a field rep you're now responsible for implementing these change management practices at Bayer. Could you start, just take us through that path and what led to the different steps in your career and where you've landed now at Bayer.
Marc Mollé:
Super, well. So just to give you a little bit more background about myself, I have a Bachelor Degree in Biochemistry and a Master in Marketing. I actually started my career, believe it or not as an lab analyst for a pharma company, and I did that for almost two years and realized quickly that I was missing the social contact with people. And this is when I decided to join Bayer as a sales representative. And I did that for three years. Of course representing my product was my top priority, but I was also really active in helping my team with the new technology rollout from the head office. And I really think that this had an impact on my choice to move from Montreal to the head office in Toronto, where I started to lead my change management stream for the commercial operations.
And fortunately I had the great opportunity to be part of the Bayer global initiative called Powerhouse, where I learned so much on change management, and I had the chance to launch a multitude of initiatives to drive engagement with this new technology. So I think my old journey really started at the bottom of the ladder if you want, and yeah, this is where I landed so far.
Clay Hausmann:
And did the change management role already exist in your moving into that spot because it was a fit for you, or was this something that you kind of created together with your managers?
Marc Mollé:
That was created when I joined initially at the head office yeah. It's like it didn't exist before.
Clay Hausmann:
And what drove that? So what created the impetus to say we need this now of all times?
Marc Mollé:
Well, I think the environment is changing so quickly, there's a lot of new technologies that are available and the pharma industry is really an industry that is lagging behind other industries. So when there's a lot of change coming to a company or to an industry, we need someone or a team to start thinking about how we're going to implement that change to support our sales force or to support the employees from that company? So I think that's the reason why it was created yeah.
Clay Hausmann:
So change management as I mentioned at the outset, it's a term that's used frequently. It could mean a lot of different things, it could mean just about everything in terms of how do you manage change, because we all encounter change every day in the work that we do. How do you define it at Bayer? What are the primary areas of focus for you?
Marc Mollé:
It's a really, really good question because the term change management is so broad that you can almost use it for anything, right?
Clay Hausmann:
Yeah.
Marc Mollé:
So at first we really define change management as a form of training, like a trainer that could connect in some ways with the trainees. So in my case as a previous sales rep, they would understand their reality when training them. But we rapidly understood that it's not only about special type of trainings, but it's also about communicating right these new technologies, and also really connect with the end users to give them something that will really answer their needs. Something that you don't know about me is that I really love leveraging multiple different channels to reach out to my audience. And what is funny about that is that, this is actually what we were doing to sell to our customers, and I actually worked in the same way with our internal partners. What worked really well for us since March it's to keep the community we have built alive by using these different channels. It's still a very broad term for Bayer Canada, I would say, but I think we're learning into that journey and yeah, so it's a whole lot of challenge.
Clay Hausmann:
Mark, are you saying that you use omni-channel marketing in order to help your commercial teams execute omni-channel marketing? Is that pretty much what you said?
Marc Mollé:
We are, that's exactly it. Yeah.
Clay Hausmann:
That's great. So what have you learned in that process? Is it very similar to the way that you support HCPs externally that you think the same way about preferred channels for your internal teams and how they consume information, or is it different?
Marc Mollé:
So here's the way I see it. Previously, I was selling a product to some customers, now, the only difference is that my customer changed. Instead of being the external customer which in that case would be healthcare professionals, my customer is actually my internal team. So I'm selling these new technologies, so I just need to adopt and also use different channels to reach out to them and also drive that engagement and drive that change within our internal teams. Yeah.
Clay Hausmann:
Is there anything that you found that might surprise us about channel effectiveness that we would think, "Oh, they would all communicate via email," but actually that's not the case, it's much more of a personal touch, or is there anything that you've learned along the way that's been surprising to you?
Marc Mollé:
So far we've done a lot of emails that's one channel for sure. I would say that within this specific channel, what is really important and that's also true for other industries is personalization. So it's very cool to send an email, but what's actually even better than that is to personalize that email to the recipient, so the person who's going to receive it. So I think that's what we're trying to achieve with all our channels. I didn't see one performing more than another one, I think is the full integration of all of these channels and the orchestration of all these channels that actually works best.
Clay Hausmann:
Got it. Makes sense. So change management as the topic has become extremely relevant unfortunately in the last six or eight months as we've gone through a situation that we've all had to adapt to and change. So how has that influenced the work that you do? What has that done to change management as we undergo a time period that none of us have ever experienced before in terms of communication and work habits and personal health and everything?
Marc Mollé:
So for our pharma sales reps in 2020, I think their life changed drastically. I couldn't agree more with that. What we've done to help them work through this crisis was really to launch new remote channels. So I'm talking about off-course emails, but also remote meetings through our CRM system. And every time we implement a new technology or a new tool at Bayer Canada, we offer what we call an Iber care period. And that Iber care phase is only to support them and be very close to their reality when they're using these new tools or new technologies.
We usually channel everything into a support channel, which is in our case, a ticketing system through an email inbox. And when we launch a new tool or new technology, I always offer them as well to reach out to me directly, to build confidence with them and also make sure that they feel highly supportive in that initiative. It's a real extra effort from our side, but I think that what it allows me to do is to stay connected with the field even though I'm not calling on healthcare professionals anymore. The Iber care phase is really a critical piece of our success and also huge learning components to any projects we are launching. I always look forward to the questions or issues I'll get in these calls because we can only get better ultimately.
Clay Hausmann:
So Marc, you just touched on another trend that has really obviously taken off and that's the need for all members of the commercial team to learn different ways of working in different channels to become familiar with. You have a unique perspective that way, because you spent several years as a pharma sales rep out in the field, being the one who's responsible for maintaining those relationships and then having to change your behavior in this situation, your a former peer set having to do that, but now you're in that commercial operations role. How has that influenced your perspective, knowing that you've been on the other side, you've been in the seat of the individual that you're now trying to help work through a lot of different change management topics.
Marc Mollé:
So one of the critical, I would say characteristics to have when they hired that position, so they hired me into that role, was to have someone who had experience in the field. And one of the main reason for that is because I actually have lived their reality. So I know exactly how the access is, I know how it can be difficult on a specific day because you tried to connect with six healthcare professional, but you succeeded in connecting with only one on that day because it was a very busy day. So to know that reality and also to know what they're living, I think it really helps me to kind of give my tint, if you want, to any decision that they're taking regarding AI tools or new channels, because we can really tailor these new tools or new new channels, if you want, so that it reflects the needs from the field with regards to connecting what the healthcare professionals.
Clay Hausmann:
That makes perfect sense. And it's something that I think in the topic of Contextual Intelligence that we talk about this notion of needing to take all these different variables or perspectives into account, one term that I find to be quite accurate and helpful, but is sometimes undervalued is the term empathy. This ability to be able to put yourself into the position of your target audience. And if you can't do that, then you can't personalize the experience quite as well for them. Some of that comes from first person experience, some of that comes from data and how we understand their past behaviors and what they're looking for. But I can only imagine that that empathy you have for the audience that you support and the pharma rep or other members of the commercial team is so heightened by the fact that you remember that experience you've been in that experience yourself.
Marc Mollé:
Absolutely. I think it's really well said. Yeah. Empathy is definitely a key criteria there.
Clay Hausmann:
Good. So in many ways Bayer Canada was a bit ahead of the curve and our work with you, you'd already integrated marketing automation into your efforts, you were running multi-channel customer journeys. This was even before rep access essentially disappeared when the pandemic began. What drove that decision making, what spurred that to be ahead of the curve that way? First, let me start there.
Marc Mollé:
Yeah. So I would say that the decision to implement marketing automation with AI driven strategies was really taken before that, since it was Bayer global direction. So although what Canada has done it really quickly was to enable these multiple other channels such as remote meetings, like I said, throughout our CRM system, remote consent collection, email triggered campaigns because of the COVID situation. By being quick and launching these new technologies, we were able to include them into our marketing automation tool and really expand our capabilities by sophisticating and refining our campaigns. I think that this really helped us because we all know that the customer access became really limited in the past couple of months, which is totally understandable because we needed a quick way to keep in touch with our customers. So we did not, take that decision because of COVID, we were already there. We just sped it up very quickly to make sure that we were leveraging everything we could during that situation.
Clay Hausmann:
And how have you seen that? I guess, what are the benefits that you've seen from that? The fact that you were ahead of the curve that way, so some of the foundation pieces around digital channels and marketing automation were already in place once face-to-face visits became difficult or impossible, and now it was all about digital. Did you see the benefit of that right away, or did it still require change management practices to make sure that everyone was comfortable with these methods?
Marc Mollé:
I think change management is an ongoing process, so it's never ending if you're asking me, but what I can tell you is that because we were already there before that COVID situation, I think that what it allows us to do is to, during that ambiguity time, we didn't stop our interaction. We were able to still continue to follow up with our healthcare professional, and still have impact when the reps went back into the field right after. So it kind of like bridges that gap that we have, and that's all because we were able to launch that and use these new tools even before the COVID situation hit us.
Clay Hausmann:
So we've talked quite a bit about the impact and the change management for field reps. How about for the marketers who are responsible for those digital channels and making sure that what they're doing through the non-personal channels are aligned with the remote engagement that the rep is still wanting to do. How has that come together and what have you been able to achieve in that way for the brand and marketing side?
Marc Mollé:
So of course for the sales rep, it was kind of like a small difference to their day because we were only implementing a new technology. So it was, if you're asking me, there was less change management to be done at that place compared to the one that we needed to do with the marketers, because the marketers right now, they were used to building a plan for a whole year, here's my activities that I need to go through, and after the planning phase, let's execute these strategies, and let's go through our year, which is completely not what we're doing right now.
So what we're doing right now is, we're working into an agile environment which allows us to work really quickly and adapt really quickly to any situations. So I think the biggest change was really for the marketers because they needed to adapt to that new way of working and be a really agile and flexible regarding their planning campaigns. So we're working into a smaller cycle right now instead of being a whole year it's a very small cycle. So we really needed to support them a lot throughout that change. Yes.
Clay Hausmann:
And are you seeing increased levels of engagement from HCPs through those digital channels? Mostly, well, for two reasons, one, they don't have the option of the in-person visit, but they're also needing to learn new behaviors on their own around telehealth and how they consume information. Have you seen the engagement on that front increase as well for digital?
Marc Mollé:
I think we were really positively surprised let's say it like that, because initially we thought like, "Oh my God, we're going to spam our customers with a lot of emails." But after that when we were looking at click rates and open rates, and also all the actions that they were taking with these emails and what it was allowing us to do basically to micro-segment them after, and tailor that content so that we could send even deeper communication on the topic of interest for these people, we were really surprised of the receptivity of our customer. We don't have a lot of opt-out so far because of all of these emails, which was an initial assumption that we would have in the beginning, that we had in the beginning.
Clay Hausmann:
That's good. And it's something that we've seen as well, that there is just a receptivity to these new channels and what may be perceived as spam, as long as you tailor it appropriately, you personalize it appropriately and it becomes more value-driven rather than volume of contacts, then you do see that positive response to it. In your strategy, you guys have also focused on securing HCP consent. Can you tell us a little bit about that and what's led to that approach and that emphasis?
Marc Mollé:
Yeah. So consent is a huge, huge, huge, important topic because there's actually a law that does not allow us to send anything if we don't have consent. So what we've done around consent was really to kind of like we initiated a campaign, and illustrated what was the big value of getting that consent. Because consent is kind of like, not really well understood if you want, there's a discrepancy between the field and also the head office on who's owning the consent. Because you are as a sales rep, you're collecting consent, and then the head office will start using that consent with your customer. But we needed to do a lot of change management at that level, so we could bridge that gap and saying, "Hey guys, we're all working in the same team, the goal is not to flood the inbox from your customer, but it's really to allow us to send them some tailored content that you'll be able to follow up. And you'll be notified that they received that content, so you'll be able to follow up and then have much more impact in face-to-face with that customer."
So that campaign of consent that we initiated was really around collecting more and more consent, and it was an initiative that was driven by the field. They were defining targets, they were defining as well the reward programs. So we really want them to feel very engaged in driving that initiative so that we could leverage, not leverage, but that we could improve and increase our level of consent in the field. And we're currently still doing that right now, but we're actually seeing a lot of great and positive results around collecting consent.
Clay Hausmann:
I'm getting the sense Marc that you deal quite well with ambiguity, that you… Some of the things that we've talked about change management could be defined very broadly in a number of different ways. Consent could mean a lot of different things to a lot of different people, and you could determine who is responsible for which part of it. This seems to be an environment that you seem to play quite well in and you know how to navigate. Is that right?
Marc Mollé:
Absolutely yeah, you're totally right.
Clay Hausmann:
Okay. Another area that we've kind of branched out to, and we've focused on more in the last two years, and I know you have as well, is around supporting MSLs in the field. That's something that obviously being able to support them with intelligence and sort of data-driven recommendations on actions, how do you see the key contextual differences between the way that you support field medical versus the way you support field sales?
Marc Mollé:
I think their reality is really, really different. I'll speak for Bayer, but for Bayer our commercial team really works with what we call multi-channel cycle plans. So these, the sales reps are acting on a specific plan that they need to go see that customer X number of time this year, and we need to stick to that if we want to achieve our target. On the medical side is slightly different. We know that they can't, the openness from the customers is probably higher, it's like they're willing to receive more MSLs than sales reps, but they're not sticking to a multi-channel cycle plan. So if we're serving some suggestions or if we're serving some emails that we're sending to customers, and we want to let the MSL know, we need to allow more time as well to the MSL to connect with these customers and really build a designed plan, if you want, for that specific journey for that customer.
So the reality is really different than the commercial side, and what was really important on our side was really to tailor these tools specifically to how they're going to use it in the field. So yeah, and that was one of my main criteria when we also build it for the commercial side, I really wanted to sit with the sales rep and ask them, "okay, what do you need to be more efficient in your day, and what exactly, how can I help you with that?" Is that to serve you some suggestions around pacing is that the follow-up with some customers because they received an email from marketing? So we kind of designed all of these tool together and that's exactly what we did as well with the MSLs.
Clay Hausmann:
Excellent. Yeah. That's great. So I'm curious, because we talk about this with all of our guests pretty much, this notion of introducing AI and machine learning into the commercial process and into the medical education process, it typically takes on a tone of technical change. But quite often it is the human behavior that can drive a lot of the success, the speed of adoption, the speed of impact. What is your philosophy having been on both sides of that, understanding that we need to bring new technologies into the way that we operate, but also appreciating and recognizing that it is very much about the human behavior. Having been one of the players out in the field yourself, and now being responsible for helping institute that change. What is your view on appreciating both the technological and the human side of that process?
Marc Mollé:
There's one thing that we really need to sell to the field and it's that AI will never replace anyone. The reason is we need social contact with our customer, we will always need a social contact with our customer face-to-face I mean. I think AI is really there to improve on efficacy, to the help you become more efficient in the field. So I think that there will always be a Salesforce in the field physically seeing healthcare professional because of this, all right, so that's the first thing. Although the combination of these two different ways to reach out to our customer is much more impactful than one point of contact, just hammering the same key selling messages over time.
So AI is really there to help the rep navigate into this multi-channel environment and be more efficient. We always say that our digital assistant is there to give you the right information at the right moment, the right time and for the right person, so that you're able then to take what is the next best action possible. So I really believe that the synergy between Salesforce and the AI tool will really encourage driving results if you want, and also help us become more efficient and drive these results. But I don't think it's going to replace a human being, never, no.
Clay Hausmann:
Yeah. That's reassuring to all of us. So you are our first guest from Canada, and it's always helpful when we have guests from new markets to be able to share to listeners broadly. What is unique about the Canadian market that would be helpful for other members of commercial teams or other technology companies that are trying to support customers that operate in Canada, what would be important to share that's unique to the market?
Marc Mollé:
A very simple answer for that, and I would say that our regulations with regards to what we are able to communicate to our customers are heavily regulated. We're acting on a heavy regulated environment that sometimes cause unwanted delays with the appropriation of marketing material, which would cause also delays with the campaign that we're designing. So I would say these heavy regulations are really probably the big difference between US market than the European market.
Clay Hausmann:
Got it. Great. Well, we're going to move into a part of our interview which is always quite entertaining hopefully it'll be enjoyable for you as well, but I'm quite curious to hear your answers to some of these questions, but we're going to do what we call Marc Mollé in context. A couple of things about you and your career and your influences, so if you're game for that we'll jump into that. Does that work for you?
Marc Mollé:
Yeah, absolutely.
Clay Hausmann:
Okay. So our first question is who has been an influence on your career that might surprise us?
Marc Mollé:
That's funny because this is a question that you usually get into an interview for a job posting. I got that one two times for some job, and I always answer the same answer and I think it's very surprising because yeah, we'll see. So I love music, I really love music, and I would say that Jimi Hendrix was a big influence on my career, and the reason is that, he was not necessarily socially accepted during these times when he was performing in front of audiences. And he just work as a way, very hard through the, well to get him where he was, and that's very, very inspiring for me.
Clay Hausmann:
Interesting, good. I love that. Okay. So if money was not a factor, and I'm wondering if maybe we're going to get something in the music realm here. If money was not a factor, what career would you most like to pursue?
Marc Mollé:
Almost music, but I would say professional video maker and working on movie sets. Yeah. I would love that.
Clay Hausmann:
Now what role, what would you want to be doing, would you be directing, would you be the cinematographer, what would you want to be doing?
Marc Mollé:
I really love filming, so that's one thing. So to be the person holding the camera, but also all the editing after, editing is really yeah, my old candy if you want.
Clay Hausmann:
Got it. I can relate. So I took a period of time to pursue screenwriting in the middle of my career because I had a personal passion for it, and I can appreciate that as well there's a lot that… And there's actually a lot that you learn from working in teams and in storytelling and in developing narrative to influence audiences in that process. So you should do it at some point. I recommend it. What profession would you most not want to pursue no matter what it paid?
Marc Mollé:
Very easily, very easy accountant. Even though I like to create budget and try to stick to it, but I would not do it for someone else.
Clay Hausmann:
I got it. Okay. Well understood. So you can go in a number of different directions with this one. We've made it, what is the best book you've read recently and why, but it could also be the best TV series or movies since we're all doing a lot of that on streaming services, but maybe the best piece of entertainment that you have enjoyed recently and why?
Marc Mollé:
Well, I'll go with the book. One book that I read recently that was really good is called Dare to Lead by Brene Brown. If you haven't read that it's a very, very good book, and it really gives you a good perspective on how to be a great leader. Yeah. And one of the best learnings that I got from that book is that, leadership is not about titles, not about status or willing power, it's really about people and how to bring the best out of everyone within a team.
Clay Hausmann:
I can imagine that has a lot of application to what you do on a daily basis. So I could see the influence there, that's great. All right. You're at a family gathering and your eight year old nephew asks what you do for a living. This is going to be interesting with change management. What do you tell your eight-year-old nephew?
Marc Mollé:
Very simply, I put a smile on people's face by helping them with their challenges on a daily basis.
Clay Hausmann:
Wow, nice. Okay. Uncle Marc, how do you do that? What do you do? Do you serve ice cream to them, what are you, how do you make that happen?
Marc Mollé:
That's the tricky part that an eight-year-old would not understand. This is not like ice cream or candies.
Clay Hausmann:
That's right. Excellent. All right. And our last question, your ultimate dinner party for four, who is in attendance and what are you serving them?
Marc Mollé:
My girlfriend and my parents, I really I'm a family guy, a lot. So, and we would probably have like a surf and turf. How original is that?
Clay Hausmann:
Surf and turf, you cannot go wrong with it. Yeah. I appreciate that. Well Marc, as I mentioned to you earlier, I've heard unbelievably positive things from our teams in terms of working with you. I can understand why I haven't had the opportunity to chat with you here. I really appreciate you taking the time to join us and give us a unique perspective on your work. So thank you for being here.
Marc Mollé:
Thanks again for inviting me, that was my real pleasure. Yeah.
Clay Hausmann:
Thanks Marc. That's it for this episode of Contextual Intelligence, I'm your host Clay Hausmann, and we'll be back in two weeks with a new episode. In the meantime, you can find all our episodes on Apple podcasts, Stitcher, Spotify, or wherever you get your podcasts. And please leave us a review or a comment or a question or all of the above, so we can make sure that this podcast brings the proper context to your work. Thanks everybody for joining us.

DESCRIPTION
As a specialist in change management at Bayer Canada, Marc Mollé has been guiding the organization through the adoption and implementation of an omnichannel approach. In this episode, Marc takes us inside the process—from the early decision making that put Bayer ahead of the curve to the ongoing success of the initiative—and shares how it has enabled them to be agile during the market changes of 2020." Also, don't miss "Marc Mollé in Context," in which he describes a book that enlightened him, the job he'd never take, and why Jimi Hendrix is his ultimate inspiration.
Today's Host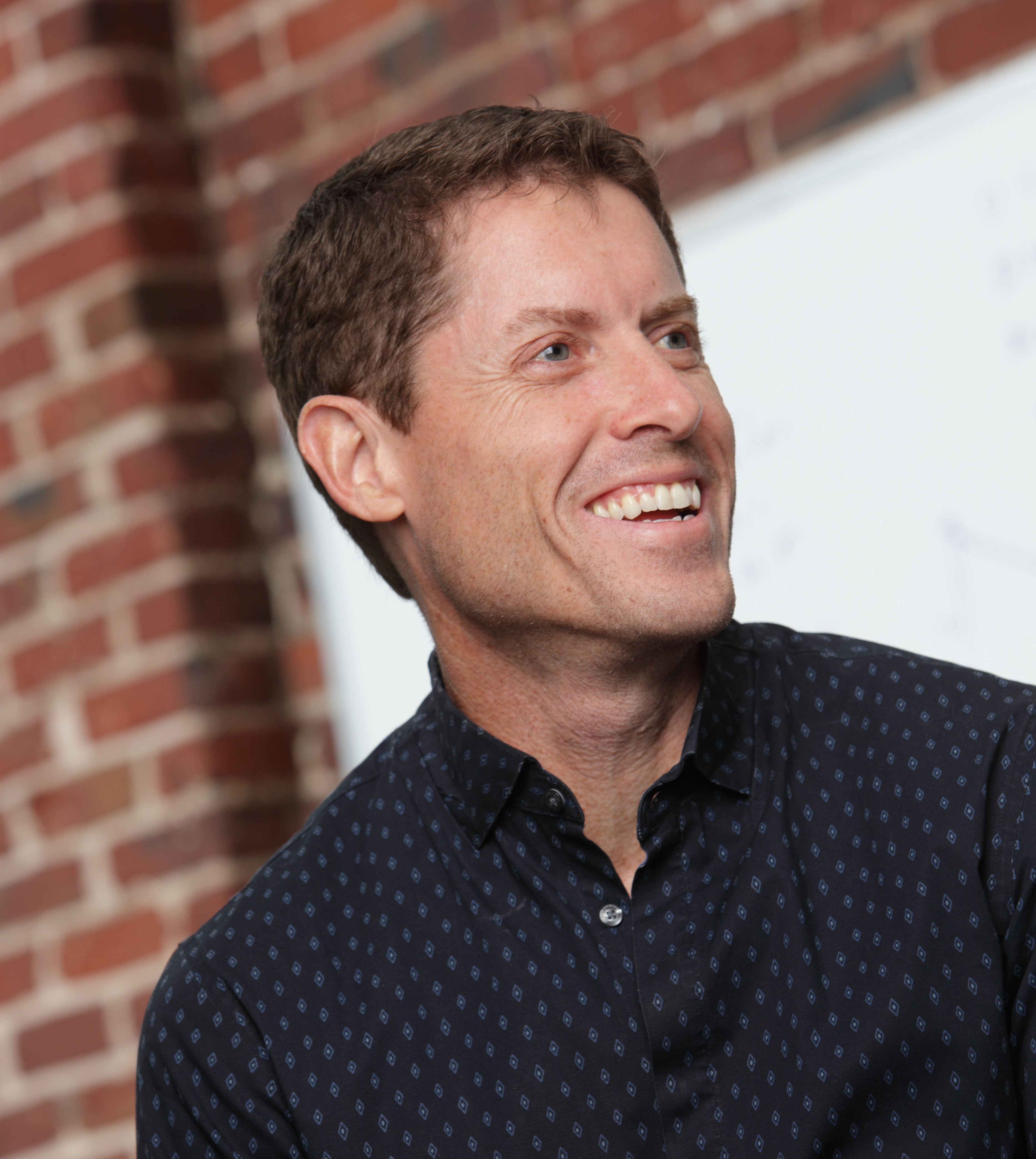 ---
Today's Guests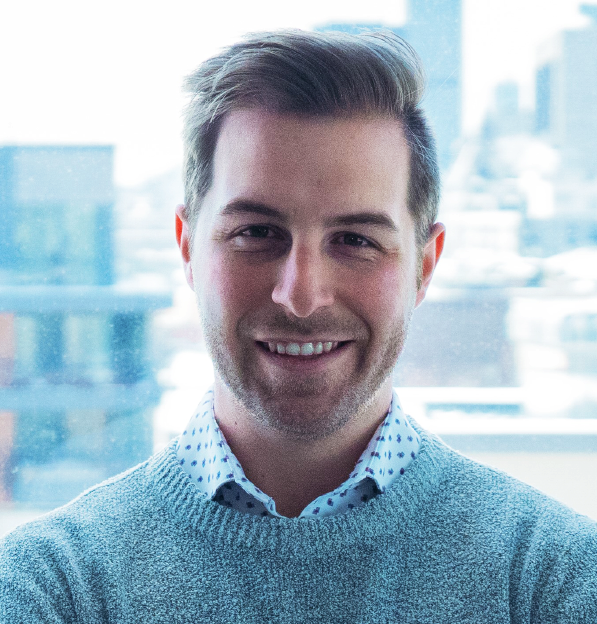 Marc-Antoine Mollé
|
Change Management & Platform Expert at Bayer
As a specialist in change management at Bayer Canada, Marc Mollé has been guiding the organization through the adoption and implementation of an omnichannel approach.
Marc-Antoine's Linkedin