Prioritizing Speed: Lessons from Emerging and Mid-sized Pharma with Veeva's Doug Caldwell
This is a podcast episode titled, Prioritizing Speed: Lessons from Emerging and Mid-sized Pharma with Veeva's Doug Caldwell. The summary for this episode is: <p><span>In this episode, Veeva's VP of Commercial Strategy, Doug Caldwell, shares his expertise in working with emerging and mid-sized life sciences companies as they mature their commercial operations. Doug tells us how the pandemic and the resulting period of digital disruption has moved the industry forward by leaps and bounds—and highlights the ways emerging biopharmas are outperforming their larger peers. Don't miss "Doug Caldwell in Context," in which he discusses the book that bridges his personal and professional interests and reveals who would attend his meticulously planned ultimate dinner party (and golf match) for four. </span></p>
Why the pandemic is the biggest digital disruptor of the decade, and how the life sciences industry will be better for it.
02:14 MIN
Doug predicts to what extent pharma's commercial model will return to its pre-COVID ways
00:43 MIN
How the needs of emerging and mid-sized companies compare to larger biopharmas
01:15 MIN
What the adoption path looks like for emerging and mid-sized pharma today
01:04 MIN
How AI is helping identify referral networks in rare disease
00:57 MIN
The increasing important of seamless coordination between MSLs and the HCP customer journey
01:37 MIN
Why medical science liaisons (MSLs) are a key linchpin for product launch
01:06 MIN
The key role MSLs play in nailing down product differentiation
01:23 MIN
What the first 6-8 months after launch mean for the success of a product
00:31 MIN
Clay Hausmann:
I'm Clay Hausmann, CMO of Aktana and host of Contextual Intelligence. Today, I'm joined by Doug Caldwell, Vice President of Commercial Strategy at Veeva Systems. Doug focuses especially on emerging and mid-sized companies as they mature their commercial operations in all facets. Prior to his time at Veeva, Doug spent 10 years at AstraZeneca in a variety of roles. So he's seen the life science's commercial process from many perspectives. Doug, welcome to the podcast and thanks so much for joining us.
Doug Caldwell:
Hey, Clay, thanks for having me.
Clay Hausmann:
So, Doug, you and I have known each other for a little while, so I'm familiar with your background, but for our listeners who don't, can you just briefly take us through your journey? I know I didn't mention in your intro that you were at Lockheed Martin as an engineer for quite a while, but tell us a little bit how you started there and then ended up at AstraZeneca and now at Veeva.
Doug Caldwell:
I'm impressed by your research. Yeah, I mean actually, most people that I work with nowadays have no idea that I actually started in the defense industry. Started with GE Aerospace, which then became Lockheed Martin. Classic sort of defense industry job, get searched every day on the way in, get searched every day on the way out, work behind the vault door, the whole thing.
Lockheed was starting a consulting practice, and that was my first foray into data warehousing. I was still working at Lockheed Martin and worked on the first data warehouse that Citibank ever had. At the time, it was one of the largest data warehouses. And I thought, "Wow, this consulting thing's pretty cool." So I left Lockheed and I joined Coopers & Lybrand, and so that's sort of phase two of my career. And that's where I started. I sort of dipped my toe into the pharmaceutical world. Pricewaterhouse took over and I somehow ended up in the communication and entertainment practice.
So I did a ton of work for ABC and News Corp and AOL back in the day, all around analytics and insight. Ended up going to AstraZeneca, spent 10 years at AZ, a great, great part of my career. I ran all the insights and analytics, functions from an IT perspective, got to be really, really close to the commercial business, sat on the commercial leadership team. After 10 years or so, I decided maybe it was time to recharge and do something else. I left and was consulting for a little while. And I decided to join Veeva.
You may laugh, Clay. I decided to join Veeva, and in my mind, it was an 18-month test. Right? And if I didn't like it, I was going to leave and go back to consulting. And here we are over five years later. So it must've worked out pretty well.
Clay Hausmann:
Very nice. Good. Well, one of the things I'm always interested in when somebody has changed perspectives. They've kind of seen the same business problem or the same area of a company's process from different perspectives. You've seen it from a couple. So you've seen it at AstraZeneca and being embedded in it. You've seen it at Veeva supporting it. You've had a variety of different roles at both companies. What kind of changed as you shifted your perspective, maybe moving from AstraZeneca to Veeva, or did it even change when you were changing roles within either company?
Doug Caldwell:
I think the common thing across when I was at AZ and now that I'm at Veeva is the idea that at the end of the day, we're trying to make a field team more efficient in how they do their job and more effective when they're engaging with customers. So whether I was doing that specifically for AstraZeneca and trying to drive a new commercial model or a new commercial strategy on the manufacturer's side, or now that I'm on the services side, on the Veeva side, right? In creating the capabilities and the technologies and the platforms, whether that's the software side of it, the data side of it. Whatever the case may be, at the end of the day, we're all trying to affect how a product goes to market and how a field team either promotes that product from a sales perspective or enables that process from a medical perspective, and providing that deep scientific insight.
Clay Hausmann:
Interesting. Yeah, it makes a lot of sense. One thing that's been a theme on this podcast for the last couple episodes obviously is around 2020, and life sciences is not typically an industry known for embracing change quickly or acting on change quickly, but what happened last year caused and required that flexibility from everyone in the industry to be able to adapt to change. What changed most or what are some of the biggest shifts in priorities that you've seen amongst the customers that you work with in the last year? How have they pivoted to adjust?
Doug Caldwell:
Our industry, the pharmaceutical industry, has been very much about face-to-face. And so the industry as a whole has shifted, very much from a ton of face-to-face and a little bit of digital to now a ton of digital and a little bit of face-to-face. I think what the industry didn't maybe fully appreciate was how some of the underlying processes would be stressed in that world, whether that's preference and managing a customer's preference, whether that's consent, whether that's content creation, whether that's your content refresh strategy. I think those are the things that the industry in this crazy world of 2020 have come to realize. I mean, digital is the easy answer, but there's a lot of things underneath the covers that actually make that digital interaction happen.
Clay Hausmann:
And what do you think about the industry's ability to move at speed? I know that's something that I've heard Veeva talk about frequently. How have you seen that kind of term come to life in the way that your customers operate?
Doug Caldwell:
Isn't the saying something like, necessity is the mother of invention? I would say that the pandemic is the mother of innovation. Not to get all philosophical, but I believe that the pandemic in unto itself will make the industry better than it was previously, because we are being forced to leverage and utilize different channels. We've been forced to go to market differently. And we've been talking about that, Clay, for 15 years.
Clay Hausmann:
Yeah.
Doug Caldwell:
Right? You got to get away from driving the business off of gut feel, and get into driving the business off of data and leveraging channels and being able to assign the right kind of resource, the most cost-effective resource, to the right customer. As an industry, we've seen access dwindle over the last 10 years. The pandemic—it didn't stop just the dwindling of the access, it just flat out cut it off.
So customers were forced in that environment, and the ones that were most successful were able to recognize that they weren't going to get it right from the jump. They weren't going to be a hundred percent perfect, but they were going to migrate to this world of digital. They were going to find new and different ways of contacting and interacting with physicians. And I mean, honestly, there was really no choice in the matter.
Clay Hausmann:
Yeah, no, absolutely. And is that the kind of thing that you think the industry would have gotten there eventually, but what was taking years, now had to be done in months or even weeks?
Doug Caldwell:
Absolutely. Yeah, we talk about digital disruption and we've thrown that term around for quite some time. I think that the pandemic was the digital disruptor that moved the industry leaps and bounds forward. I think eventually it would have gotten there, but I still think there are people in the industry that believe… And, hey, don't get me wrong, right? The face-to-face interaction is one of the most impactful interactions that you're going to have, and I believe people think that that was going to continue. I think there would have been those that didn't want to jump on sort of that digital bandwagon. And I think with the pandemic, they had to come back and they had to do it.
Clay Hausmann:
Yeah. So here's the unfair, well, maybe not the unfair question, but the impossible question to answer that everybody wonders about and speculates on, which is this: When we do return back to some normalcy, how far do we move back to the old methods? I don't think anybody thinks we're going to go all the way back to the way business operated in 2019, because people have learned new digital habits. HCPs have learned different ways that they can provide care virtually, and they've seen the benefit of it. Even conversations I've had with different doctors that I've seen, and I asked them questions, "How have you embraced this? And how has this been beneficial?" And they see the benefit. It forced them to learn new skills and new ways of operating. But how far back do we go? Do you think face-to-face still remains very prevalent? Or do you think this was the catalyzing effect that needed to move us much more fully into a digital interaction?
Doug Caldwell:
So this is looking into my crystal ball, which you never know how good that crystal ball is.
Clay Hausmann:
Yeah.
Doug Caldwell:
I fully believe that face-to-face is going to come back. I think you're going to have face-to-face interactions that will be complemented by digital. I think you're going to move to a world of what we've referred to as the hybrid rep. So the rep has the ability to both engage face-to-face, email, remote meetings, whatever the case may be. And I think that's where the industry is going to go. And I think you're going to see different segments of that by therapeutic classes.
Clay Hausmann:
Doug, let's pivot for a second into the market that you work most frequently with and that's around emerging and mid-size companies. We haven't touched on that group that often on this podcast. So I'm really keen to get your perspective. And let's start with, can you maybe just briefly share, how do you see the needs and challenges of companies, of mid-sized companies, emerging companies, as compared to the large global biopharma companies? How are their needs and challenges different? Or maybe how are they the same?
Doug Caldwell:
At the absolute lowest level, they're both trying to market and sell products, right? So at that level, they're the same. The thing that I think is so cool about being in the emerging and mid-sized space is the speed in which things happen, right? So I don't have to go through a lot of red tape. I don't have to go through a lot of process. It's a double-edged sword, right? I don't have to go through a lot of those processes, and I don't have to jump through a lot of hoops. I can get things done.
But then on the flip side, a lot of the processes that I was dependent on when I was in big pharma, or when leaders were in big pharma, that they have to do themselves. They're like, "Well, not only do I… I can make the decision, but now I have to pull the change through, because there's not this whole team of people that surrounds me and allows me to do that." So there's the beauty of speed. There's the beauty of less red tape, but then there's the challenge of, "I got to do more things, and I got to pull the change through myself as opposed to having a team that can help me do that."
Clay Hausmann:
Do you think then the way that Veeva partners with those companies is any different? Do you tailor the way that you support your clients, whether they are Big Pharma or whether they're mid-size, or they're emerging companies? Or no. Do you say, "No, there's such commonality in what we're trying to do for them." Back to your original point of at the end of the day, they're trying to market and sell product to their audience, or do you say, "No, those differences are stark enough that we do need to tailor the way that we support them. So we give them the kind of partnership that they need, which differs a little bit depending on their size."
Doug Caldwell:
Everybody's running the same version of the platform, and everybody has the exact same software, whether you're AstraZeneca or Lilly or whoever you are, or you're a very, very small biotech. So the platform in unto itself is the same.
But I think when I talk to emerging and mid-sized companies, it's much more about, "How does the platform solve multiple business problems?" Right? So from the fact that you have to manage customer information, whether you're going to… The analytics that you need to have. The fact of your execution and bringing all those tools together from an execution perspective or the integration of content.
When we talk to emerging, and mid-size, it's very much about platform solutions. It's about how does Veeva fit within a bigger ecosystem, but as we think about the platform, the platform is providing value, whereas in the enterprise world, there's many more bespoke solutions. And so companies are thinking about, "Where does Veeva fit? Where is the unique solutions that they already have in place? How do they connect?" So it's a little bit of a different conversation.
Clay Hausmann:
Yeah. And that makes sense. I think the same way that we see it as well as we talk with different companies, because obviously in a large organization, a lot of it is around integration with other parts of their technology stack, their commercial technology stack. It's about a very specific delivery of what they're looking for, whereas in mid-size, as much as you can deliver in one package that can be versatile, that can allow them, basically that multiplier effect of, "I don't have these resources that maybe some of the large companies do. So if you can help me replicate those sorts of resources, if you can help me accomplish what those resources at a larger company might do, then that's going to allow my team or my effort to feel bigger and to accomplish more and more quickly." So I think that's something that we see too.
Doug Caldwell:
Well, and I think the other thing, just to sort of build on that. So as you think about sort of your complete commercial stack, we're talking about that overarching approach, right? But I think a lot of companies, again, you don't have the resources that you have in the bigger company, right? So when you start to think about SOPs and processes and whatnot, whether you're starting with our content systems, a PromoMats or MedComms, right?
A lot of those, essentially the SOP in unto themselves, are already embedded in the software. So by the fact that you can start there, I mean it's very much an accelerator, not only from a time to market, but all the processes and procedures that you need to define for your organizations. That's sort of packaged within the whole thing.
Clay Hausmann:
Yeah. How about their abilities? So we talked about speed earlier, and one of the things you mentioned is that at a mid-size or emerging company, you don't have the layers. Sometimes you don't have the resulting resources along with it, but you don't have the layers and the process you need to go through. Did you see mid-size and emerging companies able to pivot more quickly last year when things were changing because of that?
Doug Caldwell:
Companies that were launching products in the midst of the pandemic were able to very, very quickly go from a strategy that was a predominantly face-to-face, feet-on-the-street to essentially slamming the brakes on that strategy at the beginning of the pandemic. To be able to quickly then pivot to a digital launch strategy and sort of rethink everything from territory sizes, to go to market strategies, to content, to everything else.
Clay Hausmann:
Yeah.
Doug Caldwell:
Right? So I think it was the smaller companies that were able to respond more quickly, especially in the context of launching in the midst of a pandemic.
Clay Hausmann:
Yeah. And in that regard, obviously a lot of our focus is around artificial intelligence, machine learning, it's application to the commercial process. As you work with mid-size and emerging companies, where are they on that adoption path in terms of their comfort level and appreciation for what intelligence can do in their commercial process?
Doug Caldwell:
I think some of them are grasping it and embracing it. I think the more advanced ones are embracing it. I think like there's so many moving parts in some of these emerging companies and so many moving parts, especially for companies that maybe only have one product, and they're trying to get that product launched, that they're so hyper focused on launch, right? The whole idea of leveraging this data and all of these capabilities maybe lags a bit, but I fully believe, and I see it with many of our companies as they evolve from that initial launch into becoming a more commercialized organization, or they're more mature from their commercial business process.
The ideas of, "How do I leverage data? How I use data to drive my business? How do I go from…" Like I said earlier, right? This whole gut feel mentality to really having an intelligent engagement, leveraging all the data in sort of the omni-channel sort of experience. That's where the organizations are going. Big, little or medium, they're going to embrace it, and I see them embracing it more and more every single day.
Clay Hausmann:
When you're trying to reach thousands of HCPs and you're trying to segment to market, or you're trying to create a personalized experience for them. That's one thing, but when you're trying to find and pinpoint one HCP in the country, who's treating a recently diagnosed patient, it's that laser focused. How does the game change when you're talking about rare disease and what comes along with that in terms of finding exactly who would benefit most from what you can share with them?
Doug Caldwell:
By definition, a product has orphan designation, or is a rare disease product, if there are less than 200,000 patients in the United States, according to the FDA, right? I have worked with customers … I just got off a call before we started this podcast with a company that believes there are roughly 2,500 patients in the US that will be able to use their product.
I've been on calls with companies that have as few as 250 patients in the entire United States, right? So the first and foremost problem is, to your point, right? It's finding those patients, and then finding the HCPs that are treating those patients. And so most of those companies are doing a lot of different analytics, providing a lot or different statistical models. Call it AI, call it machine learning, call it whatever you want to call it, right, it's all in the exercise of, "Where are these patients presenting themselves?" Right? There's a lot of work done in the context of, "What are leading indicators of something that's going on in an office?" So that then I can tell a sales rep, "Hey, you need to get into this practice because there's been a lab test, or there's been a piece of claims data, or there's been something that's happened in that office, that's informing that there is a patient that's being treated within that office." So that's one piece of the puzzle. I think the other piece of it that some of the more advanced companies are getting to is you start to think about referral networks, right? So you start to say the fact that, what's the saying? It takes a village to raise a child. Right?
Sometimes it takes a village to treat a patient. So whether that patient started with their family practice, then was referred to some sort of a specialist and then to another specialist to ultimately where the proper diagnosis occurred— they're leveraging and trying to build out these referral networks so that they can try to identify those patients or identify those scenarios much earlier in the process.
So again, you can find it at the point of engagement, "Where do I need to send that sales rep into that office to make sure that they're servicing that HCP in the right way."
Clay Hausmann:
Well, one other area of the commercial process that we've seen evolve or start to evolve, and I think it's different at each in each customer organization and each process, which is the interplay or the intentional lack of interplay between commercial and medical for all the obvious reasons. But there have been, especially in the last year, when there's a time of a lot of change or need for innovation, the role of the MSL really grows because HCPs are obviously hungry for information to understand how they can adapt to what's going on around them. The field medical teams are critical to a brand strategy, but we need to be sensitive to how commercial and medical co-exist.
What evolution in the market have you seen in that way, or what are you observing as you work with different customers as they think about medical? And what it can do for HCPs?
Doug Caldwell:
So I gave you a couple of different perspectives. I think diseases are becoming more complicated and the mechanism of actions and how that medicine, that drug, operates inside of the body is becoming much, much more complicated.
I think all therapeutic classes from the primary care world, the whole way through the oncology and specialty world and into the rare disease world, are selling based on science. They're selling on outcomes, right? They're leveraging health economics and outcomes-based research. They're leveraging real-world evidence. But there's only so much a sales rep can know and can understand.
And so they're hiring more and more reps that can have a more detailed, scientific conversation. But organizations are focused on, "How do I seamlessly get that MSL into that office?" And so whether that's that MSL going in to talk to an HCP that may ask some sort of question that the sales rep can't answer, or whether that's the medical science liaison working with influencers in the marketplace, working with key opinion leaders, having conversations with influencers, right?
So there is a huge piece of the coordination, maybe, of a physician or somebody asking a question, and then being able to seamlessly get the MSL in there to have the conversation.
I think the other part of it, Clay, and sometimes I think people sell this short, is that MSLs, the medical side of the organization, are really a key linchpin in the launch of any product. So as the product is coming to market, there's going to be a couple of things that need to occur as they prep the market.
Sometimes, you need to teach the industry and in total that the disease even exists, right? A disease that only affects 250 people in the entire United States. There's a lot of physicians that don't even know that that disease exists. So there's a piece of it that's educating on the disease. There's a piece of it that's educating on how the product works.
So the MSL is critical, whether they're talking to heads of managed care organizations, whether they're talking to thought leaders in medical schools, whether they're engaging the HCP themselves. They have a critical, critical role in how you prepare the market for the entry of that product into the market.
Clay Hausmann:
So, Doug, I want to ask you about one thing you said there, which is you think that aspect gets underplayed or undervalued a bit in terms of the essential role of the MSL. Why do you think that is? And is that changing?
Doug Caldwell:
All I'm saying is I think the people in and around the life sciences industry, maybe don't understand the impact that the MSL can have. I think there's few people that understand how a product goes from the development world, the R&D world.
There's a huge piece of work that occurs in translating for lack of a better term, how the product works from the R&D world, and then informing that into the commercial world. Your medical affairs team is a huge piece in transitioning the product from the R&D world into the commercial world, so that you're bringing forward the differentiators, right? From a product perspective, that's going to then feed a little bit into your brand strategy, but also, it's when those MSLs then take that in and go out into the market.
In the pharma industry, there's a lot of siloed roles. I guess my point was, there are few roles that understand that end to end process in all the things that it takes to get a product from NDA submission, BLA submission, the whole way to commercialization.
Clay Hausmann:
Yeah. And obviously when we have complexity increasing, and time and brain space to focus on these topics decreasing, then obviously there's a greater need for the individual who can connect those, who can take the complexity out of a topic and give you the information that will allow you to provide better care and understand that situation better. So that's natural.
And I think the other point that you're making is that obviously, if we think about where emphasis is on the selling of a product or the sharing of information that will help ultimately provide a benefit or support to the selling of that product and ultimately care, it makes sense that businesses focus more time on the actual selling process. And I think what the MSL can do can be incredibly valuable to the overall process and to the brand strategy.
Doug Caldwell:
It's a huge piece of it. If you don't prepare the market appropriately, I mean the reality of the matter is you will know whether your product is successful or not in the first six months when it's in the marketplace. The first six to eight months of a commercial launch is unbelievably important, and it's surprising as to how many fall short of expectations. Ensuring that you're going to get the adoption and make sure the thought leaders and the influencers in the industry know what's happening, all comes through that medical affairs organization, and the MSL is a key part of that.
Clay Hausmann:
Yeah. Well, Doug, you've been very good to allow us to hop across a variety of different topics. It's helpful because you've got such a versatile background, which makes me very interested to see how our "Doug Caldwell in Context" section goes here. Cause we're going to see what informed that versatile background. So I'm going to jump right into it. And I'm going to ask you the first question that we ask everyone, which is, who has been an influence on your career that might surprise us?
Doug Caldwell:
I have a degree in applied mathematics. I have a master's degree in computer science. I am an analytical guy and have been in and around math what it feels like all my life. My mom will continue to tell you the story, and I actually remember this: Back in middle school, which was a long, long time ago, I had an algebra teacher… and I don't know if I did bad on a test or I wasn't paying attention in class. He came up to me and told me, "You will never ever do anything in the world of mathematics." And to this day, his name was Mr. Leitner, and to this day, I would love to go back, I'm sure he's passed by this time. This was a long, long time ago. I would love to go back and have the conversation with him and say, "Hey, I think I did all right in the world of analytics and leveraging my math abilities."
Clay Hausmann:
Oh man, that's always tough there. So many inspirational teacher stories out there, but then they're also a handful of those that become extremely motivating like that one right there. That's too bad. Well, so if money was not a factor, Doug, what career would you most like to pursue?
Doug Caldwell:
That one's pretty easy actually. So I'm a bit of a workout junkie and I love training for in racing triathlons. So if I could be anything, I would either be a trainer or a triathlon coach.
And, Clay, it wouldn't be that I want to train athletes that I think are going to win. I want to work with and train people that have set these audacious goals for themselves. They're shooting for this massive goal, whether that's finishing a sprint triathlon or a half Ironman or whatever the case may be.
People that want to fundamentally change their perspective, whether that's from a weight perspective, a mindset perspective, and they want to do that by chasing some goal. I think endurance sports are over the top, but I absolutely love it, and if I could do anything, it would definitely be a triathlon coach.
Clay Hausmann:
Nice. I'm seeing that work ethic show up here, because you got to have a work ethic to do triathlons. That's for sure. All right, so on the flip side, what profession would you most not want to pursue, no matter what it paid?
Doug Caldwell:
I guess I would probably go with something, given that I'm so much on the analytical side, I can't imagine doing anything in the arts or anything that's creative. That would go very, very badly for me. So I would stay away from anything in that realm.
Clay Hausmann:
Great. Okay. Well, it's an interesting transition then into our next question, which is, what is the best book, film, or show you've enjoyed recently and why?
Doug Caldwell:
I am a huge Villanova basketball fan. And in 2016, after Villanova won the national championship, Jay Wright wrote a book called, Attitude. And I think that book does a great job of sort of the bridge between athletics and business.
So in that book, he talks a lot about developing culture. He talks a lot about expecting something bad to happen and being prepared to handle the adversity.
The other piece that he talks about, which I think is unbelievably relevant to the business world, is the fact that everybody within the Villanova system has a role, and that role is very, very important to the overall success of the team.
So you may be an end of the bench guy. You may be a manager that's handing out water bottles and towels. You may be the star of the team. You may be a coach. You may be a strength coach, but every one of those people has a role, they recognize the role, and no role was more important than any other role. And he talks a lot about that. And my son is a track coach in college, and I was literally just talking to him about this book and telling him that he should think about some of those principles. So that's the one that probably comes to mind off the top of my head.
Clay Hausmann:
Very nice. Very nice. Well, I'm a Syracuse grad and a Syracuse basketball fan, but I don't have quite the positive recent past that Villanova does. So I can only hope or be envious. All right, so…
Doug Caldwell:
I miss the days of the old Big East.
Clay Hausmann:
I know. So do I, so do I. So you're at a family gathering and your eight-year-old nephew asks you what you do for a living. What do you tell him?
Doug Caldwell:
At the highest level, Veeva helps get medicines discovered, and then get the medicine to very, very sick people and help them get better. That's sort of the highest level of how I would explain to them what Veeva does. I would then tell them that I help our customers understand how to use our technology to market and sell that product. So how do those companies teach the doctors and teach the patients about the product so that they can get the right product to the right patient and ultimately make that patient better.
Clay Hausmann:
Very nice. All right. This one I'm really looking forward to, this is our last question. So Doug, it's your ultimate dinner party of four, who is in attendance and what is on the menu?
Doug Caldwell:
So the first person that I would include would be Arnold Palmer. Arnold Palmer saw the industry grow and expand like no one else. They played for purses back in the day that were thousands of dollars. Today, they play for purses of millions of dollars.
He spent the beginning of his career driving around in a car with a bunch of his buddies going from tournament to tournament. Nowadays he would have been flying around in a private jet. And not only was he successful in that realm, he also turned that into a very, very profitable business.
So he became a very powerful and profitable business person. So I think there's a ton that could be learned from him and a ton of great stories that he would be able to tell.
I think the second person, I sort of already showed my cards, huge Villanova basketball fan, I would love to have Jay Wright, head coach of the Wildcats, at dinner, just to understand how he builds that program, how he builds that culture, how it works. And I think he would be able to tell some great stories of behind-the-scenes hoops.
The third person that I think I would invite to dinner would be Martin Luther King. I would love to… If you think about him as a civil rights activist, if you think about the impact he had on race relations in the late '50s and early '60s, I just think there's a ton, a ton that could be learned from him. I just think it would be a fascinating conversation to understand what he thinks about the world today.
Clay Hausmann:
Excellent.
Doug Caldwell:
So this is how it's going to work, Clay. I'm not sure that Martin Luther King is a golfer, right? So I'm going to substitute my son in, and we're going to play 18 holes of golf. My son, Jay, and Arnold. Then we're going to meet up with Martin Luther King and we're going to have a nice cold beer after the round of golf, maybe a couple appetizers. Then we're going to go in for dinner. We're going to have a steak, probably a surf and turf kind of a thin­g­—a steak that just absolutely melts in your mouth—and then a nice bit of lobster tail to go along and compliment that steak. That's going to be the deal.
Clay Hausmann:
Wow. So two things. One, I would like it to be the dinner party of five, and I'm now inviting myself. And two, I cannot accuse you of not giving this thought. That is very well planned out. That sounds excellent. Doug, thank you so much for joining us today. It was a really interesting conversation and really appreciate you taking the time to come on.
Doug Caldwell:
Clay, it was fun. Thank you very much for having me.
Clay Hausmann:
That's it for this episode of Contextual Intelligence, I'm your host Clay Hausmann, and we'll be back in two weeks with a new episode. In the meantime, you can find all our episodes on Apple Podcasts, Stitcher, Spotify, or wherever you get your podcasts. And please leave us a review or a comment or a question or all the above so we can make sure that this podcast brings the proper context to your work. Thanks everybody for joining us.
DESCRIPTION
In this episode, Veeva's VP of Commercial Strategy, Doug Caldwell, shares his expertise in working with emerging and mid-sized life sciences companies as they mature their commercial operations. Doug tells us how the pandemic and the resulting period of digital disruption has moved the industry forward by leaps and bounds—and highlights the ways emerging biopharmas are outperforming their larger peers. Don't miss "Doug Caldwell in Context," in which he discusses the book that bridges his personal and professional interests and reveals who would attend his meticulously planned ultimate dinner party (and golf match) for four.
Today's Host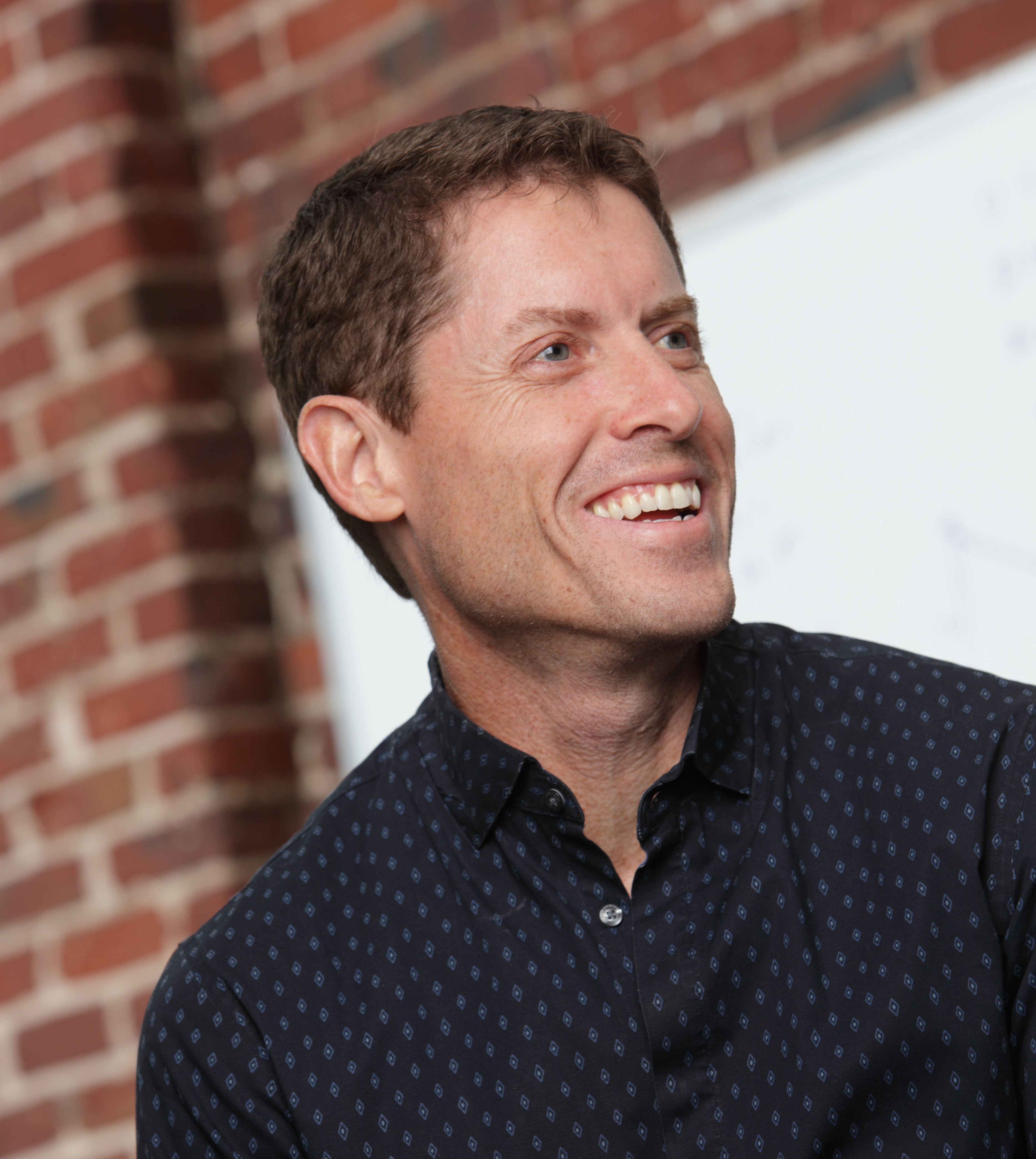 ---
Today's Guests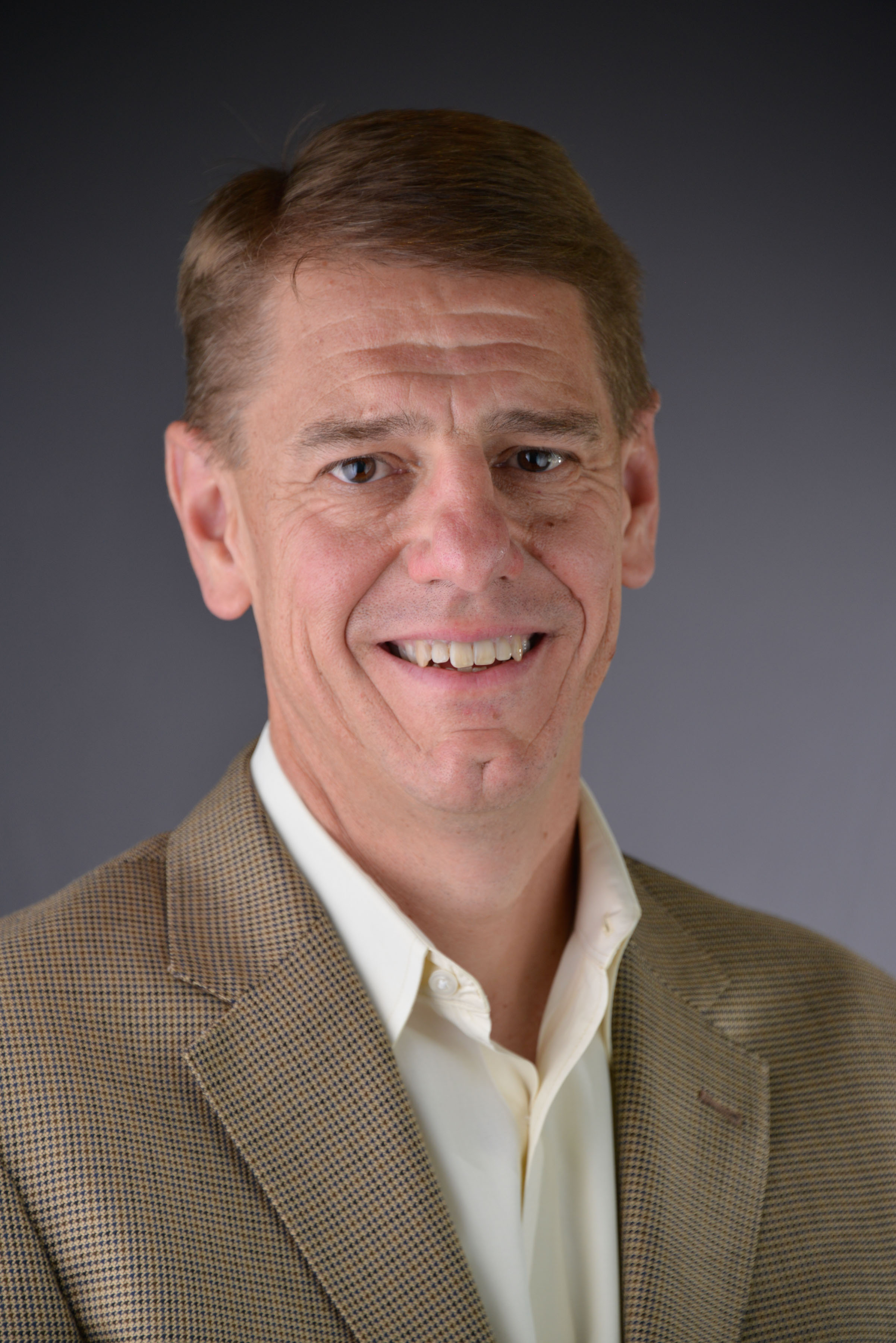 Doug Caldwell
|
VP of Commercial Strategy, Veeva Systems
Doug is an accomplished executive with 20+ years of experience in the life sciences industry. As Vice President, Commercial Strategy at Veeva Systems he is a thought leader and trusted advisor to executives across the industry specializing in Commercial capabilities and technology enablement. He has expertise in the areas of end-to-end information management, business insight, and multichannel marketing with first-hand experience in technologies related to analytics, data warehousing, master data management, customer relationship management, and marketing automation.
Doug's LinkedIn