The Biggest Catalyst for Digital Transformation (With Adobe's Frederik Bay)
This is a podcast episode titled, The Biggest Catalyst for Digital Transformation (With Adobe's Frederik Bay). The summary for this episode is: <p><span style="color: rgb(5, 31, 56);">With leadership experience in both consulting and technology, in addition to his stint as a Pfizer executive, Frederik Bay's outlook is&nbsp;</span><a href="http://www.aktana.com/ci" rel="noopener noreferrer" target="_blank" style="color: rgb(2, 128, 254); background-color: rgb(255, 255, 255);">Contextual Intelligence</a><span style="color: rgb(5, 31, 56);">&nbsp;personified; he is both a witness to and a driver of the digital transformation of commercial operations in life sciences, a shift now drastically accelerated by recent market changes. In this episode, Frederik explains the importance of "taking a holistic view of the customer journey," especially as that view is enhanced by Artificial Intelligence — explaining why digital-first marketing cannot match the impact of combining human-centered approaches with advanced technology. As a bonus, learn the surprising influence of his high school French teacher.</span></p>
What happens when terms like "omnichannel" go from hype to reality?
00:58 MIN
Why recent market changes are catalyzing digital transformation and how this is evident at Adobe
00:40 MIN
How humans are ultimately the key to success in the life sciences industry
02:23 MIN
The factors and conditions that have come together to create a more receptive environment for AI, ML, and the ongoing tech-driven life sciences commercial transformation
02:14 MIN
Most surprising (and commonly misunderstood) aspect of the culture in life sciences
03:12 MIN
Frederik Bay:
And we're working now across most of the big pharma companies to help them really rapidly accelerate their digital transformation. And they're looking to us to help educate them and help them think through how they can accomplish that.
Clay Hausmann:
I'm Clay Hausmann, CMO of Aktana, and host of Contextual Intelligence. To date on this podcast, we've heard the perspectives of three of my Aktana colleagues about how AI can improve the commercial process for life sciences companies. Today, we're going to venture outside of Aktana for a new perspective, one that is informed by four years in consulting at McKinsey and BCG. Another nine years at Pfizer in several different strategy roles. And now, as Life Sciences Strategy Lead at one of the world's largest technology companies, Adobe. Frederik Bay, welcome to the podcast, and thank you so much for joining us.
Frederik Bay:
Well, thank you so much, Clay. It's great to be on the podcast.
Clay Hausmann:
Given the path that you've taken through your career and the different types of vantage points you've had for the life sciences industry, and I didn't even mention your science background and degree in physics. Can you just start by telling us a little bit about the journey that you've taken, and what still excites you about the industry and its challenges?
Frederik Bay:
It became clear to me pretty early on in high school that I wanted to study physics. Which took me first to France and then the UK for undergraduate degrees. And then I ended up eventually at Yale, where I did a PhD in Elementary Particle Physics. After 11 years in academia, I was quite curious about what was beyond the ivory tower, and this was a time shortly after the first tech revolution. Which brought strategy consultancies like the BCGs and McKinseys of the world to look for science and engineering PhDs, to have credibility with all the tech startups.
So I decided to go for interviews. And before I knew it, I stood with offers from both BCG and McKinsey, and ended up joining the sector. And the first project I got stuck on was on a large pharma merger actually, Pharmacia and Pfizer. And despite the misgivings about healthcare that I've had as a teenager, I found I really liked the industry. I really liked the culture. And most importantly, really liked the mission. I worked a lot with Pfizer and ended up being offered a really interesting job at headquarters in New York to help evolve the company's portfolio strategy and reshape the footprint of the Pfizer portfolio. Which eventually led to me joining the leadership team of the global innovative pharma business as head of strategy and innovation. Where among other, I was responsible for the first round of digital acceleration at Pfizer. And that's where I first came in contact with Aktana.
I ended up leaving Pfizer, as you said, after about nine years. And after a brief stint in pharma strategy consultancy was approached by Adobe. They were looking to really expand their presence when it comes to digital marketing automation in healthcare, broadly construed, and was looking for somebody who could translate technology into that industry. So that's my journey. It's fairly long, but I think very interesting. You also asked me about what still excites me about the life sciences industry. There is really a true revolution going on in biology. Dramatic progress in genetics and cell biology is really transforming the discipline. And it's begun over the last five years or so, translating into new approaches and treatment options. The fact that we have much better models now is really promising and I think will allow for a lot of progress over the next couple of decades.
Clay Hausmann:
Well, that's great. And obviously as you mentioned, your background has been a very diverse and exciting and interesting one. With the theme and the topic of this podcast around Contextual Intelligence, the more points of context, the more data points you have to inform the perspective, the more effective it will be. And obviously you have all of those for your background. I think for the industry quite often terms like digital transformation or commercial transformation or omnichannel, they exist in the industry for quite a while. And when that moment goes from discussion to a catalyzing effect, when it really takes root is always something that's interesting to observe in the life sciences industry. And it feels like we're kind of at that point right now where a lot of those terms and movements that have been talked about are becoming reality. Is that something that you have seen and would agree with? And if so, what do you think is driving that?
Frederik Bay:
I absolutely agree with that. I think as you said, it's something that's been talked about for a long time. And honestly, relatively little happened for a number of years. I think obviously people became more aware of the role of digital. I think that there was a sense that there had to be a significant digital element in the future, but in terms of taking action, the industry did very little. What has changed lately is really the situation that we are finding ourselves in now with the COVID. That is the single biggest catalyst that we have had in a long time. They definitely say from what I'm seeing at Adobe, that has transformed and dramatically accelerated the interest and accelerated our business. We're working now across all of the big or most of the big pharma companies to help them really rapidly accelerate the digital transformation. They're looking to us to help educate them and help them think through how they can accomplish that.
Clay Hausmann:
And as you do that, because we've had the same conversations, I think a lot of our customers also are in this state. Where something that they had intended to move towards, but over a slower cadence is now in rapid, rapid acceleration mode because of what's happened. And the inability to go out and physically call on HCPs and have those conversations at all now puts a great emphasis on digital. As you counsel customers and have those conversations, what are the points of emphasis that you're really trying to drive home? As they try to move something that maybe was on a two to three year schedule and now needs to be on a two to three quarter or even two to three month schedule.
Frederik Bay:
Yeah, I think the first point that I tried to bring home to them is.. But this is not really so much about technology. Obviously technology is important. Digital, it has to be powered by technology. But the real considerations, the real problems often come down, much more to process and to organization and to leadership than it does to technology. And a lot of the time I've spent discussing with pharma executives and also executives and other parts of the healthcare sectors, is really around how can you realistically make this happen? What is the right approach to take to digital transformation? Where do you start with what level of ambitions and how you progress from there?
The other key message is that as you think about digital and digital transformation. That's probably… The traditional inclination in the life science industry in healthcare has been to think about channels and to think about digital pretty separate from everything else that we do. Where we have seen success in other industries. And obviously Adobe has been around for a while and is working deeply with industries, such as financial services and retail and travel and hospitality is really when you take a more holistic view, when you look at the journey that your customers are going through and think about both the digital part, but also the offline part and assign an experience to fit that journey and to serve those customers rather than thinking about technologies and thinking about separate touch points.
Clay Hausmann:
That's really interesting. And so that's something we've seen as well, that the conversation although it tends to be very much about technology because AI and machine learning and a lot of the work that we both do with customers focuses on that. The element that will drive success quite often is much more human, whether that is in the end customer's behavior, whether that is in the habits and process that exists within a pharma company and how they operate their commercial process. Why do you think that is? Why do you think there is such a critical element that is around the behavioral almost ethnographic side of things as opposed to the technological side?
Frederik Bay:
Well, I think it's not unique in talking to colleagues to the pharma industry, life science industry. And that's true across companies in all industry. I think reality is just that life sciences are further behind, in terms of their digital transformation. And have had a very successful business model for a very long period of time. Relying in the case of pharma, primarily on representatives out in the field. And that has worked really well. And in fact, most of the executives that I work with have come up through that route. They have started out as reps and then work their way up the organization and eventually ended up in the executive suite. And so I think that success and that long history represents a barrier, both in terms of mindset, but also in terms of all the processes that have been set up to support it.
So if you think about one of the key barriers that we were finding for example personalization, which is around content and content review in the pharmaceutical sector. That's really been set up to serve a model where you had, you know, we're rolling out new materials on a six monthly basis to the field, and for that, it works well. It just doesn't work so well when you have many more channels, when you have many more permutations. When in the case of digital, you benefit greatly from being able to respond very rapidly. That's not something that that process and the tools enabling the process really support. That is that is one aspect that we're working a lot on and we can talk about other processes as well, but that's the challenge.
Clay Hausmann:
Yeah, That makes sense. So I'm curious, I want to go back in the time machine a little bit, because you had mentioned at the beginning that we first crossed paths, not you and I personally, but you with Aktana when you were at Pfizer probably about seven years ago or so. Given that a number of the world leading the world's leading pharmaceutical companies are making a shift now towards this digital transformation, you were looking at that in 2013, which makes you quite a pioneer in that way. But what were you seeing at that time that told you that this was going to happen? It was just a matter of when.
Frederik Bay:
Yeah, so it didn't happen immediately. I got recruited or I got asked to lead a digital transformation effort for the primary care business at Pfizer after I had become part of the leadership team. Really the context for that was that in Europe, the primary care business was losing several important products due to a loss of exclusivity, a loss of patents. And so business was shrinking rapidly. And so we had to think about how can we support a business if we're not able to pay for all the infrastructure that is there right now. And that brought digital into focus. And we started talking about digital, the focus was initially very much in building websites, and talk with all at the time about remote detailing, standard mass emails. And it was all very marketing driven and not tied to field activity. But the problem was as I got into that all the data that we had, and we had already quite a bit, showed that the efforts had limited commercial impact. And that it was still the Sales force that was driving most of the commercial impact.
And that led me to think about, how can we make this much more meaningful? Is there a way? And to whether the best way to achieve that would be to use digital in coordinated manner with the fields, to enable and augment the impact of the field force, which was driving most about business. And that's really where it started. And where we started to explore what we could do in terms of enabling the field force and tying what was happening from a marketing perspective and especially digital marketing perspective to what was going on out with our customers when it our field was beating.
Clay Hausmann:
So Frederik in that time, so we're talking about 2013 to now, what do you think has changed with regard to either HCP behaviors or internal organizations and technology investments or access to data at pharma companies? What has changed to create a more receptive environment for AI and machine learning and some of the intelligence that's now driving this commercial transformation?
Frederik Bay:
Well, I mean, we start with internal technology and data. I think what's made a really big difference is the availability of data, and in particularly, ability to tie together many different data sources and make them available to take action on. And I mean, Adobe has a platform it's GVP that is set up to enable exactly that. And other companies have similar systems. Which has made it much easier than the past where it was a matter of building or tying in one channel at a time. I certainly also think the AI algorithms have gotten significantly better and easier to use, and there's more skilled talent available to implement them and to use them. So I think that's a difference from a technology perspective. Of course, when you think about pharma, a lot of it is also mindset.
When it comes to the external environment, it's getting increasingly increasingly complex. And you talk about HCPs, but I think, more and more, it's not just a matter of going to doctors, it's really more of an accounts-based effort. And whereas physicians tended to have, at least in the US or many regions of the US, more independence historically. That's now reducing and they're more dependent on payers, they're more dependent on other actors within the systems. And so being able to tie that data together, being able to orchestrate a coordinated effort across all the stakeholders that influence a decision, is something that AIs can definitely be helpful with.
Clay Hausmann:
Yeah, it makes complete sense. So let's talk about Contextual Intelligence with regard to your career and your perspectives and your roles. Because as we've talked about previously, Contextual Intelligence, we define as the ability to take what's learned in a variety of different environments and adapt it and make it work in a new environment. Rather than just taking what's learned in the same environment and repeating it. And so I think your background really speaks to that, because you'll be able to draw on these perspectives you've had at a consulting company or now at a technology company, or previously inside Pfizer for so long. So how do you apply Contextual Intelligence in your own strategy work or your own problem solving? How do you draw on that background to solve problems?
Frederik Bay:
You know, all the elements of my experience abroad in different capabilities to my tool set certainly at McKinsey and BCG. I learned how to solve problems in a structured way and apply a mix of analytics, intuition, and frameworks to get to solutions. And so that was very helpful. I think what in working in industry really brought, was an understanding of what it takes to move a big organization. One thing I definitely learned at Pfizer was how difficult that is, and how much more difficult that often is. And coming up with a solution to a problem. And one thing that I really emphasize now in my role, and also in my role at Pfizer is focus and simplicity in any solutions. Because ultimately, typically what you come up with, is something that is ideas that are supposed to influence the behavior of a fairly large group of people. That's a very difficult thing to do, and it's particularly difficult if the ideas are not very simple and communicated in a simple way.
So that's definitely something I've learned and it's made me very aware, as I do my work with Adobe now, of the organizational constraints and the organizational dynamic and how that can influence success or failure off projects. And yeah, as I said before, it's rarely, especially in life sciences, it's really rarely about the capabilities of the software or the technology. It's much more about how it is rolled out and how it enables by the right leadership by the right structure and by the right processes.
Clay Hausmann:
That's really interesting. And it makes perfect sense. Related to that, we spend a lot of time at Aktana as we work with you and your team at Adobe, or we work with McKinsey or other partners. And a lot of times technology companies are always trying to understand their customer organization as well as they can. As you mentioned right there, it's not so much about the technology itself, it's about how it can be rolled out, how it can scale, how it can be delivered most effectively to a variety of different people within that company. Some very technologically savvy, some less so. Are there other things that you would be helpful for technology companies who are supporting life sciences companies to know that might surprise them a little bit about the work culture or about the decision-making approach that would be really helpful for them as they think about supporting life sciences companies better?
Frederik Bay:
Yeah. There are certainly multiple observations that I can share. And of course it varies a bit from company to company. But I think one thing that that is very important to realize given where the industry is, is that you really have to help educate the stakeholders. You really have to be able to come in and explain to them what the technology will do for them. It's not, you know, some of my colleagues in the retail sector and they in some ways they have different challenges from us, but in terms of explaining technology, that's not a real problem that they are faced with. Because most of the retail clients have been using this for a long period of time. They may be looking to upgrade or slightly change their tech stack and how they're doing digital marketing, but for a large part they understand how to do it.
That is not the case within pharma companies. They really have to paint a picture for them and help them understand how to move towards that North star picture that you paint. So that is one lesson, and something that we've changed at Adobe to great effect. The other thing is who you're interacting with within a company. Within pharma, even though digital and IT has taken on more important role over time and some of the companies have put in place, Chief Digital Officers and so on. On the commercial side, it is still the commercial teams that drive the business, that set the agenda. And so it's not enough to go and talk to IT, or you will often have limited success doing that unless you go to commercial as well and involve the commercial side of the house. That is very important because they'll ultimately be paying and they're ultimately the ones who will have to endorse the tools.
So that is another key insight. And then the third thing is at least at Adobe, and I don't know how your approach at Aktana, there is a penchant for going very high up the ladder very quickly when you get into new clients, and that's backfired on some occasions. I think it's often under estimated how much practitioners within the organization can have of influx. And it's typically not the senior executives who make decisions, certainly not on their own. They'll go down into the organization and ask people who are respected for their opinion. And if you go around them, that can cause a lot of problems and lead to a lot of loss of business.
Clay Hausmann:
Interesting. That's really fascinating and it makes complete sense. I'm wondering Frederik, can you remember a time when a technology company did a particularly good job when you were at Pfizer, about handling those steps, about talking to the right people or about presenting the technology and the benefit and the value that it would contribute? Was there an example that you can think of? Of a company that did that quite well and would be sort of a best practice?
Frederik Bay:
Yeah, there are a couple of examples. So one company… And both companies we ended up partnering with, one was Aktana. I thought it was very constructive dialogue that we had when we started engaging with Aktana. It was really joint problem-solving. And all along the way, I felt that it was a real partnership and we're working towards the same goals. So that is one example, and I thought I should bring that up here.
Another example of a company that we work really well with and did an excellent job was Google. And similar to you, they took very much a partnering approach and focused on how they could work with us to solve problems in our business. And we actually, we ended up setting up some joint programs, including an externship, for some of our top marketers. Where we went to Google and jointly worked on some of the challenges we had, together with people from there. And of course there was a commercial interest and interest in building up a strong relationship with Pfizer, but non of what we did was directly framed in terms of that. I mean we really had the feeling that we were working together on solving problems, that they listened to us, that they brought the best thinking and resources to the table. And that build a lot of confidence and build a very strong relationship that's still lasts till today.
Clay Hausmann:
Well, thank you. Thank you for that. And thank you for the compliment on Aktana. I now feel terrible about my question, because as you did that, it sounded like it was such a shameless attempt to get you to plug us, which was… Hope the audience will trust me.
Frederik Bay:
No absolutely not. We haven't talked about this before.
Clay Hausmann:
That was not the attempt, but I appreciate that. So I guess maybe the last question, what we get asked most frequently. And I'm sure this is happening for you in conversations with customers, is the way that we're needing to adapt right now. What is going to be temporary? And what will kind of return back to the old way of doing things? When hopefully we return to some sense of normalcy. And what has this catalyzed in terms of permanent change? And are there things that you have feel like you have fairly good clarity on? Or at least as much as any of us can have clarity right now about what falls into each camp. What will be temporary and return to the old way? And what has really changed probably for the good, at this point?
Frederik Bay:
In terms of things that have changed, I certainly think that digital will play an increasing role, and we talk particular about digital marketing. There are significant investments being made now and significant progress being made. And I don't see that going away. I do see digital playing a much larger role in engaging with patients, engaging with HCPs and also in the context of what you're doing in supporting the organization. Supporting the commercial organization in their decision-making and their processes. That said… And I sometimes hear that we're… It's going to be all digital, we're you're not going to have field force going forward. I don't think that's going to be the case anytime soon. I think the human element will continue to matter. What I often point people within my current organization to, is the fact that our sales model is still very human in nature.
We do have some digital tools, but at the end of the day, it's mostly through building relationships and through conversations between our teams and teams on the other sides that a sale happens. And in terms of the complexity of the products, in terms of the magnitude of the business, that's honestly not so different from a lot of what's happening on the pharma side of things. So I think human relationships are going to stay. I do think digital is going to play a larger roles.
I also think or hope that the reputation of the industry will improve through this, and that people will realize the contributions that the pharma industry and the healthcare industry overall can make to society. It's probably the industry through some past transgressions and through faults of its own that its ended up with the reputation that it has. But the fact is that without good medicine, without progress in terms of understanding human biology, we're not going to make progress and we're certainly not going to eradicate diseases like COVID. And I think that's becoming increasingly clear. So hopefully that will lead to a more positive relationship with society in a better way of collaborating going forward.
Clay Hausmann:
Well, Frederik, I feel like we could keep talking and talking. I would love to, but there are a couple of questions here that we ask in each interview, that I'm actually quite curious to hear your responses now given your very diverse background and your thoughtful answers to everything we've talked about so far. So, if you're ready for it, we're going to jump into Frederik Bay in context. Are you game for that?
Frederik Bay:
Sure, sure.
Clay Hausmann:
All right. So the first question is, who has been an influence on your career that might surprise us?
Frederik Bay:
I was thinking about this. I would say my high school French teacher, surprisingly enough, because the reason that I left Denmark and didn't go straight to Copenhagen, which has Niels Bohr Institute, which is an excellent school for physics. I had a really inspiring French teacher and I really enjoyed learning French. I really enjoyed learning about French culture. And so instead of going straight to university, I decided to take a detour, actually decided to apply to a university in France and went there for a year to study social science and philosophy with the intent of going back to Denmark and starting my physics and maths studies. But I had a great time there. It was really eye-opening to somebody who came from a small provincial town in Denmark. And so I decided to continue my journey abroad and went to the UK instead, to study physics there, which in turn took me to the US and on the journey that I've been on since leaving high school. So she definitely had a tremendous impact.
Clay Hausmann:
That's great. Honestly, it's always interesting what ends up kick starting a path or a direction. If money was not a factor, what career would you most like to pursue?
Frederik Bay:
If money was not a Factor? Yes, I think it's actually not too distant from the world that I'm now at. I think it's sad to see the curable health issues that are still pressing in much of the underdeveloped or developing world. And if I had a choice and money was not an issue, family was not an issue, that would be something that I would really like to work more deeply on. And I hope I'll get the get the opportunity in the future to work on health issues in the developing world and help address the just incredible unmet need there.
Clay Hausmann:
Yeah. That makes perfect sense given what you've studied and what you've looked at. How about on the other side, what profession would you most not want to pursue? No matter what it paid.
Frederik Bay:
There are probably a number, but the first that came to mind was accounting. I don't really… I'm not somebody who really loves rules and process it doesn't excite me. I like to do new things. I like to learn new things. I like to be creative. I like to drive innovation, which is quite the opposite a micro section of that field. Of course I might be way off, but that's what I would tell you.
Clay Hausmann:
Well, I don't think our listenership is going to be growing too much in the political arena or in the accounting field. That seems to be kind of those two seem to be coming up a few times in this category. What is the best book you've read recently and why?
Frederik Bay:
I read a couple of really interesting books recently. I would say one that I really enjoyed is by a fellow former physicist, Safi Bahcall, called Loonshots. So that's about how we can protect innovation within big companies and how you can make sure that that innovation is actually practically applicable and is translated into action. And how you strike the balance between having true research and development. True innovation on one hand that needs a lot of freedom, where you have ideas that are typically very fragile to start with. And then on the other side, having to run a company where operation and process and repeatability and scaling is critical. And he had some great insights on how that has been done in the context of science, in the context of the Second World War effort, in the context of Bell Labs and AT&T, that I found really inspiring.
Clay Hausmann:
That's fascinating. What was the title of the book again, was what?
Frederik Bay:
Loonshots. Instead of moonshots.
Clay Hausmann:
Got it. Great. Okay. Made a note of that. Okay. So you're at a family gathering and your eight-year-old nephew asks you what you do for a living. What do you tell him?
Frederik Bay:
Yeah, I would say like I do to my eight-year-old daughter, I work for one of the world's largest software companies. And my job within that company is to help doctors, hospitals, and healthcare companies use the great software that the companies produced to help patients get the right medicine and treatment and to stay healthy once they recovered.
Clay Hausmann:
That's great. And I would imagine knowing how intelligent you have been throughout this conversation that your eight-year-old daughter processes that, and probably has about 10 follow-up questions for you. That's right. Last question here. So Frederik's ultimate dinner party for four, who is in attendance and what are you serving?
Frederik Bay:
Yeah, so I thought about this. There are some people that I really enjoy listening to, and I would invite two of them to the dinner. So Fareed Zakaria, who is on CNN. I would say a deep thinker when it comes to foreign policy. I always find him extremely insightful and very knowledgeable and I always learned something when listening to him. Another person like that is, Bill Gates, especially lately when it's come to the pandemic, I've really been impressed by his knowledge and I started thinking and how he approaches things and in a very original and very thoughtful way. So that's another person I would invite to the dinner. And then maybe an odd one out, I thought, Xi Jinping, would be interesting to have at the dinner. Given the role that China is playing and is slated to the play going forward. Be really interested in getting to know him better and learn more about how he's thinking about the world, what his goals are, what his ambitions are, to the extent that he would share it. So I think that would be a really interesting conversation.
In terms of what I would like to serve. I think some new Scandinavian Cuisine. I have had the pleasure of going to restaurant its called Noma, at its early stages of its inception in Copenhagen. That's later gone on to become one of the top restaurants in the world. And they have some really interesting cuisine based on what they can find in the environment in Denmark and around Scandinavia. Creating dishes that you'd never think of, but that are nevertheless really interesting and really delicious.
Clay Hausmann:
I think a common theme when I've asked this question, is that by the time the person ends up giving the guests and the cuisine, I most want to be the waiter at this event, just because there's such interesting conversation and things being served. Frederik, thank you so much for joining us. Honestly, I would love to do like a four-part series cause I feel like we barely scratch the surface on some of the interesting perspectives you have. But I thank you so much for coming on and really enjoy the conversation.
Frederik Bay:
Yeah. Likewise, thank you for inviting me and I look forward to continuing to collaborate with you and the Aktana team.
Clay Hausmann:
Thank you. All right. Thanks again, Frederik. That's it for this episode of Contextual Intelligence, I'm your host Clay Hausmann, and we'll be back in two weeks with a new episode. In the meantime, you can find all our episodes on Apple Podcasts, Stitcher, Spotify, or wherever you get your podcasts. And please leave us a review or a comment or a question or all the above. So we can make sure that this podcast brings the proper context to your work. Thanks everybody for joining us.
DESCRIPTION
With leadership experience in both consulting and technology, in addition to his stint as a Pfizer executive, Frederik Bay's outlook is Contextual Intelligence personified; he is both a witness to and a driver of the digital transformation of commercial operations in life sciences, a shift now drastically accelerated by recent market changes. In this episode, Frederik explains the importance of "taking a holistic view of the customer journey," especially as that view is enhanced by Artificial Intelligence — explaining why digital-first marketing cannot match the impact of combining human-centered approaches with advanced technology. As a bonus, learn the surprising influence of his high school French teacher.
Today's Host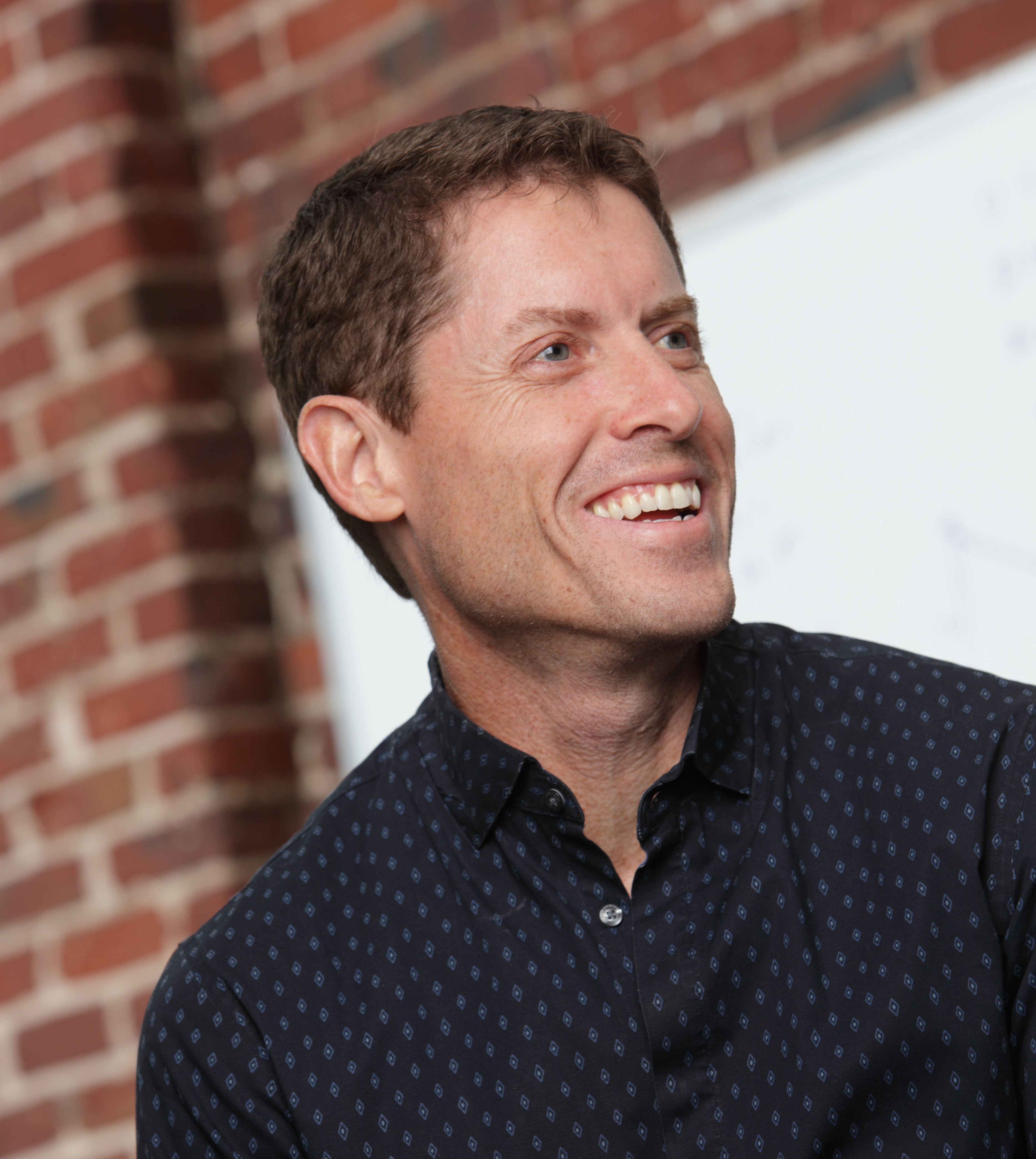 ---
Today's Guests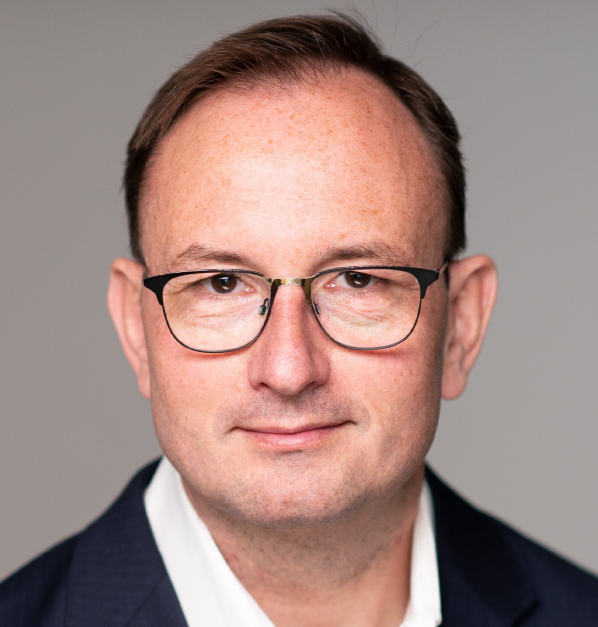 Frederik Bay
|
Head of Digital Strategy - Healthcare and Life Science at Adobe
Frederik Bay is the Head of Digital Strategy at Adobe where he helps the largest life sciences companies in the world grow through strategy, digital transformation and corporate development. Frederick also spent nearly a decade at Pfizer in a range of commercial strategy roles, as well as being a pharma industry consultant at McKinsey, and before that he earned a PhD in Physics from Yale University.
Frederik's Linkedin