When Design, Data Analytics and AI Go Hand-in-Hand: A Conversation with Robert Redmond of IBM Watson Advertising
This is a podcast episode titled, When Design, Data Analytics and AI Go Hand-in-Hand: A Conversation with Robert Redmond of IBM Watson Advertising. The summary for this episode is: <p><span style="color: rgb(5, 31, 56);">As Head of AI Ad Product Design for IBM Watson Advertising, Robert Redmond is at the forefront of the intersection of data analytics and creativity. He shares how these symbiotic disciplines can inform one another and when combined, allow us to develop new and imaginative ways to excite consumers and leverage information. Listen as he shares surprising key findings from his career, why creatives should embrace—not fear—AI, and who he most wants at his dinner party.</span></p>
How ad agencies can learn to embrace and leverage the possibilities of AI without fear of human replacement
04:05 MIN
How AI can bridge the gap between strategy and execution
03:43 MIN
The difference between augmented and artificial intelligence, and why the distinction matters
03:36 MIN
What are the building blocks to context and how do you define contextual moments?
04:13 MIN
Predictions for the next big AI "whoa" moment
02:44 MIN
Inspiring learnings from 9 months working through a pandemic
03:00 MIN
Robert Redmond:
A lot of people would probably think, well, you're only selling soup in the fall and in the winter, but we actually have learned through this practice of forensically looking through data sets with AI to discover that there are actually opportunities year round, because the feeling of the impact of that soup moment is different depending upon where you are. Living in the Southeast in the summer, it averages upper 80s, mid 90s and we have the day in the 70s, that's kind of a soup day.
Clay Hausmann:
I'm Clay Hausmann, CMO of Aktana, and host of Contextual Intelligence. I am very excited about today's guest, and that is because he has many noteworthy accomplishments to his credit, including, he beat Garry Kasparov at chess, he even beat two world champions in Jeopardy! Well, maybe actually, he didn't personally do all of that, but his employer's AI supercomputer did exactly that, and that's how we know it quite well. I'm joined today by Robert Redmond, who is a design principal and the head of AI ad product design at IBM Watson Advertising. Robert, thanks so much for joining today.
Robert Redmond:
Thanks for having me. I'm glad to be here.
Clay Hausmann:
I hope you don't take offense at this first question, but you hear head of AI product design, my mind doesn't automatically jump to agency creative director. However, you're approaching six years at IBM now, so I'm very curious, tell us a little bit about the journey that you took, what led you to IBM and then what has kept you so engaged there?
Robert Redmond:
Sure. As I was looking to the next step, the next thing that I would take on as a personal challenge, I thought a lot about what it would be like to be brand-side. I ended up going to The Weather Channel as a creative director, helping lead the internal agency practice, where we would build dynamic creative experiences using data and technology and weather to really convey a unique experience for the consumer. And then IBM acquired The Weather Company. And in that acquisition, I was given this opportunity to transform our practice to something that employed AI at its every turn and every step. For me personally, that was a huge invitation, because I love a big challenge. I personally love the middle point of technology and art and creative and how they can come together. So that's what brought me here. Everything that's happened since then has been an exceptional experience.
Clay Hausmann:
Excellent. So normally, creative and data and analytics are usually considered to be on opposite sides of the table a little bit, but it sounds like you really enjoy the intersection there. What is it about that intersection or maybe about your background or your training or your personality that fascinates you so much about how those two can come together?
Robert Redmond:
It's interesting. I think early in, actually my education, I had this curiosity for understanding things, breaking things down, taking them apart, seeing that I can build them back together. I think that naturally led to in my professional experience, looking at problems, not just through the lens of, how can I solve this visually or from a user experience perspective, but how can I understand it more? And I think the acquisition of knowledge to help in that piece of it, the understanding to influence the design, led me down this path of breaking down data, breaking down a product, understanding the mechanisms and to be able to code itself, not just like the data that flows through code, but how code works. Data's inherently the conduit to really getting around the problem. Understanding the data really informs the way in which we can translate that into a solution.
Clay Hausmann:
Interesting. So at IBM, you've led Watson Conversations. And as I'll quote here, the world's first cognitively powered ad experience. So as we are fond, especially I can relate to this being in marketing at an AI company as well, very fancy language, but tell us exactly, what does that mean? What does that do for your customers? And maybe bring it to life with an example, if you could.
Robert Redmond:
Sure. So Watson Conversations is, at the ground level, it's a one-to-one conversation between a consumer and a brand. And what the technology does is it allows us to put a brand in their advertising campaign, in a position to really interact with a consumer on the consumer's own terms. It allows, for example, in an automotive space, Clay, your interests in a vehicle and what's important to you might be different than me. Maybe we're at different stages of life, maybe we have just have different tastes. So by allowing conversation to drive that interaction, we can use this technology to allow you to have those explorative conversations around a product. And we do that through the ability to have dialogue itself. So a consumer can come in and actually type in a question, perhaps we ask them a question. They can actually give us a response, as opposed to just choosing a button and I'm moving through a website, this is all happening in an organic space and in a way that we've all become accustomed to, which is the chat interface. The majority of us would rather probably text with customer service online than we would to pick up a phone and call and talk to someone because we're busy and we want to keep moving, and it's become such a natural component of how we interact, we built that model into this ad engagement experience, And using that power of AI for understanding natural language processing and some of the predictive components, we can actually drive a better conversational experience and hopefully give a meaningful outcome to both the consumer who's had a great experience, maybe they had a color recommend to them. We did something for Behr Paint, where we took a bunch of inputs and we recommended the right color for the consumer based on their tastes and their emotions around the room they were talking about. So for that consumer, they get this color recommendation, but for the brand, they get those great insight into, what are the emotions around rooms and how does that apply to color? How can we use that as a scaled user study group to drive insights and strategies as they move forward in their marketing campaigns?
Clay Hausmann:
Interesting. Interesting. Well, what I'd like to dig into a little bit, given that we've both spent a decent amount of time in our careers at agencies, you more recently than me, so I think I'm very interested to hear your perspective. An agency is like any business, have this healthy combination of intellectual curiosity about what's new and paranoia of what might be a competitive threat or what might infringe on your business. And it seems to me that AI has taken root a bit more in that latter category about that threat to agencies. As someone who has those deep roots, do you think that agencies should be embracing AI? Should they be nervous about it, or a little bit of both? Where do you fall on that?
Robert Redmond:
I think we as a general group should be embracing these technologies. The fear factor that comes around, especially in the design practice, am I going to be replaced? Is this technology going to get so smart that my role becomes jeopardized? I don't think we arrived there because it is essentially the human flavor, the intelligence that we bring to those parts of our practice that help this technology do more for us. We can use it in our creative, we can use it to better understand audience, even all the way down to just like very standard practices around supporting our clients, like looking at things like churn models. And can we predict where there might be some loss for a brand partner? And how can we help them circumvent that? So I think that we should all be embracing it. I think that there's a myriad of different paths all the way from client service to how we buy media and understand the analytics, all the way out to how we do conceptual and strategic development for our clients that this can be applied in.
Clay Hausmann:
So if you were still on the agency side, how would you approach encouraging, pushing, convincing your colleagues to take better advantage of these technologies to see the potential that they offer?
Robert Redmond:
That's a challenging question, because I think as we tend to roll through RFP after RFP or pitch after pitch, much less the standard execution of campaigns and day-to-day business, you have to find this opportunity in there to encourage and I guess, inspire to apply new technology. Ways that I've done things like this in the past, my experience here has been in the IBM space for this, but the ways that I've done this with other things in the past is find a tiger team or a small group that's willing to take a little risk and develop something to prove it out. And I think in agencies, we tend to have this, generally speaking, flexibility wherein there is going to be someone there who loves technology, who loves craft, who wants to push themselves a bit further to advance themselves in their career. Find those groups and help them explore the path forward so that they can set an example, so they can start that little energy spark that you need to transform an entire practice. And I've seen, working with some of the larger holding companies via IBM, there is a lot of traction in this space, and it's traditionally formed around the media space, around media and understanding media. And I think a lot of those successes have come from, there's so much happening in the advertising industry that we have to do better at understanding it. And so a lot of these holding companies have stood up practices to begin to understand how it all works and what they can do to get ahead of the transformations we're seeing. And I think they did that by really taking a small group and throwing it at a problem saying, "Hey, we don't know how we're going to deal with this. This problem exists, it's not something that any of us really have time to solve, but inevitably, it's going to impact our business. So let's apply this and see what happens." And those practices are really gaining traction and moving ahead.
Clay Hausmann:
I think there's a lot of merit to that because the common dialogue in media is often about the adversarial nature, there's more drama if you pitch something against something else. So this notion of the new way is going to replace the old way or technology is going to replace human contribution. And so I think what you're proposing is that if you humanize it and make it tangible, if you actually apply it in a way you turn on the lights in the room and it's not quite so scary anymore so people can connect to it better, I think there's a lot to be said for that. One of the greatest challenges that we see and where Aktana focuses a lot of its attention is in this connection of strategy through to execution. And that there's typically a lot of opportunities for gaps and misfires in that connection. or their lack thereof, because the strategy will be done by agency leads, there'll be done by headquarters leads, and then the execution may happen months and months later out in the field with a sales rep or with a marketing manager who's managing digital channels. How can AI play a more effective connecting role here? How do you see it being able to bridge that gap? Because that's been a problem for ages, that strategy is created, then it lives, it gets put under glass and everybody worships at it, but then the execution is completely off course and doing something different. So where does AI play a connecting role there in your mind?
Robert
I think this might be slightly controversial for those of us who have more of a traditionalist approach, but I believe that AI can create this feedback loop that transforms what we see as strategy today. That idea of strategy inside of a glass box and it lives there and it's protected and it's a special, I think that what we can start to understand are the parts of the ecosystem that the strategy can't really contain. And those are the things that happen once it's passed down to the marketing manager and it's out in the field and it's being executed. And so that feedback loop should continuously inform. You can use AI to understand that, you can use AI to inform it, you can use AI to even identify it, to find these patterns that the strategy doesn't see, the leaders driving strategy don't see, the marketers in the field executing the strategy don't see. But there's something there that's happening. And maybe it's like, "Oh, we have this amazing strategy. It's going to change our business. We're going to sell so many products." And we get out there and we commit to this and we're just not seeing it. And somewhere in there, there's a gap and we don't see it as humans because we're moving too fast and because our parts are too disparate. AI doesn't care about all those things. All it sees is the data in between, and it helps us identify those relationships. So I think we're going to grow into an age, as this becomes more adopted where strategy becomes something that's more fluid and flexible, something that's a little bit more reactive to the feedback that we can get if we can craft this kind of loop. And you can look at that all the way down into some of the areas where it's really being done now within media about how performant is my campaign, and not just from like a click-through rate to get really pedestrian, but generally from taking all the signals across a campaign and pulling them all into one view, you may find that your strategy isn't strong in this part of the business as you thought it was, and you're going to have to evolve it. What AI does, is it augments that process and allows us to do that in real time, as opposed to at a six-month or at least a quarterly review. And that's what's going to save business time, money, and effort over the course of a fiscal year and how they spend. It'll probably also clean up a lot of waste because we tend to spend too much in the wrong areas for too long before we realize that it's not doing what we're hoping it will do. I think there's a lot of those things that will really facilitate a better communion between strategy and results because of these tools that will be built in between.
Clay Hausmann:
Yeah. I could not agree more. The two themes that you hit on there that I completely, completely agree with. One is this dynamic real-time aspect of like, there is no lag and there is no sense that in January you create your strategy and on October, you're still trying to execute against it, that you're constantly iterating on it based on what you learn. And then that's the second part, it's the feedback loop so that you are being informed by what's actually happening in real time and you're able to make those adjustments. We could go back and forth just echoing one another on that topic if we wanted to. But one thing you're touching on there is the balance between, it's not an either/or it's like, there's certain tasks and roles that are suitable for AI, and there's certain areas where human contribution is going to be essential. So how do you look at that marriage or partnership and where the strengths lie for each?
Robert Redmond:
Yeah. The IBM philosophy on AI is that we're not working with artificial intelligence. That assumes that it's doing something in and of its own, and that it stands alone artificial. We tend to approach it more from the framework of augmented intelligence. And ultimately, the classification of AI and what we're working with in the, I would say the indefinite future until we get to a point where computing is so powerful that it can do more things, we're dealing in an augmented space. This intelligence that we create when we make the machine smart, when we give it tasks and it performs them well, when it begins to identify things, it's because of the amount of effort that we have put into that experience, we've helped train it. We're going to make the classically driven strategic decisions, they're just going to be better informed by better data understanding, not just a ginormous pool of data. So I think that there are parts of it in the purchasing of media, the speed at which things need to happen. I even look beyond our space at like the stock exchange when numbers are flying very quickly, there's a level of interaction that's happening there that we as humans, we just can't process. We're not built to do that and we never will be, to read numbers, react, and respond and actually take action in real time. And in those places, machine learning, intelligent algorithms, they will do that work, but we're telling them how to do it. We're setting the parameters, we're augmenting their decisioning by defining the constraints, the North and South constraints through which they can operate. And those systems will run. On the flip side, there are scenarios where we're always going to be involved. And I think from a creative perspective, to pull back to Watson Conversations, we don't let Watson compose responses, that's something that we have a team that participates in because no brand in their right mind would be willing to let the system just say whatever it wants in any industry. So there's a level of augmentation that will always be a part of that relationship between creator and algorithm that helps inform the outcomes. And I think that, to echo back to the creative question a little while ago, the agency question, I think that that's one of the things that we tend to get caught up on, is if we teach it too much, does it become too smart? But we teach it every time, every new instance, every new opportunity. It's not like there's some sort of thing, it's just continuously all-knowing. That's the AI of sci-fi that is still, I'm hopeful, 50 to 75 years away. It's not the space that we're living in now where we're creating this autonomous system that knows everything. Instead, each time we create something new or we stand up a new solution, for example, each Watson Conversation is a brand new experience and it has to be retrained because it's different topicality. And so there's always going to be that humanism aligned with the process.
Clay Hausmann:
That's interesting. So you guys, because I was going to ask you, part of the consumer experience that I think has soured people a little bit on AI is that lack of human tone to the chat bot interaction, but the Watson Conversation approaches that you don't allow the machine to have that one-to-one dialogue, you recognize that at that point, it needs to become about understanding tone and inflection and building a one-to-one human relationship, as opposed to that frustration that comes, where you're going, "Oh, okay. I know I'm in a machine, I'm on a script. I need to just start screaming. I want to talk to an agent at some point in time in order to get out of this loop."
Robert Redmond:
Yeah. I think that's the difference between an intelligent search engine and a conversational product. A conversational assistant should be able to maybe not spend on a dime the way that you and I could, we could be talking about what we're talking about now and then all of a sudden, you mention bowling and we switched subjects and wrote going in a different direction, but it should at least be able to really understand and respond and recognize when it doesn't. So many times I've used assistance or platforms where you get to a point and it's like you're beating your head against the wall, "I don't understand you, I don't understand you. I don't understand you". And it's the simplest thing to change, all we have to do is build into our practices a mechanism that doesn't say, "I don't understand you." It says, "I think you mean… " and starts driving you towards directions that are back on concept. Now, that's just conversational design that has nothing to do with the system, but when you do it intelligently, you will allow the system to interact. If there's an intent that comes in and we think we know what you're saying, but we're unsure, we're going to let, "I think you might mean," and we're going to put two choices out there and let you teach the system. So you say, "Oh yeah, that's what I meant." You tap on something. The system goes, "Okay, next time I hear that, I'm going to probably try and just go here and see if that works." And so when we do that, we're intelligently designing conversation and using AI to assist that conversation that drives a better outcome as opposed to like that head against the wall, head against the wall experience that you can have.
Clay Hausmann:
That context that's needed to really drive the most effective interactions a lot of times comes from knowledge of what's going on around you, what's going on in that particular consumer's life, what's happening in that industry. And so how does a company like IBM, which services virtually every industry on the planet think about specialization? We as a company at Aktana are at the other end of the spectrum. We only work with life science companies because their needs are so specialized, and we identify that what we need to actually go very narrow and very deep and become expert in that as opposed to broadly applicables. How do you marry that need for understanding in real depth, the context of a situation or an interaction or an industry with IBM's broad focus?
Robert Redmond:
That's an interesting and perplexing question. I think we have a lot of tools in play just from the types of products that we've created that deal with context in interesting ways. I think of it more as building blocks, even talking about the life sciences component, there are building blocks to context, and so we, tend to think of it in that way. And speaking generally as IBM overall, we touch pretty much every vertical in some form or fashion, so there's a specialization across the org in different silos that have this practice of creating these signals that work within those groups. For us in Watson Advertising, specifically, we focus on how we can use layer data to help define contextual moments. So weather is a core component of some of the data that IBM sought out The Weather Company for, the reason that we're part of this family now, and that's core to context. It's core to understanding a consumer's frame of mind, especially in the advertising space because of how much weather can impact a purchase decision depending on the vertical we're talking about. In the life sciences space, it could be something that's around seasonal allergies and we can use the context of that space and what we know about how that impacts us as a nation, where context arrives for our consumer and when we have changed into this moment of, "Oh, well, allergy season's here, or pollen's high or whatever." We can actually inform messaging with that information in interesting ways, and then build into that a practice of adding other layered features. So maybe taking another signal from a partner that pulls in retail data, and we can layer the two of those together and start to combine them to create interesting signals to inform something for that specific vertical. I think that the power of context and the power of the way in which we can move across a vast ocean of data to move the lens based on the vertical or industry that we're operating within that's one of the areas in which AI becomes very powerful because you have these massive oceans of data and be able to get really forensic into, we were talking life sciences there, but looking at CPG and even that as a broad category is so big. And then we drive that all the way down into maybe like soups. And so getting really forensic, we can use that same dataset to drive a contextual picture through just the soup category and understand some really interesting things around what drives soup sales and what is the soup moment? And a lot of people would probably think, "Well, you're only selling soup in the fall and in the winter because that's when people want it." But we actually have learned through this practice of forensically looking through data sets with AI to discover that there are actually opportunities year round, because the feeling of weather, the feeling of the impact of that soup moment is different depending upon where you are and how you're experiencing your reality. So if you live in the Northeast in the summer and you have a cool day, probably not that big a deal, living in the Southeast in the summer, it averages up 80s, mid 90s, and we have the day in the 70s, that's kind of a soup day. And that's not me saying that as someone who lives in the South, that's science and data saying that. There's some interesting things that we can build out of looking at context and data around context through the lens of AI at a very macro viewpoint that gives us some really interesting insights that we can build things on.
Clay Hausmann:
Interesting. I kind of want some soup right now. Let me ask you then thinking about the future, I will ask the clichéd question, from your vantage point, which is a very informed one given your background and the work that you're doing, do you have a perspective on what you think we're going to see next? What is going to be the next application of AI that starts to capture attention, either in a very narrow way for a particular audience or a particular industry, or in a broad way, do you have a view on that?
Robert Redmond:
I'd say one area that I'm very excited about personally as I look through all the possibilities that we're creating and crafting is the influx of data. Even today as we record this, there are billions and billions of bytes of data being uploaded, and 1,000 news stories have been published, there's just so much data massing. And with the influx of 5G and faster speeds and more devices and the connected devices, there's this opportunity that we've probably been talking about for the better part of a decade and I think people have developed a false hope for the data Mecca of the future, but I think 5G opens that up for us because it allows us to have these connected fluid interactions with devices, with locations. So there's going to be this data that's available, and I'm really excited about that because I think it opens up new and different possibilities, especially in the face of privacy concerns and things of that nature, this ability to find new paths to realization of opportunities. It's not specifically the practice of AI think what it becomes is, the data grows so much that we need faster and faster AI. In another space that IBM has been very focused on that I don't have probably the most knowledge on, but is a big piece of our research businesses, quantum and how quantum machine learning will be applied to this decisioning and understanding at scale when data becomes so massive. I think that there are some areas there that I'm very excited about. Another space is, I think AR has a massive future, augmented reality, and I think that AI will continue to play a larger and larger role in that space. We're going to go from an experiences that are just traditionally like 1D, if you will, just a thing like an object placed in a room or on a table to these very intricate experiences. A little part of me, the advertising part of me hopes that it becomes the new rich media of the future or our back to the future types experiences. I think that we have that opportunity in front of us with data and all the screens that we have access to. And I think that visual recognition will play a huge part in that.
Clay Hausmann:
Yeah, it makes sense. The last question I have for you before we get to the really fun stuff here, I am struck by a line that you have in your LinkedIn profile, especially right now, that talks about the relentless belief in the notion that everything is possible. Given what we're all living through and contending with, how have you found inspiration and how have you been able to adhere to that relentless belief over the last eight, nine months since this has become a reality for all of us in this country and globally?
Robert Redmond:
That is core to my being first and foremost, I've always been a doer and a learner. And I think that this notion of everything is possible is essentially a personal belief that even if someone's saying it's not possible, I will be the Buddhist opposite of that, and that actually it is possible, you're only making it not possible by saying it. And so applying that practice to creativity, to business, to product building is essentially, I think, the caveat there, with enough resources and effort, you can do it. Throughout this experience, the past nine months, it's been an interesting go, I typically sit in a big glass building in Brookhaven Atlanta with an amazing view and all my partners adjacent to me. And today here, I'm in my little garage space, so I don't know, I feel like we have as a society had some really interesting ups and downs around how we can positively come together for change, how we can positively influence a bright future, at least looking at the bright side of everything. And I also think that we have overcome some pretty interesting challenges. We started off this whole experience trying to figure out as a business, how do we participate in this pandemic? And IBM at large has done a great bit of effort towards supporting research and helping get towards a good place with vaccines and understanding the COVID space. We as an organization rallied in the very beginning moments of all of this to create a bunch of resources. It was like this, "I don't know if we can do this." But we ended up creating something where we were getting up-to-date COVID counts from every county in the country and we pulled that off very quickly. It was one of those things where we didn't know if we could build a mechanism, that used a ton of AI, used a ton of understanding around… Every single county in the, in the country was laying these things out differently, but we set our minds to it, we created a vision on something to move towards. And seeing teams spin up and work for like nonstop, it became more less of a job and more of a passion project. And I think the realization is that has maintained that there has been this energy moving forward this entire year that I think that the nexus of that experience set forth. And we've achieved some really big things, despite the challenges we've all been up against.
Clay Hausmann:
Excellent. That's great.
Robert Redmond:
I don't know if I really answered the question there.
Clay Hausmann:
No, that's good. That's helpful. And thank you for all the perspective. What we're going to do here, we're going to pivot, obviously, the premise of this is about Contextual Intelligence, it's the notion of the more context that you have on a subject, the better understanding, the better decisions you can make about it. So we want to understand Robert Redmond in a little greater context. So I've got a couple of questions here for you, if you're a game and up for it.
Robert Redmond:
Okay.
Clay Hausmann:
We're going to jump into it. Who has been an influence on your career that might surprise us?
Robert Redmond:
Edward Tufte or Tuft? I don't know if who he is. He's an American, he was a statistician, I think he was a professor, but he did a lot of work towards data visualization in the, I want to say the '60s and '70s, somewhere in that range, and published a ton of books. And was the study of visual information that really, I think hearkening back to earlier in our conversation, I think it was a lot of reading those books and about how he broke down data and information that helped influence the way my brain works a little bit. I've always loved him, I've seen him a couple of times talking, I've got several of his books on my shelves. He's just been a huge influence in the way that he process data information and made it visual. And translated into these really just wonderful pieces of art, but art with meaning and purpose and data behind it.
Clay Hausmann:
That makes sense. That makes sense. If money was not a factor, what career would you most like to pursue?
Robert Redmond:
I can answer that one pretty quickly. I would be like a tour guide, like an outdoor sports tour guide. I love to mountain bike, I rock climb, I backpack, I bike pack. I would love to just open up my own little tour guide company and just take people out and show them nature and show them safe adrenaline, like how to have an experience. I would love to do that. I love seeing it in my children. I love seeing it in friends when we have somebody come out for the first time. So I think I would get a real kick out of that.
Clay Hausmann:
Wow. I hope you find a way to do that. We've only talked only talk twice, but I can totally see you in that role, being the guide, motivating people, giving them the right view of whatever activity it is. That's cool. How about on the other side, what profession would you most not want to pursue no matter what it paid?
Robert Redmond:
You would think I had done some pre-thought on this one. I think that there are a couple of thankless careers out there. I get to work a lot with privacy lawyers and legal teams and I greatly admire many of them, but I think that some of the tribulations that they have to go through, I don't know if I could do it. It's one of those spaces that I've always been so adjacent to, and we have such great conversation and debate, and the partnerships that I've created with people in that space have certainly influenced me in how I think, but I don't know that I could do it. I don't think I could do law. I think it might drive me slightly crazy.
Clay Hausmann:
Well, Robert, you're already the creative director who embraces data and analytics, if you have it, and I would love to be a lawyer as well on top of that, I'm not quite sure we'd know how to categorize you. What's the best book? And I can expand this a little bit. What's the best book or film or show since we're all doing a lot of that you've enjoyed recently and why?
Robert Redmond:
I'll do two. I had originally written down a book that I'm reading right now, The Master Algorithm by Pedro Domingos. It's just a fantastic read on the concepts and strategies behind what it is we're doing with AI, and just this great, beautiful, although technical read around machine learning and AI and the industry that we touch. So I think that anyone who wants to really dive in, it's a great book. From a television perspective, I'm in the Netflix space, I'm freaking lovin' the Umbrella Academy, my wife and I have been enjoying that this past week. We waited a really long time so we could watch these two seasons back to back. And we just finished the first one and I was just like, "Wow." Because it's a really interesting conceptual and psychological story. So it's been a really interesting adventure.
Clay Hausmann:
I've heard that a couple of times, so that will have to go on my list. You're at a family gathering, your eight-year-old nephew asks you what you do for a living, and we're assuming that your eight-year-old nephew is not like an AI genius who is about to go to Harvard or something. What do you tell him?
Robert Redmond:
Traditionally it's been I make those apps that you play on the phone free from an advertising perspective. As my career has transformed, I think it would be more along the lines of, I teach computers to think, to talk, to understand so that you can interact with them in new and meaningful ways. Meaningful might be a hard word for an eight-year-old, but I have an eight-year-old and he gets it.
Clay Hausmann:
Last question. Your ultimate dinner party for four, who is in attendance and what is served?
Robert Redmond:
It's Steve Jobs, Steve Hawking, Carl Sagan and Paul Rand, are all my heroes. It would be potluck because I want to know what each of them would bring. It would be like an adventure.
Clay Hausmann:
That's fantastic.
Robert Redmond:
I have no idea.
Clay Hausmann:
That's it. I'm more curious about the potluck part than the conversation, to be honest with you. That's excellent. That's excellent. Robert, thank you so much for joining us today, it was a really interesting conversation, and got into some topics we haven't touched on before. So we appreciate your time and thanks for joining us.
Robert Redmond:
Thanks for having me, Clay. It's been a lot of fun. I've really enjoyed it. I appreciate the time.
Clay Hausmann:
All right. Thank you.
That's it for this episode of Contextual Intelligence, I'm your host, Clay Hausmann, and we'll be back in two weeks with a new episode. In the meantime, you can find all our episodes on Apple Podcasts, Stitcher, Spotify, or wherever you get your podcasts. And please, leave us a review or a comment or a question or all of the above, so we can make sure that this podcast brings the proper context to your work. Thanks everybody for joining us.

DESCRIPTION
As Head of AI Ad Product Design for IBM Watson Advertising, Robert Redmond is at the forefront of the intersection of data analytics and creativity. He shares how these symbiotic disciplines can inform one another and when combined, allow us to develop new and imaginative ways to excite consumers and leverage information. Listen as he shares surprising key findings from his career, why creatives should embrace—not fear—AI, and who he most wants at his dinner party.
Today's Host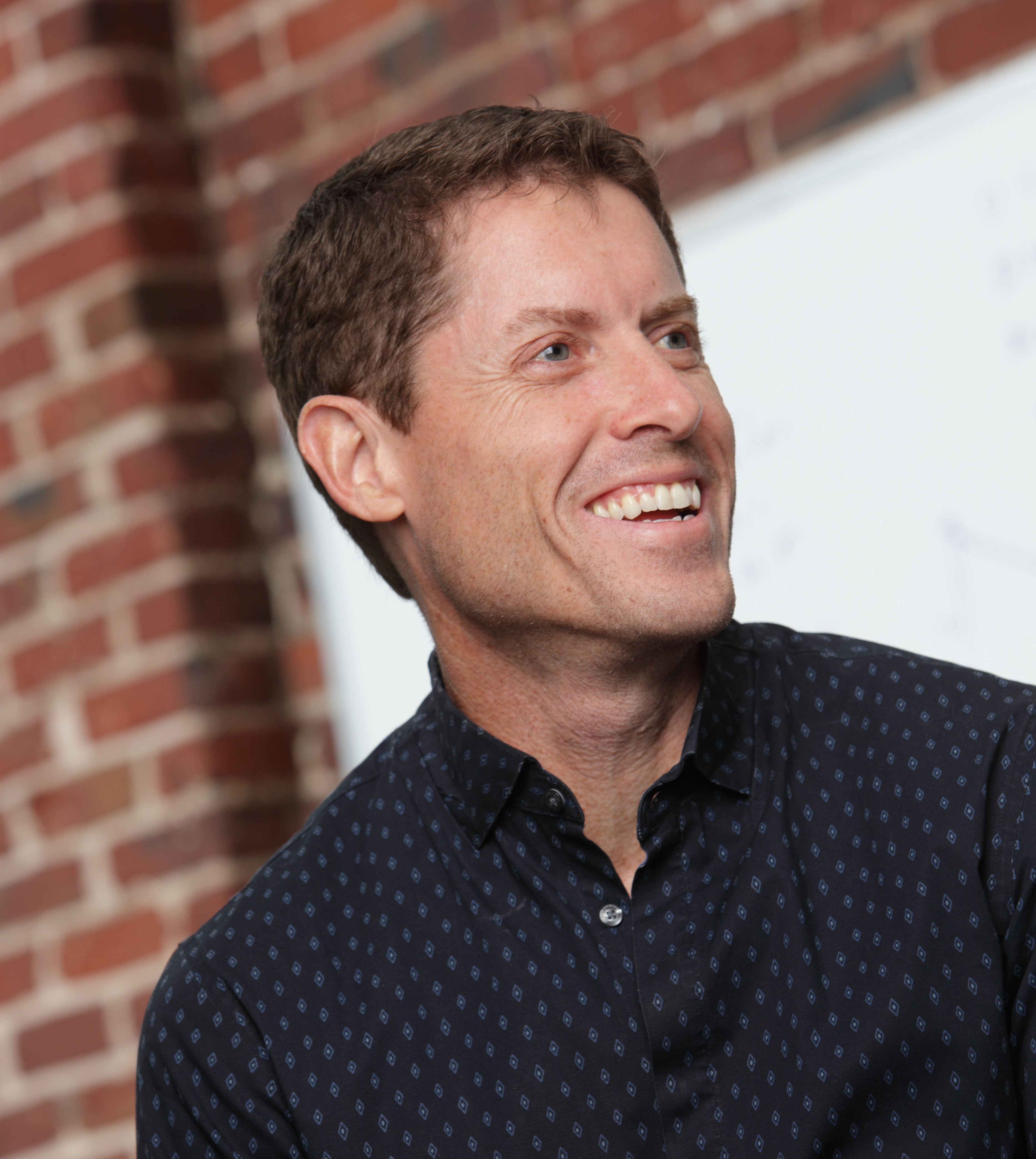 ---
Today's Guests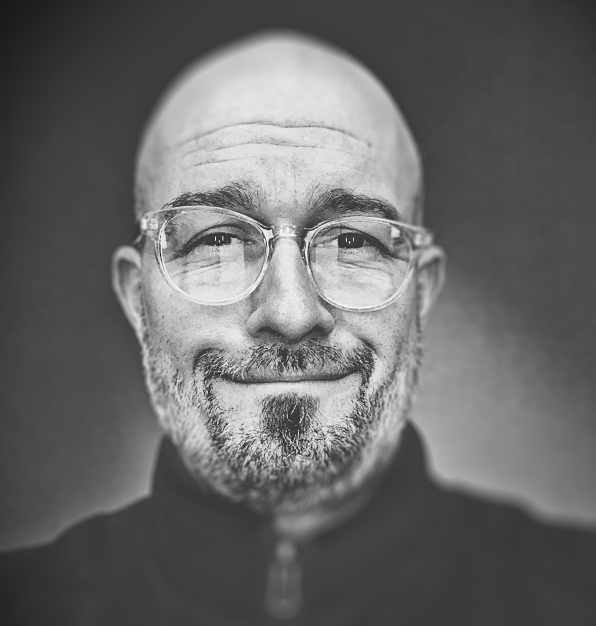 Robert Redmond
|
IBM Design Principal, Head of AI Ad Product Design
Robert, a Creative Director and Digital Strategist, has been developing brand strategies, advertising campaigns, interactive and AI/ML driven experiences for over 20 years. His diverse background, interests and relentless belief in the notion that 'everything is possible'— have created a knowledge base and deep understanding of multiple disciplines cemented with hands on experience. As an award-winning creative lead he's succeeded in relaunching Fortune 500 brands and creating strategies that foster success with continued brand conversation and evolving brands beyond traditional advertising to digital experiences. Most recently he's led an international team to bring IBM Watson to consumers at scale with Watson Ads — the world's first cognitively powered ad experience. As a passionate believer in a hands on process and with respect for the agility required in the cognitive marketing era — he's developed quite the knack for many facets of the creative and technology universe. Besides creative and strategic development he's keen to be seen in the thick of new business pitches, guiding the application of new ML/AI techniques to marketing problems, interactive projects: planning, architecting, creating use-cases and even coding sites by hand. He's directed and edited commercials, created event and on-site experiences, launched SEO and analytics strategies and helped many brands find their footing in an increasingly AI and deep learning saturated world.
Robert's Linkedin