Leadership & Adaptability: Why AI with Context is King (With David Ehrlich)
This is a podcast episode titled, Leadership & Adaptability: Why AI with Context is King (With David Ehrlich). The summary for this episode is: <p><span style="color: rgb(5, 31, 56);">In this episode, we discuss how&nbsp;</span><a href="http://www.aktana.com/ci" rel="noopener noreferrer" target="_blank" style="color: rgb(2, 128, 254); background-color: rgb(255, 255, 255);">Contextual Intelligence</a><span style="color: rgb(5, 31, 56);">&nbsp;enables leaders to learn, adapt and improve outcomes. To explore this topic, we're joined by veteran technology executive and Aktana CEO, David Ehrlich, who provides insightful analysis of the role that AI and real-world context should play in the decision making process for executives working in dynamic and competitive industries. Plus, who is on David's dream dinner party guest list.</span></p>
How Contextual Intelligence can be applied to to aid in the dissolution of barriers and improve outcomes between the sales rep and Health Care Providers
01:31 MIN
The role of a contextual translator in achieving global adaptability
01:46 MIN
Early leadership mistakes David made and how he learned from them
02:04 MIN
Why our current environment makes the idea of contextual intelligence more critical than ever before
02:06 MIN
Clay Hausmann:
Hi, I'm Clay Hausmann, CMO of Aktana, and the host of this podcast, Contextual Intelligence. In today's episode, we'll be talking about Contextual Intelligence as it relates to leadership. How you use it to guide large organizations toward a common goal. How it helps you build something unique and valuable for customers, and how it contributes to making a lasting impact on the world. We are being reminded at this very moment of the importance of context with what's happening for our personal lives and professionally.
I talked in the first episode about coaches and sports, and how adaptability has been one of the most common traits of the greatest coaches. It's no different in business, where the best laid plans may go off course, sometimes for reasons completely out of your control. And yet, the most successful leaders can observe, they adapt, and they get things back on track.
Joining me today to explore this topic even further is Aktana CEO, David Ehrlich. David is a veteran of the Silicon Valley tech scene, having started, grown, and led several successful companies. He spent time at Mohr Davidow Ventures and was the CEO of ParAccel, an early pioneer in the field of analytic databases. He also has a wealth of global business experience, including time spent in McKinsey's Asian telecom, electronics, and media practice. David, thanks so much for joining us and welcome.
David Ehrlich:
Thank you, Clay. My pleasure to be here.
Clay Hausmann:
So David, let me start by asking you about the term Contextual Intelligence and especially in comparison to other forms of intelligence. When we talk about it, what comes to mind and what role do you think it plays in business?
David Ehrlich:
Yeah. Great question Clay. It's really all in the term that you used in the framing of Contextual Intelligence. It's about considering all of those contextual elements that should be considered in order to make the best decision. Things like, "What are the goals and objectives behind the decision? What's the strategy that the organization or an individual is aiming for? What's the history behind that decision? Who are the parties involved? What are their locations? What languages do they speak? What are their demonstrated preferences?" As we talk about AI assisting humans in their decision-making, the more context the AI engine can consider, the more likely it is to be able to produce a decision or advice that the human beings actually look at and value because it's going to get a lot closer to how those humans would make the decision on their own. It's just going to be much more powerful in cranking through a whole lot of data in doing that.
Clay Hausmann:
Absolutely. And you touched on this a little bit, but you've spent a lot of time in the space where life sciences and technology or AI intersect. What is it about that intersection or that combination that you think makes contextual intelligence so essential?
David Ehrlich:
To me, it's really more about the combination of go to market optimization. What Aktana is trying to help our customers achieve. And the combination of that go to market optimization with technology than it is life sciences and technology on their own. Life science just happens to be the vertical in which we are applying Contextual Intelligence, but the important challenges faced in optimizing your go to market, which tend to make Contextual Intelligence really valuable and germane to those types of decisions, really pertain to the dynamic and varied nature of the environment involved. In a go-to-market situation, customers are always digesting new information. Competition's always taking new actions. In short, the world's constantly changing and within a dynamic environment like that, you really need Contextual Intelligence to keep track of all those changing variables and understand which of those matter and how they're going to impact the decision.
Clay Hausmann:
So David, that's really interesting. You talked about the term, go-to-market optimization, and that's obviously essential to life science companies, but as they think about their customer, the healthcare provider, and how they optimize for what that individual is looking for, what is the role of context in Contextual Intelligence from that perspective?
David Ehrlich:
Really interesting question Clay. So one of the larger challenges, as well as objectives within the life science industry is for the industry itself, the manufacturers of life science products, to really operate more as a partner with the healthcare provider community. I think the days of sales reps showing up to a doctor's office and talking about sports and kids and which movies they've each seen recently, for the most part those days are behind us. Healthcare practitioners are very, very busy. They've got limited time. And when they spend time with a representative from the life science industry, they want value. And for our customers, the life science manufacturers to deliver that value, they need to understand what's on the mind of that healthcare practitioner.
They need to understand what their customers look like from a demographic or disease standpoint. They need to understand how that practice operates. They need to understand a bunch of context around that HCP so that they can be a true partner and deliver value. And so to the extent in the go-to-market work that we do with the life science manufacturers, we can build technology and build processes that considers just about everything that the sales rep would need in order to deliver the content that's most valuable, to that healthcare professional. That's what Contextual Intelligence really means. It's grabbing all of that context and honing it in to be able to deliver a very personalized experience for our customer's customer.
Clay Hausmann:
Given where we are in the world and what's happening today, it seems like the notion of context is even more critical because that relationship between the sales rep and the HCP is prevented right now, at least in person. You can do it remotely, but there are more barriers now to creating that experience and to supporting that individual. How do you think about that aspect in the way that the world has changed so quickly in the last several months in the context that's required to help that process and that relationship?
David Ehrlich:
Right. Well it's really just more contextual elements to consider. Where is that doctor's practice on the scale of reopening after shelter in place? What are their processes and procedures for people coming into the office versus how do you get time with that doctor? When are they most available? If they're still working out of their home? So again, what you're really discussing is part of the dynamic nature of what Contextual Intelligence tries to address. It's figuring out what are all those variables that could be changing at any moment that need to be considered and making sure that the engine at play that's providing suggestions or insights is considering all of those elements. And right now we've got a very new and challenging kind of environment. And so understanding the context, the constraints, the new goals and objectives or preferences within this new world is part of what needs to happen.
Clay Hausmann:
David, you've been working with life science companies for the better part of a decade now with Aktana. And I'm curious to know, is there an element that you've seen technology companies underplay as they support their life science customers? And if so, when and how did you learn that?
David Ehrlich:
I think it's not just in healthcare IT, it's in general. I think tech companies tend to under appreciate the role of humans in AI assisted decision-making. And I use the term AI assisted because for the most part, what we have seen is that combination between what tech can do really well and what humans can do really well leads to the best decision-making. Tech can go through a tremendous amount of data very, very quickly and find patterns, find anomalies, find signals in the data and surface all of that. And the more, again, this gets back to the whole Contextual Intelligence need, the more of that context that the AI engine can consider, the closer it's going to get at providing a valuable suggestion or insight to the human being within that role, within that process. But ultimately that human being is going to understand things that the tech can't understand, it's going to have the human interactions with the customer historically, and that human being, ultimately their needs need to be considered.
So things like, when do you surface a particular suggestion or insight? How does it fit within their workflow? How does it understand their context in terms of their goals, incentives, objectives? This is the kind of thing that, it's pretty easy if you're in the tech industry and you've got a lot of really brilliant AI folks, it's pretty easy to create an engine that cranks through a bunch of data and from an analytic or math standpoint, comes up with an optimal solution. Figuring out how to do that in conjunction with the human decision maker and make it really easy and intuitive and valued by that human decision-maker, that's a much harder problem. It's actually relatively easy when you've got a bunch of smart engineers and data scientists to come out with something that is mathematically or logically the right answer. It's a lot harder to make sure that that answer is relevant to the human decision maker that's going to take that suggestion or insight and drive it to conclusion.
Again, you've got to be thinking about everything that that human decision maker is going to need to consider in their decision. And the closer that the engine can get, the more context the engine can consider, the closer it's going to get at adding real value. And, and again, this is something we just don't see. A lot of other tech companies appreciating. They dive into the math, they dive into the tech, they create great answers. For us, we discovered this early on in the journey of Aktana. Our very first life science customer asked us to create an engine that would help sales reps make better decisions. But our first attempt at this was really inflexible. We didn't consider things like doctor availability, rep geography. It was a very mathematical engine and didn't consider the human being in that decision. And the reps hated it. They came back to Aktana at the end of the initial project, and this was back in 2010 and they really, really hated the engine because it wasn't friendly to them. It didn't consider the things that they would normally consider in their day to day experience.
Clay Hausmann:
No, it makes total sense. Let's pivot for a second. I want to ask you a couple of broader questions about your leadership style. And so let's talk as a starting point about your decision-making process as a CEO. How do you go about that personally, when you need to make significant decisions, what is your process?
David Ehrlich:
Clay, when I need to make a really critical, important decision for the company or for my life, I very simply go to my Aktana CEO Contextual Intelligence engine, and I ask it what…
Clay Hausmann:
That's convenient.
David Ehrlich:
More seriously, I try to keep a number of what I think of as first principles in mind. What are our company's values? How do we go about working with customers, working internally with each other? What do we want to stand for? What is our mission? What is our strategy? What parts of the business system will we play in and why? Ideally we've thought through all of those things very, very deeply. And so they become first principles to look to as we make day-to-day decisions. And part of my job is helping the rest of the company understand those first principles so that it's not me that's involved in every decision we're making. For the most part, if I need to be involved in the decision… Well, there are a few decisions that CEOs absolutely need to make, but they're very, very few.
And one of the first things I do is ask myself, "What role should I be playing in that decision?" Should I be reminding the team making the decision about those first principles? Should I just be watching to make sure that I can evaluate people or assist and coach people appropriately? Or is this really one of those few decisions that I need to make? Oftentimes CEOs, at least from my standpoint, make far too many decisions and they do so in a way that disempowers other in the organization whose job it is really to make that decision. And I guess for me personally, after I've assessed what role should I have in making the decision, what are our first principles, now it gets down to, "Okay, if it's really a decision I ought to be making, I understand the first principles, there's still a decision to be made."
Then you're really looking at the trade-offs. And the parts of that individual decision, the pros, the cons. And I will typically seek counsel from my exec team, from others in the company that are close to a particular situation or understand the nuances of the decision being made. I'll seek counsel from my board and really anyone else that I believe can help make me smarter. And then, finally, if it's my decision, we've kept in mind first principles, we've weighed the pros and cons, I've gotten smart through talking to those that are even smarter than me, then I'm well prepared to make a good decision.
Clay Hausmann:
What are the most important decisions you make as the leader of Aktana?
David Ehrlich:
Well, that's easy Clay. It's the people decisions. As hard as I work, I can only do one person's worth of work, maybe one and a half person's worth of work if I'm willing to give up family time and weekends, workout time, etc. But I know that if I hire a hundred people that are even smarter, more capable than me, well then rather than 1 or 1.5x the amount of work I can do, I've just expanded my productivity by a hundred fold. And you can imagine the impact from that.
Clay Hausmann:
Absolutely. I want to dig into the characteristics of leadership a little bit. In your mind, what are those characteristics of a great leader and how do they use those traits to lead organizations most effectively?
David Ehrlich:
I feel like, when you asked me the question about how I make decisions, and I said that I always refer back to first principles, I think that's what good leaders do. They start with the philosophy of how to lead. And then they stick with that philosophy, especially when it's hard. And this really requires putting oneself into the background. Being a good leader is not about you at all. It's about how you guide and focus an entire organization. It's about how you craft a culture, where everyone in the organization feels inspired and empowered to make a difference. It's about how you espouse the company's direction and the rationale for that direction, really all the time. So that the entire organization is pulling in the same direction, really magnifying each other's efforts.
I often tell people that I'm the lowest person in the Aktana hierarchy. And when I say that, I really mean that. I work for every employee and that my job is to empower them to do an amazing job. I work for every customer and I work for every investor as well. In short, I work for everyone, which by the way includes my wife and my kids. And that does make me proudly the lowest person in the hierarchy.
Clay Hausmann:
Absolutely. It's an interesting way of looking at it. So for global companies, obviously this topic of context is critical because things will be different in different markets and in different situations. What may work very well in one place may not work very well at all in another. And I've talked about adaptability in past interviews on this podcast, and I've used the quote related to, sadly my favorite football team, the Miami Dolphins, which is not a proud fan ship at the moment, but it will get better. But there was a quote about Don Shula, their best coach, where an opposing coach basically said, "He can take his and beat yours, or he can take yours and beat his." He was that adaptable that he could take any set of players and figure out a strategy and an approach and a game plan that would make them successful because he adapted to what they needed. How have you approached that notion of adaptability throughout your career in your roles and especially in the role you're in now at Aktana?
David Ehrlich:
So one aspect to that question that I want to focus on is, you talked about global companies and Aktana is a pretty global company, even as a mid-sized company, we're across Asia, Europe, Latin America, Asia Pacific. We're really operating around the world. And when you do that, it's really important to hire people in each geography that deeply understand that market. And that is almost always someone that has lived most of their life in that market. But since those people need to operate within the rest of the organization, they in essence become a translator. They understand the culture that they're operating in, but hopefully they also understand and fit very well within the company's culture. And in that respect, they become that translation mode, where they can use the language and the processes to communicate within an organization, what the needs are, the unique needs of their geography and the organization, because this person's operating within again, the right culture, the right process, et cetera, they get that. And they're able to incorporate what they need to do to adapt to the needs of that local market.
So finding good contextual translators, it's really how I think about those leaders in each geography. Or even, it doesn't have to be a geography, it could be a new vertical that you've decided to go and operate. And then you need to understand that vertical. And you're going to need a contextual translator there as well.
Clay Hausmann:
Yeah. I want to hone in a little bit on, you use the term, that you referred to "new" a couple of times, and that's something that most tech companies, when they're working with a customer, a lot of times what they're introducing is new to that environment. It is a new way of working, or it's a new piece of technology that is causing teams to adapt. As you work with customers and obviously right now, life science companies, and they're trying to incorporate something new, what do you think they need to think about or prioritize the most in that process?
David Ehrlich:
Well, life science companies are really no different than the rest of us. Change can be difficult and the new can be scary. So it's really important to very, very crisply grasp and appreciate the why behind any change. That why needs to be really compelling and in always called out to give others collaborating around that new, the courage to continue with that journey. When you're doing something new, there's going to be challenges, there's going to be, snafus. Not everything's going to go well because it's new and people are still learning. And so having that true North, why are we doing this? What is the outcome? What is the vision of what life is going to look like at the end of this omnipresent: I think is really critical.
But it's also important to consider what worked well with the old model. And unless you create an easy way for helping constituents get from the old to the new, you're going to encounter resistance. And if you can figure out how to… Again, I'll use the word translate or transpose, the way needs were met in the old model to the way needs are met in the new model and help constituents understand that journey and believe in the upside of making that journey, then the resistance is going to be difficult to work through.
Clay Hausmann:
That makes total sense, yeah. So one of my favorite traits in very smart and talented people is humility and that's been the case of the guests we've had so far on this podcast. And I'm curious with this next question. I have a feeling you're going to have a series of answers because I know you're reflective in this way. What is one leadership mistake you made earlier in your career and what have you learned from that?
David Ehrlich:
Wow. Yeah, well, there's a bunch. If you're not making mistakes, you're probably not taking enough risk. So I'll hark back to my first CEO job, and it was a great opportunity and I was really excited and I needed to fill out the exact team. And I was able to go out and pitch a bunch of real superstars that were well-known in that industry that brought clout and a little bit of fame to the company. And we rode that really hard from a marketing standpoint. And I was really confident that I'd built this incredible team that would be able to execute better than any of our competition. And I was wrong. Why was I wrong? Well, these individuals were phenomenal individual talents, and they all worked well with me and wanted to work with me. They didn't work so well with each other.
And so in the end, I was constantly mediating disputes and making decisions that these folks should have been able to make just working with each other. So I was getting dragged into a lot of operational detail that I really didn't need to be. And because the team didn't work well together, the company didn't execute well in the early years. Essentially, I had not paid enough attention to cultural fit and the leadership qualities of the individuals that I hired. I will say, as we all should aspire to do so, I learned a lot from that mistake. And if you look at Aktana we've got an amazing culture of collaboration. It wasn't just from this lesson, because I didn't do it all on my own. But it is something that, it's imprinted on my mind that you can hire really great people, but if they're not really great teammates, the whole is going to be less than the sum of the parts, not greater.
Clay Hausmann:
I couldn't agree more with that. And that notion of collaboration and bringing talented individuals together, who can operate as a team has got so much impact. And I've seen that in my career as well. What is it about our current environment that we're going through, both in our personal lives, as well as the way that businesses are having to adapt and operate, that makes this idea of Contextual Intelligence so critical right now?
David Ehrlich:
Well, I think we've started this podcast with talking about Contextual Intelligence being really important in dynamic complex environments. And, we're in an exceptionally dynamic and complex environment right now. Nobody really knows what the quote, "new normal" is going to look like in two months, three months, six months. And so everybody is in the mode of trying to figure out how to adapt to this and how to adapt to what it's going to become. That rate of change, the dynamic nature of it, along with the complexity of all the variables that need to be considered, that's exactly where Contextual Intelligence thrives. I would also suggest that within what Aktana tries to do, the maturation of artificial intelligence, we aren't yet at the how 2000, the singularity moment where we need to be worrying about AI taking over the world and doing away with humans.
AI is still pretty rudimentary. It's great at finding patterns and it's great at predicting based on those patterns, what the world's going to look like as long as the world in the future looks like the world in the past. But as we all know right now, the world of the future may not look very much like the world with the past. We know for sure there's going to be very important differences and humans still need to be involved in most decision-making, even if AI operates as an assistant to those humans. So you've got a dynamic environment, you've got a complex environment and you've got an environment where humans are critically involved in the decision-making. And so good AI is going to look at all the things that are changing, and it's going to consider everything around that human in order to assist them in the most effective way possible.
Clay Hausmann:
Absolutely. Well, David, we have a portion of this podcast that we call the guest in context. I'm going to ask you a couple of questions that are a bit more personal in nature. Are you game for that? I need to ask your permission first.
David Ehrlich:
You have my permission Clay. I'm excited.
Clay Hausmann:
Excellent, good, good. All right. Well, first question, who has been an influence on your business career that might surprise us?
David Ehrlich:
Oh wow. So when I was in graduate school, there was a professor at the Harvard Institute for International Development by the name of Peter Timmer. And I'd love studying under Peter's leadership and he did a lot of work with third world countries around food policy and policies to raise the incomes of lower income cohorts. And I had approached him at one point asking him for career advice. And I think the way I had posed it was, "Should I, if I do this or this or this, what position will that put me in to optimize my next decision?" And I was looking at career development more like a chess game. And he laughed. And what he encouraged me to do was take one decision at a time, focus on what was going to make me happy, where I was going to have fun.
And that would invariably lead to other opportunities where I would be happy and I would have fun. And as long as I was happy and having fun, I'd probably do reasonably well. And that's where how great careers are made. And he was absolutely right. It not only took a lot of stress off me at the time of having to map out 26 moves in advance, but allowed me to focus on again, what made me happy and what was fun and sure enough, that's led me from one great opportunity to another. And I've had a lot of fun in my career. And now I'm able to give that same advice to my kids and others that I coach.
Clay Hausmann:
Isn't that funny that sometimes we get so focused on charting out a personal business plan of some kind and the guidance from people who have been through that and are much smarter than we are, is much simpler and much more focused on what gets you excited and allows you to have fun. Makes sense.
David Ehrlich:
There's actually an interesting parallel to that and how you build an early stage company or how you build a good product. And it's the whole notion of agile and early stage agility, technology development, agility. It's look, you take one step at a time because once that step is completed, the environment around you, and not to overuse the term, but the context has changed. And if you've thought two moves ahead, you might not be prepared for how the world now looks. But if you've taken it one step at a time, that allows you to adapt very quickly and make good decisions on the fly.
Clay Hausmann:
All right. I'm very curious about the answer to this next question. So if money was not a factor, what profession would you most want to pursue? And it cannot be what you're doing right now.
David Ehrlich:
Oh, it's definitely not what I'm doing right now. And money would have to not be a factor here because nobody in their right mind would pay to come hear me play electric guitar. But that's what I would want to do with my life is play electric guitar and ideally, be invited to join The Grateful Dead or Dead & Company in their next tour.
Clay Hausmann:
All right. That makes sense. Yeah. I think there could be some compensation in that for you eventually, but I confess I've not heard you play, so I can't really answer that. What profession would you most not want to pursue, no matter what it paid?
David Ehrlich:
I'm deathly afraid of heights. And I saw a YouTube a few weeks ago of a repairman that had to climb up a radio tower to the top where there was an antenna that went up another couple hundred feet. And then he had to climb up that antenna. And this was somewhere out in the desert and he was up maybe five or 600 feet at the top of this thing, strapped into it with ropes and carabiners and the like. But I was looking at that and I was holding onto my desk and chair. So definitely that job is not the job I would want.
Clay Hausmann:
Yeah, that makes sense. It's funny. It's very clear for me. It's snake charmer, and you can understand that your heights are my snakes. So, what is the best book you've read recently and why?
David Ehrlich:
Oh gosh Clay, that's just a terrible question for me. I haven't read a book in a long time and I'm embarrassed to say it because I love reading books. But between running a growing company and three teenage kids, a wife, friends. Life is full of activities. I just have not had time to read books, but I can tell you one of the best shows I've watched recently is called Line of Duty and it's on Amazon and it's a British police show. But it's one of those few shows where you actually don't know really how it's going to end or even what's happened until the very final episode. I love those kinds of… I love being in the dark.
Clay Hausmann:
Interesting. I have not heard of that and I pride myself on knowing these shows that are coming out. I will have to check that one out for sure. All right. You're at a family gathering. Your eight year old nephew comes up to you and asks you what you do for a living. What do you tell him?
David Ehrlich:
Well Timmy, I work for a company that helps big medicine companies help doctors to help people like you and make you feel better when you're sick.
Clay Hausmann:
And then Timmy says, "Why is uncle David talking to me so funny?" Speaking of which, here's our last question. So it's David's ultimate dinner party for four. Who is in attendance and what is being served?
David Ehrlich:
So Clay, I'm going to take a little bit of liberty here and assume that I'm able to transport people throughout time.
Clay Hausmann:
Yes.
David Ehrlich:
And if I was able to do that, the four people at dinner with me would start with Abraham Lincoln, for what he stood for and the courage he showed. It would include Jerry Garcia because of what he stood for and the joy that he delivered to so many people throughout his life. It would also include Friedrich Nietzsche, whose philosophy, hard to appreciate and understand, but I spent a lot of time studying him in college and he really changed the way I think about a lot of things. And then finally, my favorite director, Stanley Kubrick. So, there's a lot of edginess in that group with maybe the exception of Uncle Ave but I would love to spend an evening with those folks and have some great discussion. What is served? Well, it would have to be the truffle custard from the French Laundry paired with a chilled bottle of Château d'Yquem.
Clay Hausmann:
My goodness, Lincoln, Garcia, Nietzsche and Kubrick. I am signing up to be the waiter at this dinner.
David Ehrlich:
At the French Laundry with truffle custard and Château d'Yquem.
Clay Hausmann:
That's fantastic. David, thank you so much for joining us on the podcast, for giving us the time today, sharing some insights. It was great to have you on and great to talk.
David Ehrlich:
Thanks Clay. It was really a pleasure.
Clay Hausmann:
That's it for this episode of Contextual Intelligence. I'm your host Clay Hausmann, and we'll be back in two weeks with a new episode. In the meantime, you can find all our episodes on Apple podcasts, Stitcher, Spotify, or wherever you get your podcasts. And please leave us a review or a comment or a question or all of the above. So we can make sure that this podcast brings the proper context to your work. Thanks everybody for joining us.
DESCRIPTION
In this episode, we discuss how Contextual Intelligence enables leaders to learn, adapt and improve outcomes. To explore this topic, we're joined by veteran technology executive and Aktana CEO, David Ehrlich, who provides insightful analysis of the role that AI and real-world context should play in the decision making process for executives working in dynamic and competitive industries. Plus, who is on David's dream dinner party guest list.
Today's Host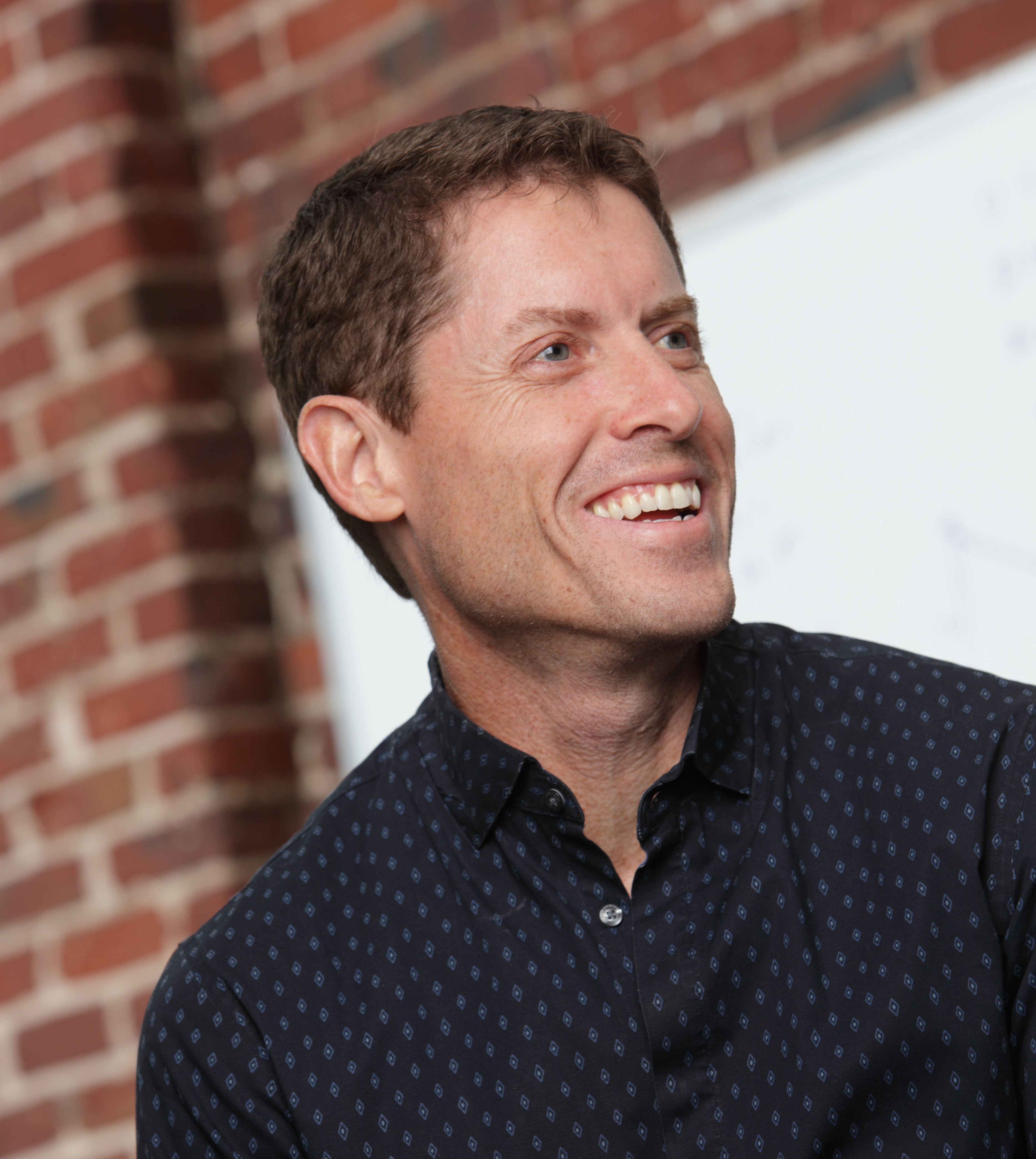 ---
Today's Guests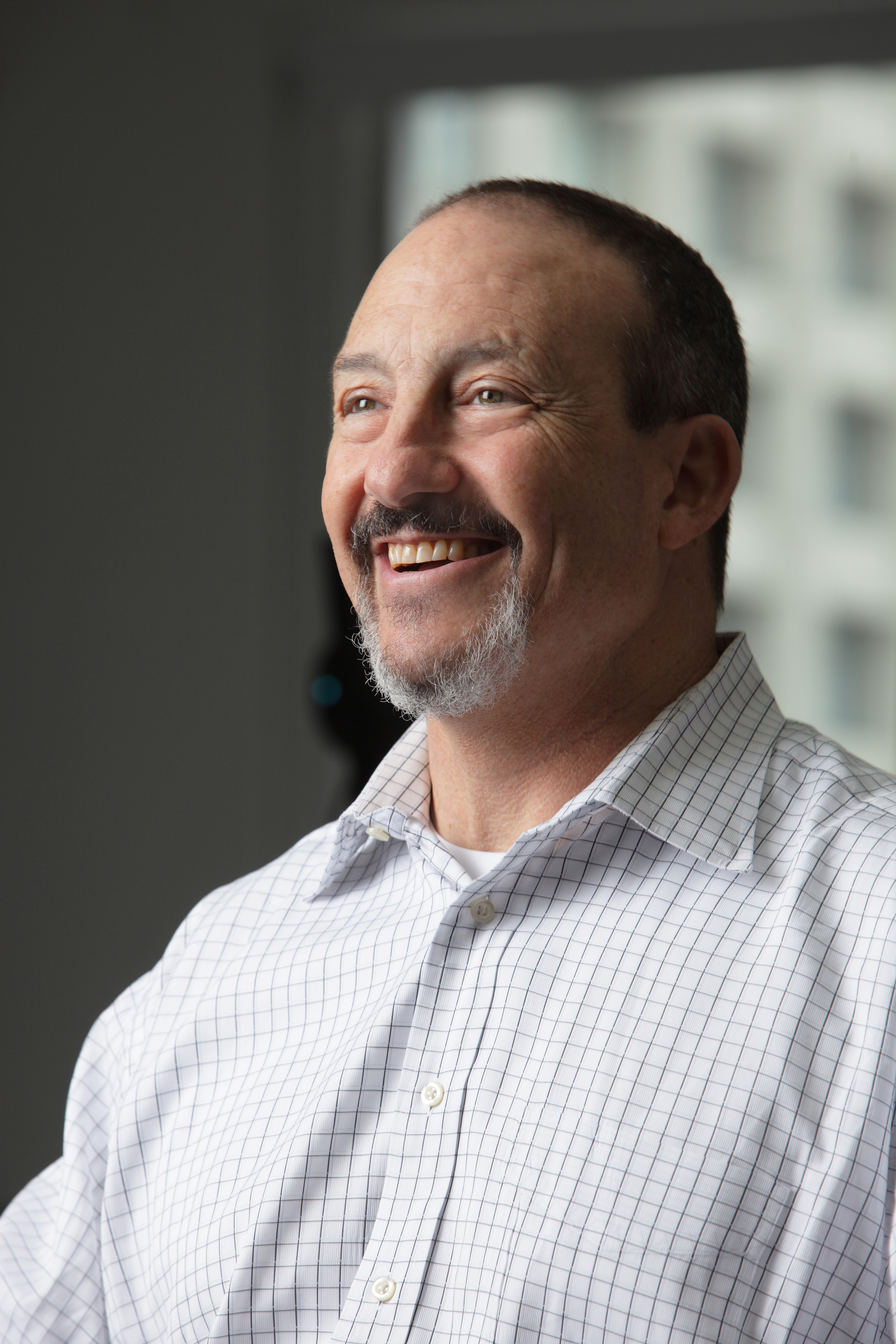 David is a seasoned Silicon Valley veteran who's helped start, grow, and lead numerous successful technology companies. He has extensive experience helping organizations of all sizes establish business models, build product/marketing strategies, and meet their go-to-market challenges – all while defining models of leadership, communication, and culture. Prior to launching Aktana, David was executive in residence with Mohr Davidow Ventures, CEO of ParAccel,and held senior level positions with NetIQ Corporation, Visual Networks, Inverse Network Technology, and McKinsey and Company, where he played a leadership role in the firm's Asian telecommunications, electronics, and media practice.
David's Linkedin